Prepare to feast your eyes ladies and gents, because this car is an insanely sick build that is a complete and utter work of art. Everywhere you look in the photos of this car you can see the craftsmanship. The car looks like its ready to race and fly off into the sunset at the same time. Bruce Leven is the lucky owner of the 1951 Ford Coupe, and you could be the next lucky owner of the car – it's for sale.
The 1951 Ford Coupe was inspired by cars that raced in Europe during the 1950s and 1960s and has some cues from a famous 1950 Ford Coupe built by Ron Dunn in the early '50s. Very little of the original Ford remains. The car rolls on an Art Morrison chassis with Art Morrison front suspension that you can't see in the photos.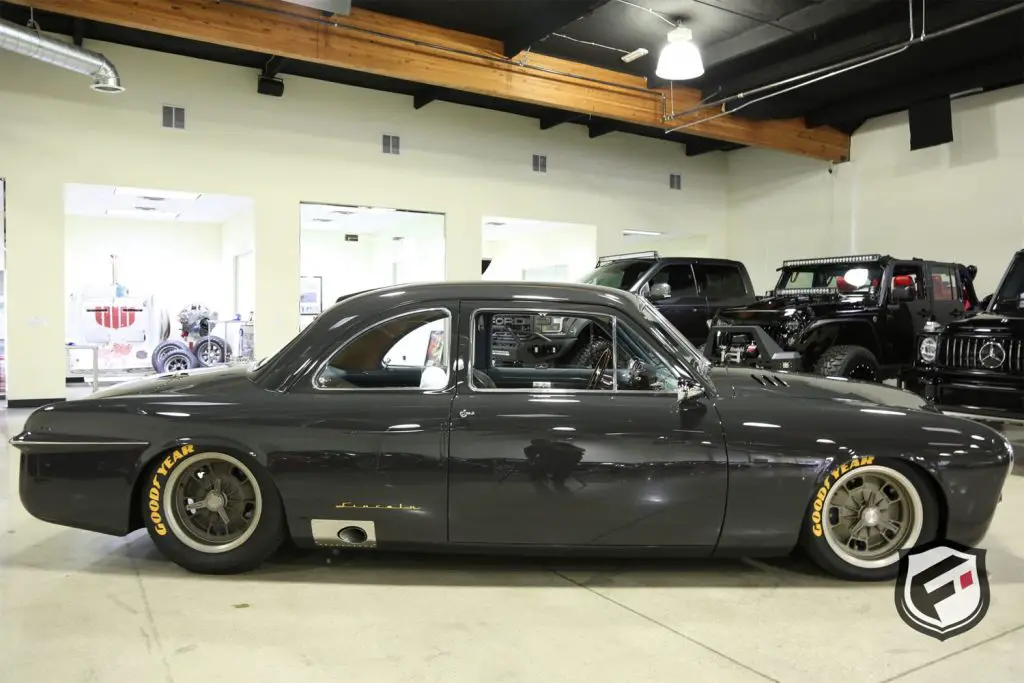 The rear suspension is a complete IRS setup out of a Ford Thunderbird, and the control arms are by Wicked Fabrications. That custom chassis holds the original 1951 Ford Coupe body, but that body has been worked over to get the long and low appearance you see in photos. That look is thanks in part to a wedge chop that hacked 5.5 inches from the front and 2.5 inches from the rear with a 1.5-inch pancake chop to the roof. We have no idea what any of that means, but it looks fantastic.
The car is coated in PPG Blue Gray paint, and it rolls on 16-inch NOVI custom magnesium wheels with a knockoff center nut. The interior is a mix of body color paint, shiny stainless controls, and seats that look as if they belong in a vintage Lamborghini.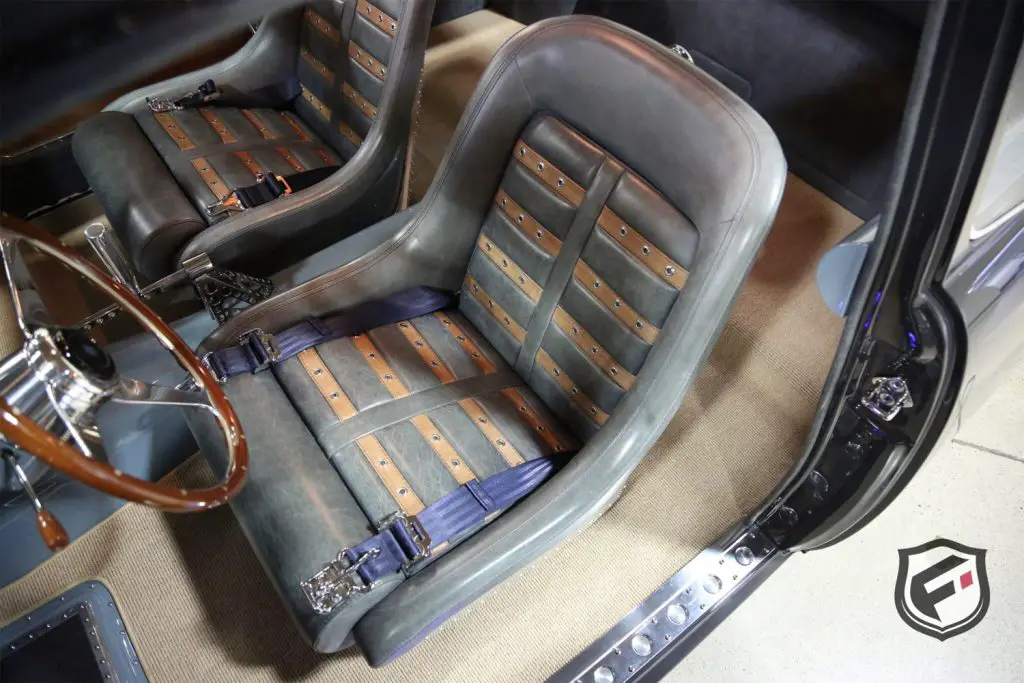 The engine is out of a 1956 Lincoln and displaces 368 cubic inches and makes 370 horsepower. That engine has fuel injection and is as polished and sexy as the rest of the car. If you are sold, you will need a deep pocketbook to buy this monster. The asking price is $469,950, much less than the $1.4 million the car reportedly cost to build. Interestingly, this car was laser scanned by the crew from Polyphony Digital in November of 2017 and might just make it into the Gran Turismo game at some point and is a winner of the 2016 Gran Turismo Award. If you prefer something classic that has an actual racing pedigree, how about this Holman Moody Ford Fairlane?
Subscribe to Ford Authority for around-the-clock Ford news coverage.
Source: GTPlanet