The mid-size truck market is hot and several automakers who traditionally aren't part of that market are looking to get into it. Jeep is in with the Gladiator, the Ford Ranger is back, Kia and Hyundai are eyeing the market, and VW has shown off the Tarok concept. We also know that Ford and VW have announced that they will be working on a truck together. That announcement has naturally led to Ford fans wondering if the Ranger will be the basis for a VW truck.
Recently Volkswagen Group of America CEO Scott Keogh confirmed the automaker is considering three different options for a new a truck. One of those options would be to have a version of the body-on-frame Ford Ranger via the new partnership that Ford and VW have announced. That move would likely give VW a more capable truck, but it would essentially be a Ford Ranger with different styling. A VW version of the Ford Ranger would be a successor to the VW Amarok and would be for global distribution, but the truck might not be seen in the States.
VW's second option for a truck would be for it to develop its own unibody mid-size pickup similar to the Tanoak concept that was seen at the 2018 New York Auto Show. That truck was based on the Atlas crossover that VW has already done the work on and the concept seemed ready for production. This truck would be seen in the U.S. and would slot into the lifestyle truck segment with lesser capability that trucks like the Ford Ranger.
A third option would be for an A-segment truck that would be much smaller than other trucks that are on the market in the States today. This truck would be similar to the Tarok concept that has been confirmed for production and to launch in South America. The Tarok is essentially an A-segment truck with a fancy midgate that lets longer items fit inside easily giving it the capability of a B-segment truck when needed.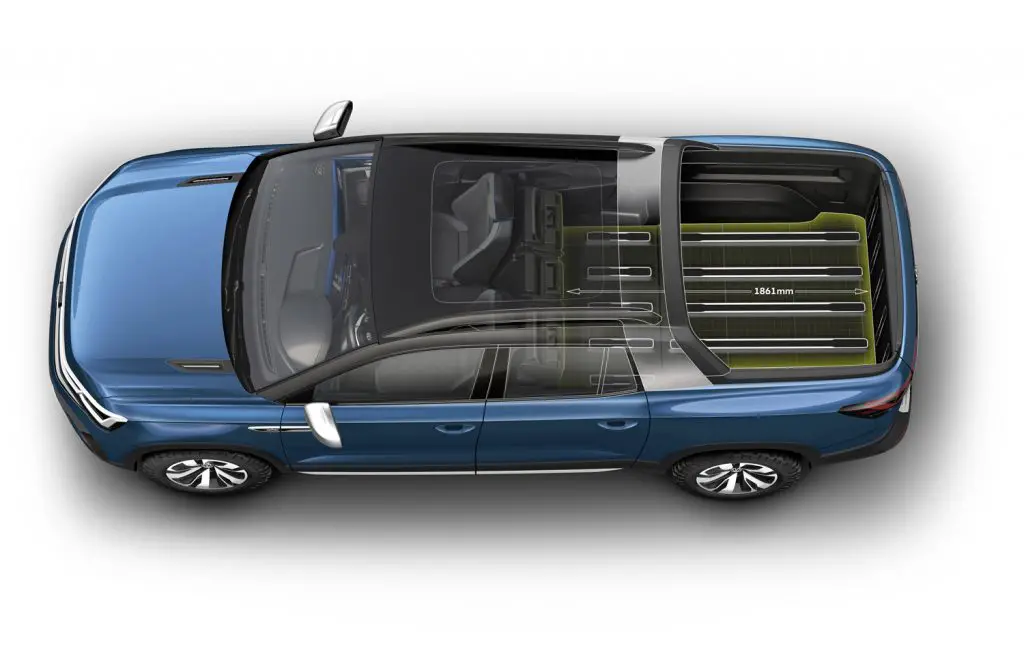 Keogh says that there could be space in the U.S. market for a truck like the Tarok. Truck buyers clamoring for a pickup that is smaller and cheaper than the Ranger would agree. Ford seemingly agrees too as the Courier truck has been confirmed and will be smaller than the Ranger. The Courier has been spied in testing showing Ford is serious about a smaller and cheaper truck for the States.
Subscribe to Ford Authority for more Ford Ranger news and around-the-clock Ford news coverage.
Source: MotorTrend