Classic racing cars are some of the coolest classic cars out there. This car is a replica of the 1963 Ford Galaxie stock car that was raced by famed early NASCAR driver Fred Lorenzen who had 26 NASCAR Cup series wins to his credit. The car is up for sale, and the advertisement is a bit hard to follow. This 1963 Ford Galaxie isn't the car that Lorenzen actually raced, but Lorenzen did drive this car.
Where the retired NASCAR racer drove this 1963 Ford Galaxie stock car replica was at Atlanta Motor Speedway for a 1991 Motorcraft 500 race promotion. At that event, Lorenzen and this replica drove the governor of Georgia around the track. It is said to be built to the same specifications of the actual car that Lorenzen raced in 1964.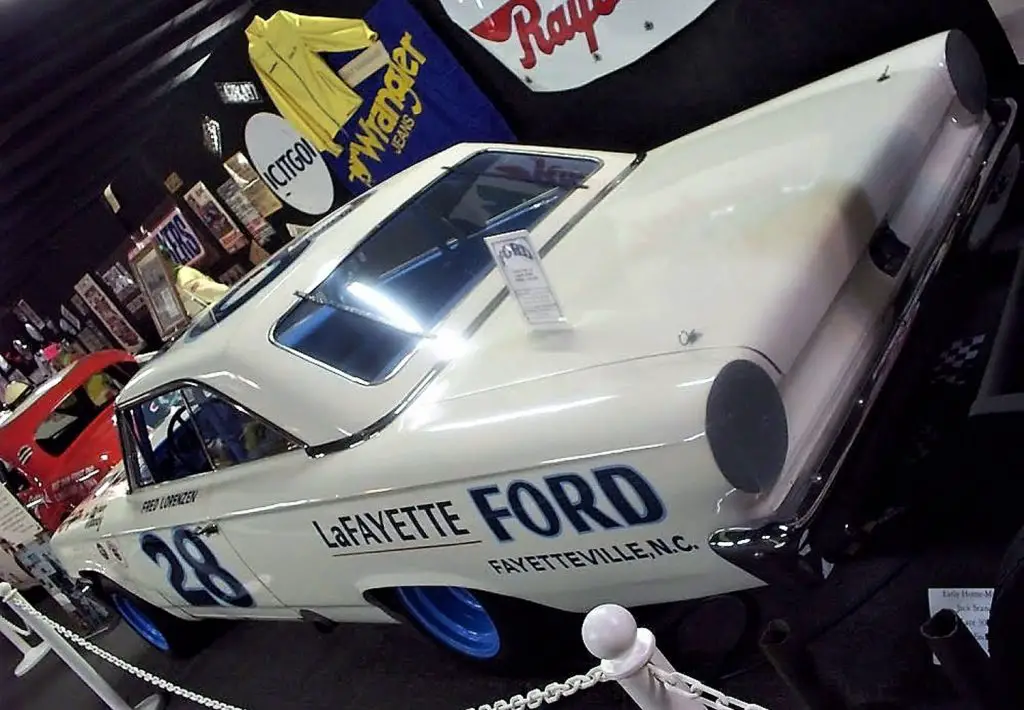 The build is said to be '60s period spec and the builders even taped up the steering wheel as drivers of the era did. The car was at one time used in a museum exhibit. The listing mentions nothing of what engine is under the hood and has no underhood shots. A tag in the ClassicCars.com images says that it has a Holman Moody Engine, but it's not clear if that is the actual engine or just part of the museum exhibit. The seller is asking $35,500 for the car.
We've seen some very cool classic cars for sale recently. In early March, an entire collection of Shelby Cobras went up for sale. More recently, a very cool lime gold 1968 Shelby GT500 KR convertible went up for sale. One of our favorites was the $33 million Shelby Daytona Coupe that blasted up the Goodwood Hillclimb with lots of slipping, sliding, and fantastic sounds.
Subscribe to Ford Authority for around-the-clock Ford news coverage.
Source: ClassicCars