Yesterday we talked a bit about the Velocity Restorations classic Ford Bronco options. The prices on those rides start at $169,000 and top out at nearly $240,000 depending on what you want. The company buys lots of rundown Ford Broncos to have for customers who want one of its high-end restorations.
Velocity has one very rare vintage Ford Bronco up for sale that can be restored into whatever you want. The vehicle is a 1966 Ford Bronco U13 Roadster. This is the version of the Bronco that looks like a very short, single cab pickup.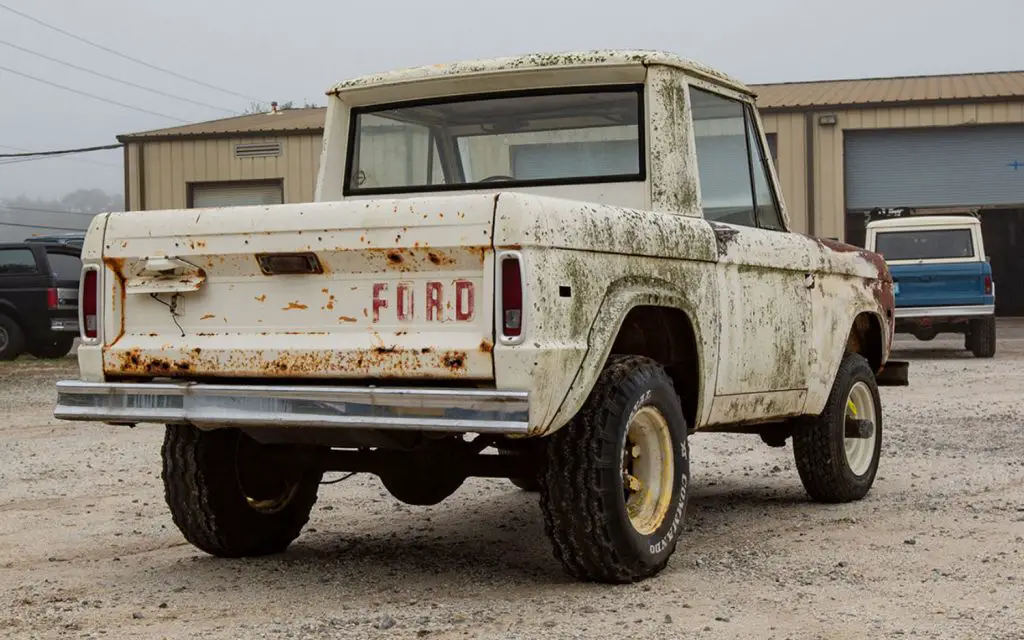 Velocity says that this particular 1966 Ford Bronco was built in September of 1965 only a month after the first Bronco rolled off the assembly line. That makes it a very early example. In 1966 Ford offered three body styles for the Brono, and the Roadster is the rarest of them all.
Estimates claim that of the 5,000 U13 Roadsters originally built, only about 250 exist today. With this one built only a month after the very first Ford Bronco rolled off the assembly line, it has to be one of the earliest examples left. The Bronco is in rough condition right now, but it appears to have no significant damage.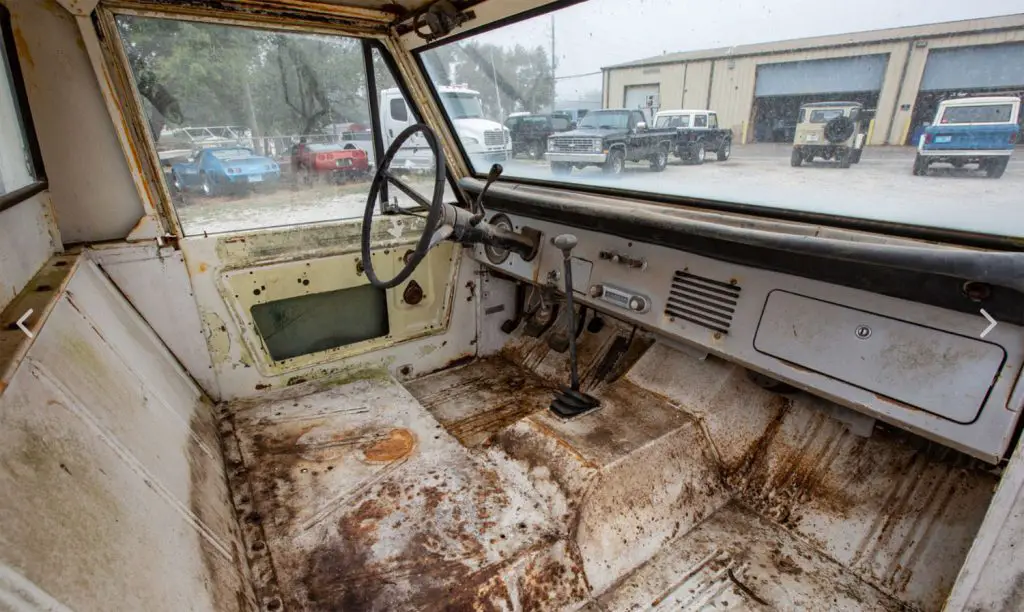 The buyer can get any of the three standard Ford Bronco restoration packages meaning a Ford 302 cubic inch V8 is available as is a 5.0-liter Coyote V8 from the modern Mustang. Various suspension lifts and custom interiors are offered, and you can choose any Bronco color from the era. With enough money Velocity Restorations will do whatever you want to this rare Bronco. We'd take it in orange with the Coyote 5.0-liter V8.
Subscribe to Ford Authority for more Ford Bronco news and around-the-clock Ford news coverage.
Source: Velocity Restorations