Anyone who has ever looked at prices on vintage Shelby Mustangs knows you need deep pockets. Last time we talked about a real 1968 Ford Mustang Shelby GT500 KR convertible was earlier this month, and it was selling for $199,000. If you want the style and a GT500 KR that you can drive and have fun in, this replica might fit the bill.
Few will ever know that this 1968 Shelby GT500 KR tribute car isn't the real deal. It looks identical to a real Shelby and is an original 1968 Mustang convertible. The Shelby GT500 KR is coated in Shelby Red Enamel with clear coat. The paint was blocked and color sanded to a high gloss finish. The builder of this tribute car went so far as to use the correct Shelby wheels and Goodyear tires. Everything inside the car s perfect and just as Shelby would have finished one of the 518 actual 1968 GT500 KR convertibles.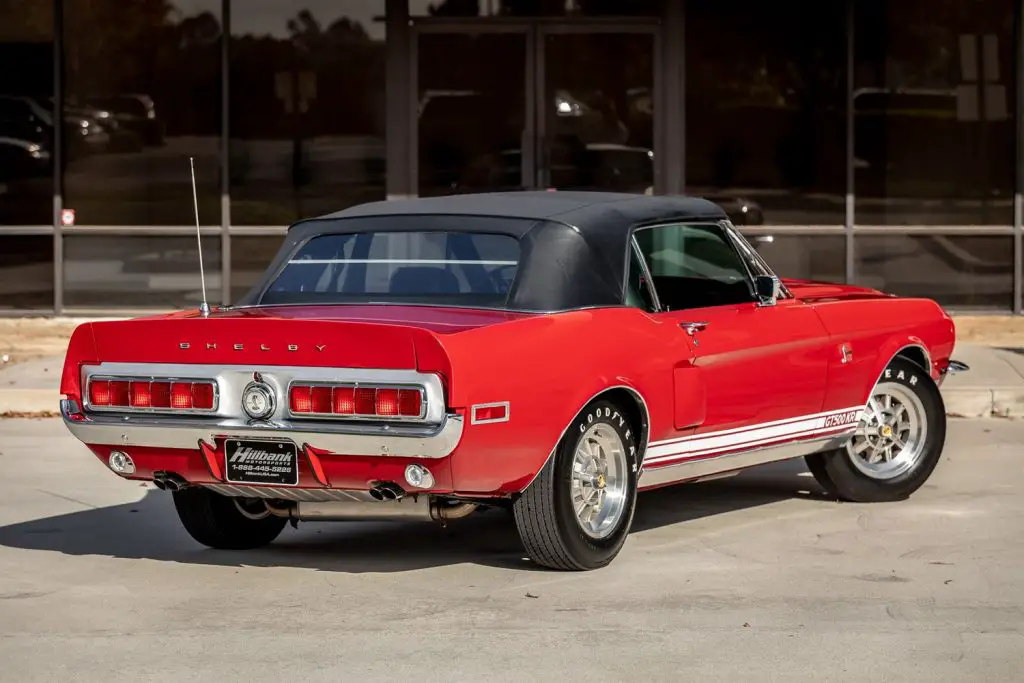 Carol Shelby signed the dash of the car to complete the illusion. Inside the car, the black interior is perfect with all new dash bezels and a Shelby console. The car has the correct Shelby integrated roll bar inside. Brakes were upgraded to 4-wheel power discs, and the car has AC and factory power steering. The original 1968 Mustang engine was pulled out, and a 428 Cobra Jet Big Block engine of the correct date and code was put in along with a C6 automatic transmission.
Every inch of the car was detailed, and it only has 3,207 miles on it since the restoration. The seller is asking $89,950, certainly not cheap, but less than half the cost of a real 1968 Shelby GT500 KR in this condition. Some people will have a problem with this car because it is not what it seems to be, but we would drive it.
Subscribe to Ford Authority for more Ford classic news and around-the-clock Ford news coverage.
Source: Motorious