Vehicles meant for working hard often don't hold up over time. A life of hard knocks is why it's hard to find old trucks in good condition. A seller is looking to get major money for this 1996 Ford F-150 4×4. It's said to be a survivor, and it looks like new, which is a good thing considering the asking price. The seller wants $46,900 for the 1996 Ford F-150. You can literally buy a brand new F-150 for that price.
The 1996 Ford F-150 has right at 40,000 miles on the clock and was in the same family since it was purchased new. The truck had a recent cosmetic restoration. The interior, paint, and body are all original. Under the red and white hood of the 1996 F-150 is a 5.0-liter V8 engine mated to an automatic transmission.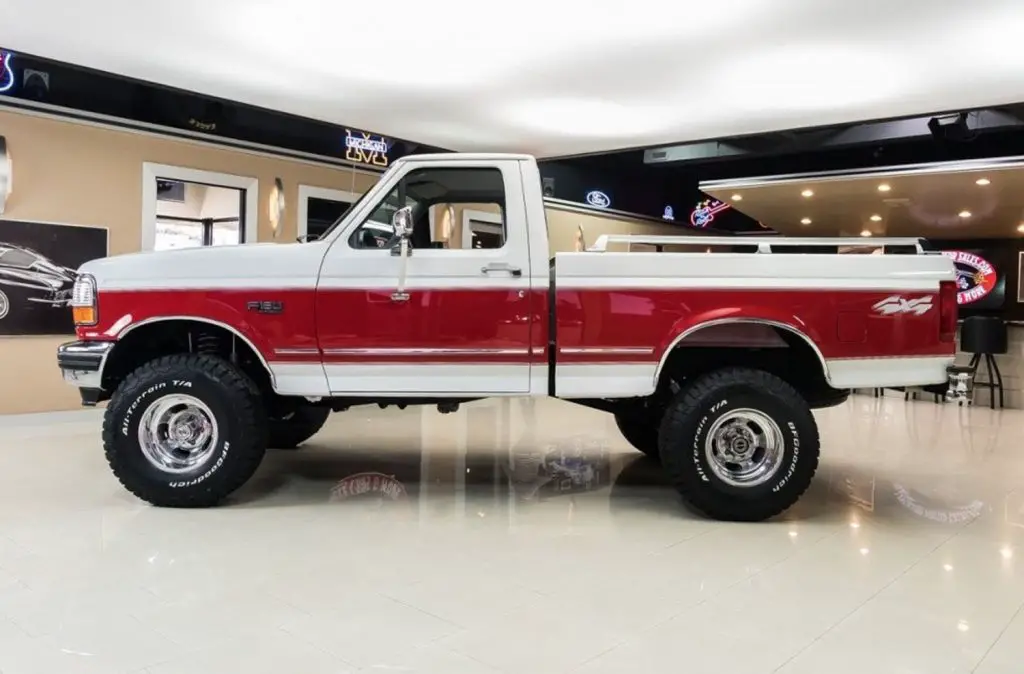 The 1996 Ford F-150 has a column shifter rather than a floor shifter, which was a big deal in the day because it meant the truck could seat three people and your honey could ride right next to you on the bench seat. Features include power windows, power locks, a tilt steering wheel, cruise control, and a 4-inch lift. The truck has suitably '90s looking wheels and BF Goodrich tires.
Despite the truck being 23-years-old, it has no tears or cracks inside. The steering wheel is still wrapped in what appears to be leather. Steering wheel leather typically looks ratty on vehicles this old. We'd wager this truck spent its life parked in a garage or barn somewhere.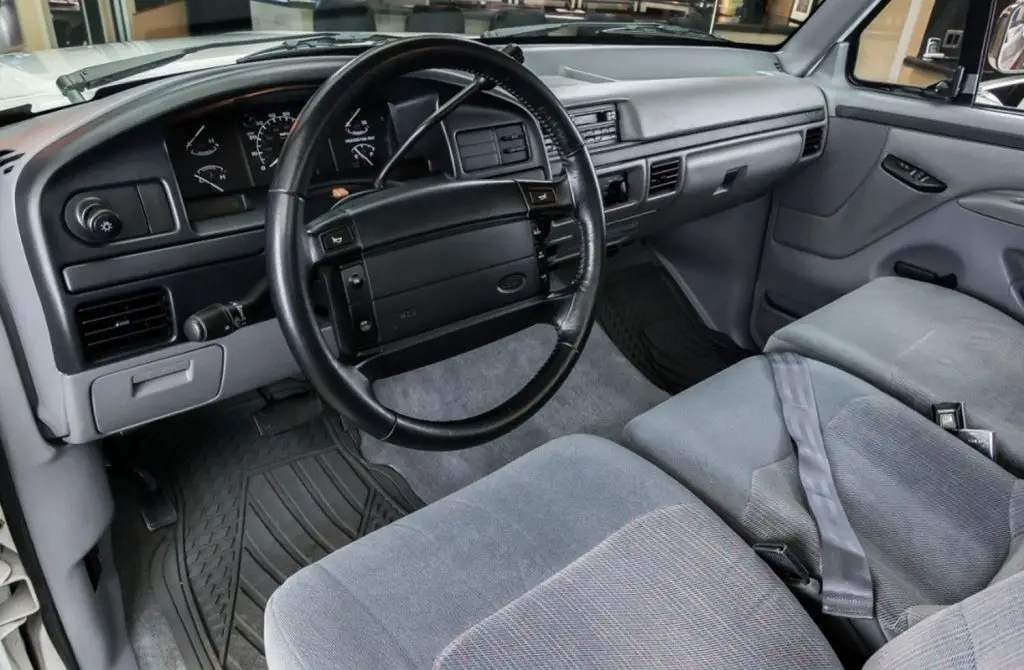 At nearly $47,000 this truck will have to find the perfect buyer. Financing is available, with $4,690 down this time capsule will cost you almost $720 per month. You could get a 2019 Ford F-150 truck right now with up to $3,500 off that might make a brand new truck cheaper.
Subscribe to Ford Authority for more F-150 news and around-the-clock Ford news coverage.
Source: The Drive