There are plenty of hopped-up Mustangs running the streets around the world. Some of them are meant for drag racing, while some are meant for road racing. One of the craziest builds we have seen comes from Gary Myers, and it is a 2005 Ford Mustang GT dubbed "2Insane" and it is a crazy build that has plenty of show and go.
The car was imported into Australia, and that is a difficult process. The car was purchased from a wrecking yard, and since Myers didn't want to title the car, he imported it as a wreck to avoid the hassle. He says that the motor, gearbox, diff, and struts had to be removed to import it as a wreck and had to ship in a different container.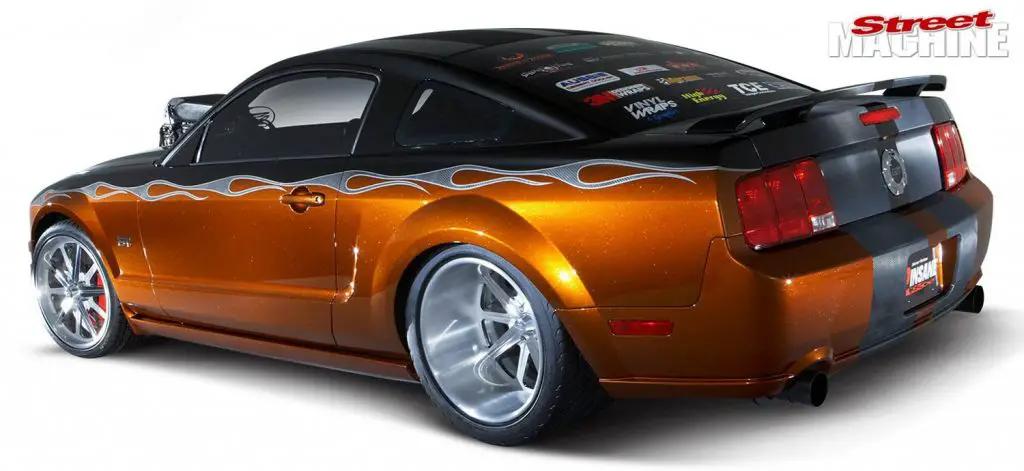 When the car landed Down Under, it went straight to the speed shop called Rodent Restorations for a four-link rear end, fuel cell, and tubs for the fat tires. The tubs were made from heavy gauge materials in case a tire burst. The car was then taken to Racers' Choice for a full roll cage, ancillary tanks, and custom exhaust. The 4.6-liter quad cam V8 that came in the 2005 Ford Mustang GT from the factory was replaced with a 302 cubic inch Windsor V8 with a dry sump.
The Windsor is far from stock with a Man O' War four-bolt block, Callies crank, Oliver rods, and CP Pistons. The heads are Man O' War 10-degree units. The car uses a Littlefield 6/71 blower, and the entire engine is built to turn at up to 10,000 rpm. The 2005 Ford Mustang GT is meant to make 1000-1500hp. The transmission is a 2000hp capable Powerglide from Mike's transmissions.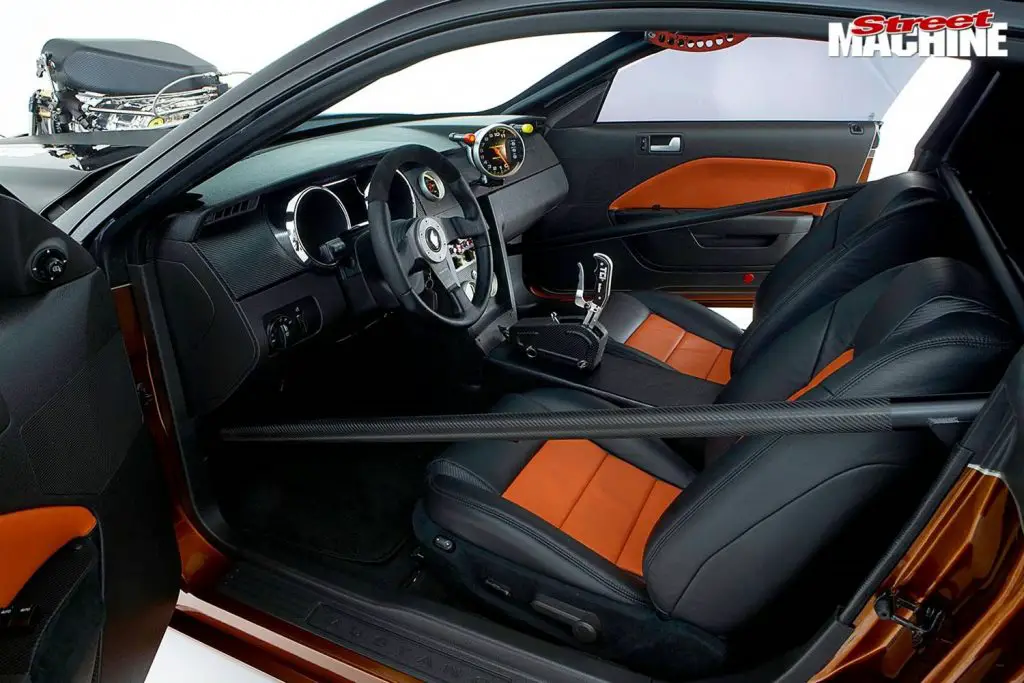 The Mustang has custom paint with the top being the original black the car was in from the factory. Future plans include a fire system, data-logger, and full-width diff. The duo planned to run the car at the salt flats, aiming for 200 mph, and to melt some tires in burnout demos. This car turned up recently in a flashback story after having debuted in 2012, but it's still worth a look today. We'd like to see it in a drag race with that 9-second Shelby GT350R.
Subscribe to Ford Authority for more Mustang news and around-the-clock Ford news coverage.
Source: Whichcar