When buyers are shopping in the heavy-duty consumer truck segment, fuel economy is often not a concern at all. These trucks with big gas V8 engines or diesel power and are made to tow and haul, not sip fuel. It's a good thing fuel economy figures aren't at the top of the priority list for heavy-duty truck buyers because most of them don't even report fuel economy numbers, the Ford F-250 Super Duty doesn't.
The reason for this is that the EPA says that any vehicle with a vehicle weight rating exceeding 8,500 pounds doesn't need to report numbers. If you do care what the fuel economy is for a 2019 Ford F-250 Super Duty before you plunk down the money, here are some real-world figures.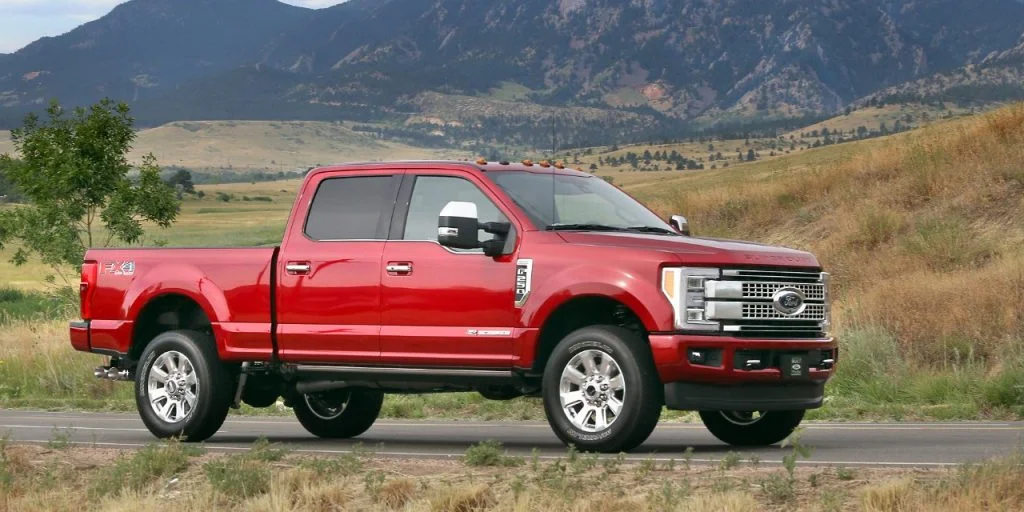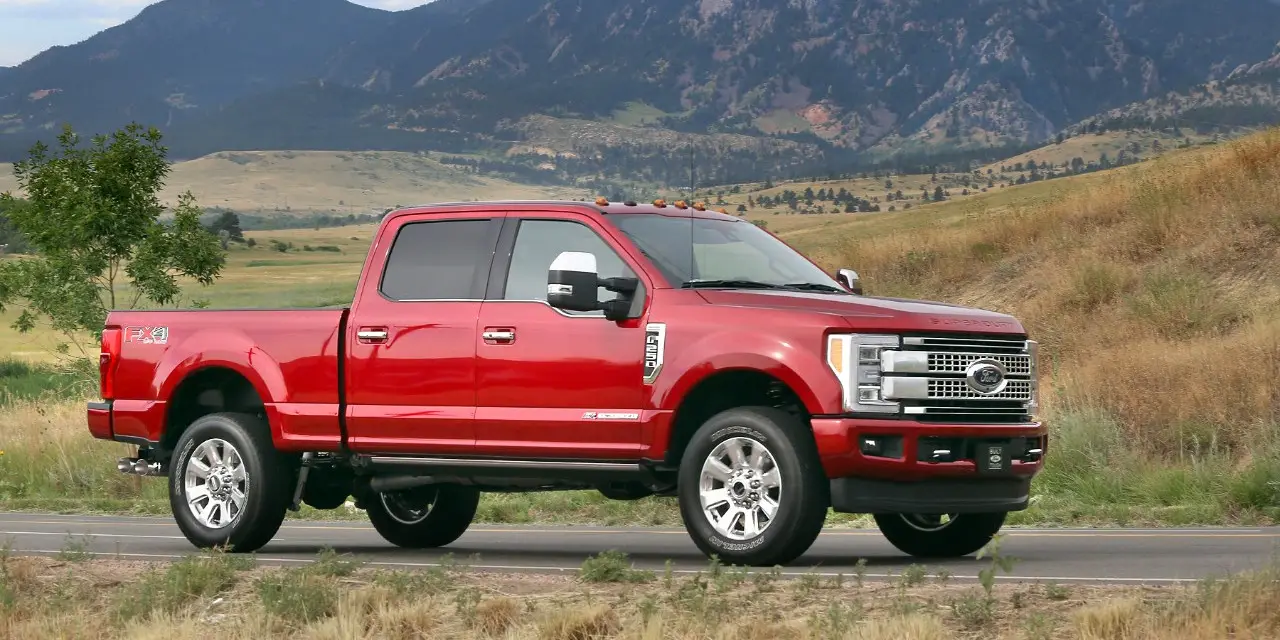 The folks over at PickupTrucks.com spent a few hundred miles in an F-250 Super Duty to see how much fuel the beast sipped. The truck tested was the 2019 F-250 XL with a 176-inch wheelbase, 8-foot bed, crew cab, and rear-wheel drive. Power in this base work truck is from the standard 6.2-liter gas V8 that makes 385 horsepower and 430 pound-feet of torque paired with a 6-speed automatic. The truck had a few options thrown in for an as-tested price of $44,301.
The fuel economy test loop the publication used is in southeast Michigan and is 200-miles long with 25 percent city driving and 75 percent highway. The truck was empty with only the driver and no trailer or payload. Speeds are said to have never gone more than five mph over the speed limit. Fuel economy figures were taken from the onboard computer.
The Ford F-250 Super Duty showed an average in city driving of 14.6 mpg in stop-and-go-traffic. On the highway, the F-250 averaged 15.5 mpg. At the end of the trip, the full 48-gallon fuel tank had burned 12.75 gallons of fuel with the publication's calculations showing 15.7 mpg of combined mileage. Those are not bad numbers at all for a heavy duty truck with a big V8. We wonder what sort of fuel economy the giant 7.3-liter V8 Ford is introducing for the 2020 Super Duty might offer. Ford has shown off a hybrid Super Duty truck that would have better fuel economy.
Subscribe to Ford Authority for more F-250 news and around-the-clock Ford news coverage.
Source: PickupTrucks.com