The wheels on this purple 2019 Ford GT are what you would call "polarizing." They are the sort of custom touch that people will either love or hate. The wheels for the 2019 Ford GT were made by a company called HRE and are part of the HRE3D+ series of wheels.
The big claim to fame for these wheels is that the entire line is 3D printed using titanium in cooperation with GE Additive. HRE says that the process for building these very complex looking wheels included two 3D printing machines that use lasers to melt ultra-fine layers of titanium powder on top of each other to build up complex forms. Once the complex forms are complete, the wheels then go through a refinement process.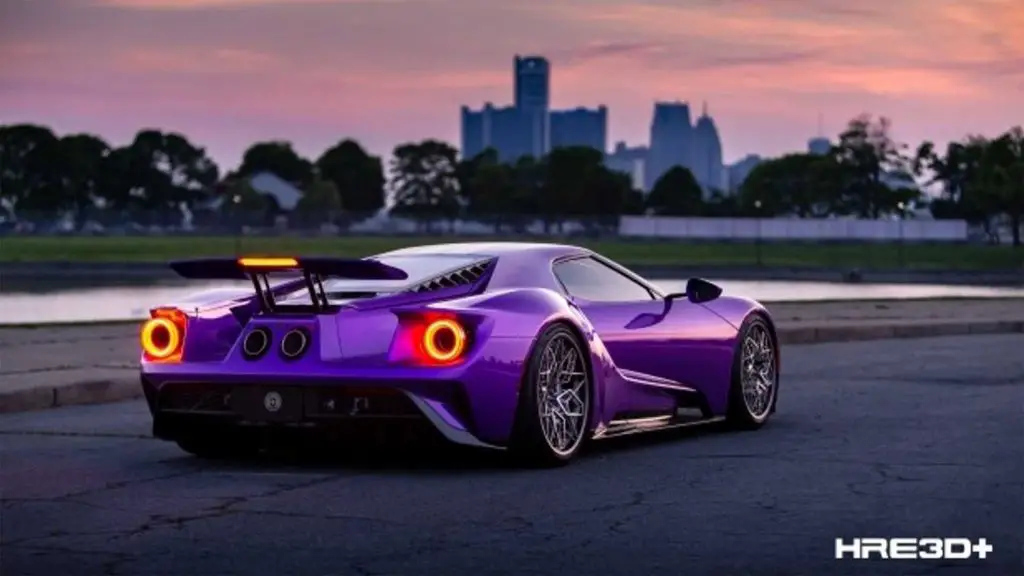 This is the second generation of 3D printed wheels from HRE. This time out, the company says that it has been able to drastically reduce the overall materials waste from about 80 percent in the first generation to only 5 percent in the second-gen wheel. The second-gen 2019 Ford GT wheels are also "significantly lighter" than the originals.
Giving a bit of specificity to that "significantly lighter" claim, HRE notes that each of the second-gen 20-inch HRE3D+ wheels is up to four pounds lighter than the original. That means each second-gen wheel weighs in at a featherweight 16 pounds.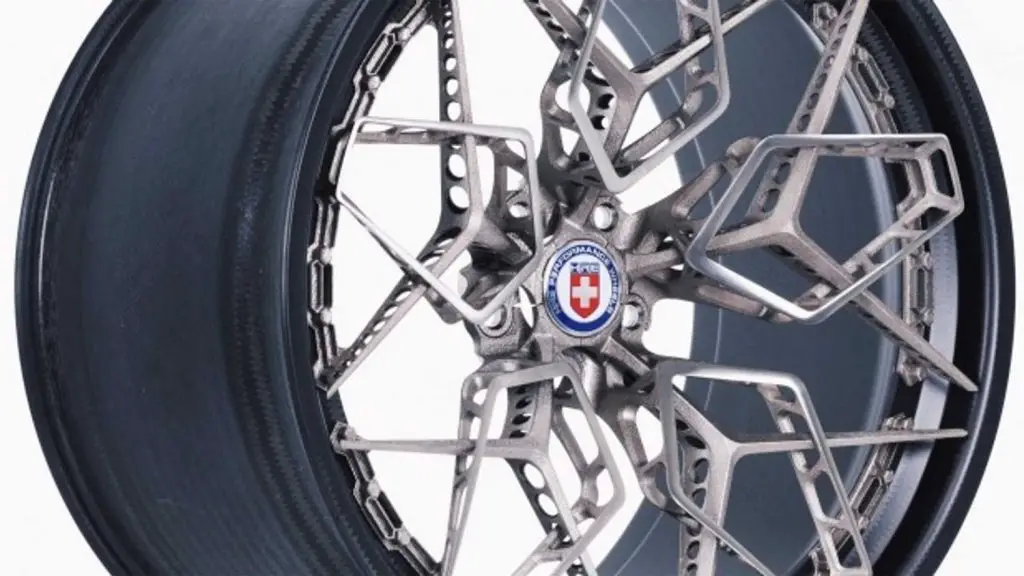 The original 3D printed wheels had six parts; the new second-gen wheels have only five printed sections. It appears that the 3D printed inside of the wheel is attached to exposed carbon fiber rim. The stated goal of the wheels was to minimize unsprung mass and rotational inertia. With a big 20-inch wheel weighing in at only 16 pounds, it seems that HRE has hit that goal. We can't help but wonder if these wheels would hold up to the speed that a Ford GT can generate around a race track, we've seen a stock Ford GT hit 213 mph.
Subscribe to Ford Authority for more Ford GT news and around-the-clock Ford news coverage.
Source: Motor1