Like many Ford truck enthusiasts, we aren't happy that Ford decided to offer the Ranger Raptor truck in Europe only. Europeans have known they will be getting the Ranger Raptor since August 2018. Ford has now offered more information on when the Ranger Raptor will hit Europe, and that will be mid-2019.
Ford says that the Ranger Raptor is the highest performing version of the best selling pickup in Europe and promises it can support an active lifestyle and tackle the harshest off-road terrain at speed. What Europeans can get starting in a few months is a Ranger Raptor that has an "ultra-strong" and a bespoke chassis and tires.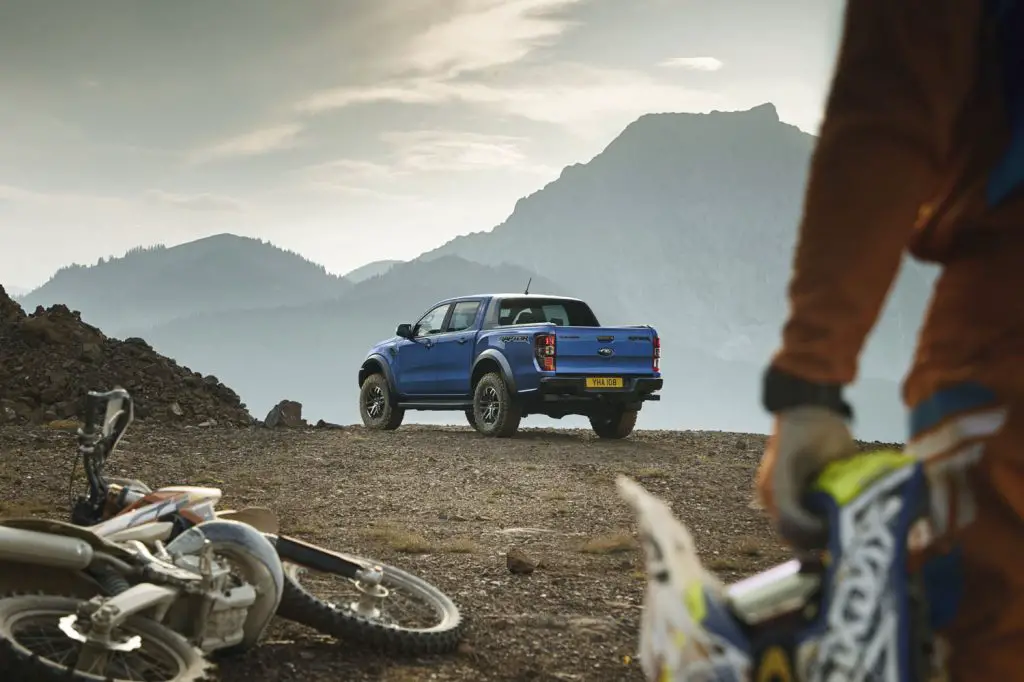 The engine in the Ranger Raptor is something we aren't likely to get in the States – a bi-turbo version of the Ford 2.0-liter EcoBlue diesel engine that delivers 213 PS and 500 Nm of torque, or about 210 horsepower and 369 pound-foot of torque. The engine is mated to a 10-speed automatic transmission.
Ford built the Ranger Raptor tough to withstand high-impact off-road events, which we would like to assume means jumps. The truck has a unique and "super-strong" reinforced chassis frame that uses high-strength, low-alloy steel. The suspension is designed to tackle rough terrain at high-speed and has a 150mm wider track and 51 mm taller ride height than the standard Ranger. The dampers are 2.5-inch diameter and supported with aluminum control arms.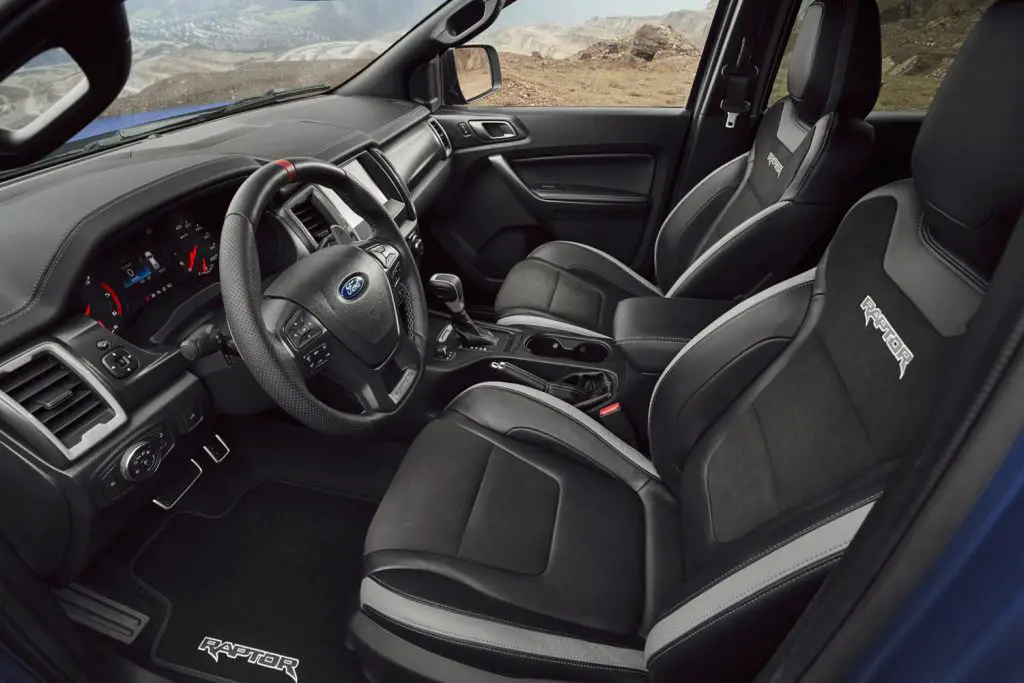 To slow the truck down from high off-road speeds, Ford fits Ranger Raptor with twin-piston front brake calipers with 20 percent higher piston diameter than in the stock Ranger at 51mm and the rear brakes use a single 54mm diameter caliper. Ranger Raptor rolls on BF Goodrich 285/70 R17 tires developed just for the truck that are 33-inch by 11-inch with a tough sidewall to take on obstacles without cuts.
The truck includes an extra thick front bash plate and six Terrain Management Modes for different terrains. Pricing in Europe is tipped to start at around £48,795, which would equate to about $64,000 in the States. The Ford F-150 Raptor starts at $54,450 in the States for comparison. Speculation has suggested that the Ranger Raptor might come to the U.S. with the next-generation Ford Ranger.
Subscribe to Ford Authority for more Ranger Raptor news and around-the-clock Ford news coverage.