Way back in the day when the Mustang was a new car for Ford, a fleet of Shelby Hertz Mustangs was available for rent. The Hertz Shelby cars are among some of the most sought after classic Mustangs in existence today. Shelby is back with another Mustang meant for rental fleet use, and this one isn't for Hertz, it's for a rental car agency called SIXT. SIXT will be adding the 2019 Shelby GT-S Mustang to its fleet.
The car will be the first supercharged Mustang offered in a rental fleet according to Shelby. Shelby bolts a blower onto the standard Mustang GT's 460 horsepower 5.0-liter V8 engine to coax 600 horsepower out of the engine. SIXT will only offer the car with a 10-speed automatic transmission. Other modifications to the 2019 Shelby GT-S Mustang include Ford Performance springs and anti-roll bars along with a Borla cat-back exhaust.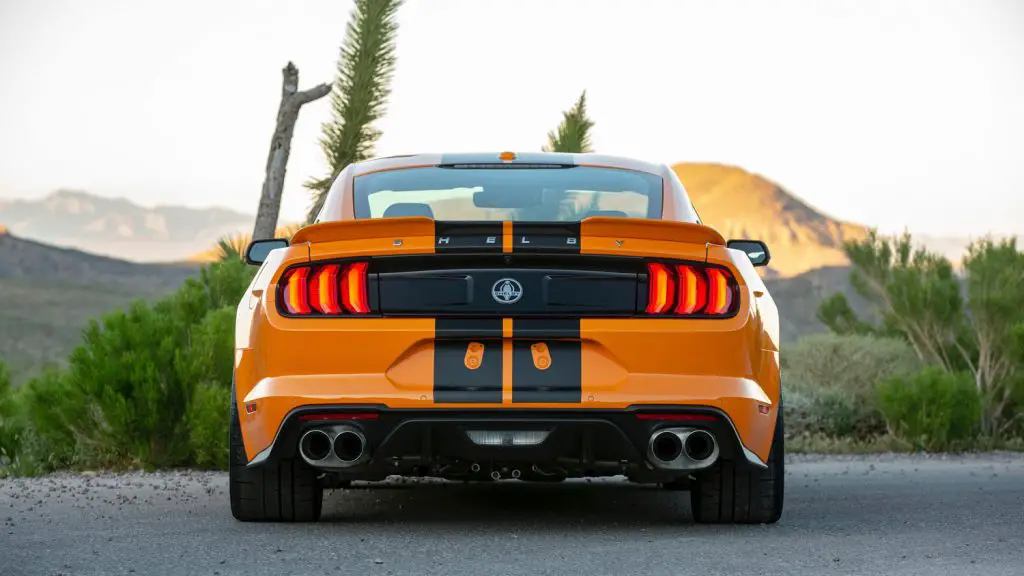 The car is available in either black with orange stripes and black wheels or orange with black stripes and silver wheels. Inside the special rental Mustang is an improved Shelby leather interior with black seats and orange trim. If you are wondering why so much black and orange, those are the corporate colors of SIXT. It's not clear how much the special Mustangs will cost to rent when they hit rental lots in Southern California, Southern Florida, and Las Vegas this summer. There won't be many of the 2019 Shelby GT-S Mustang rentals to go around, only 20 cars were ordered to start.
The car is essentially the existing Shelby GT that can be had with a tweaked 5.0 liter V8 making 480 horsepower, a modest gain from the stock 460 horsepower the Mustang GT has from the factory. Shelby GT buyers can opt for a supercharger that pushes the V8 to over 700 horsepower. While putting anyone with cash behind the wheel of a 600 horsepower Shelby GT-S is worrisome, at least it's not the full 700 horsepower that the Shelby GT offers. Be sure and check out the photos of the 2020 Ford Mustang Shelby GT500 in Grabber Lime that was caught in the wild.
Subscribe to Ford Authority for more Mustang news and around-the-clock Ford news coverage.
Source: Autoblog