There are drag racing cars, and then there are DRAG racing cars; Steve Bezzina's 1970 Ford Falcon XW is certainly the latter. If the make of the car didn't tip you off, this beast lives Down Under. The performance numbers for the car are impressive; it runs a 6.84 in the quarter mile at 215 mph.
Making the performance even more impressive is that the car runs that blazing fast time on leaf springs. Bezzina has had over 40 different versions of the Ford Falcon over 25 years of drag racing. His rules are that none of his Falcons have a tube chassis and none are back-halved. The cars have to have the factory look and shape.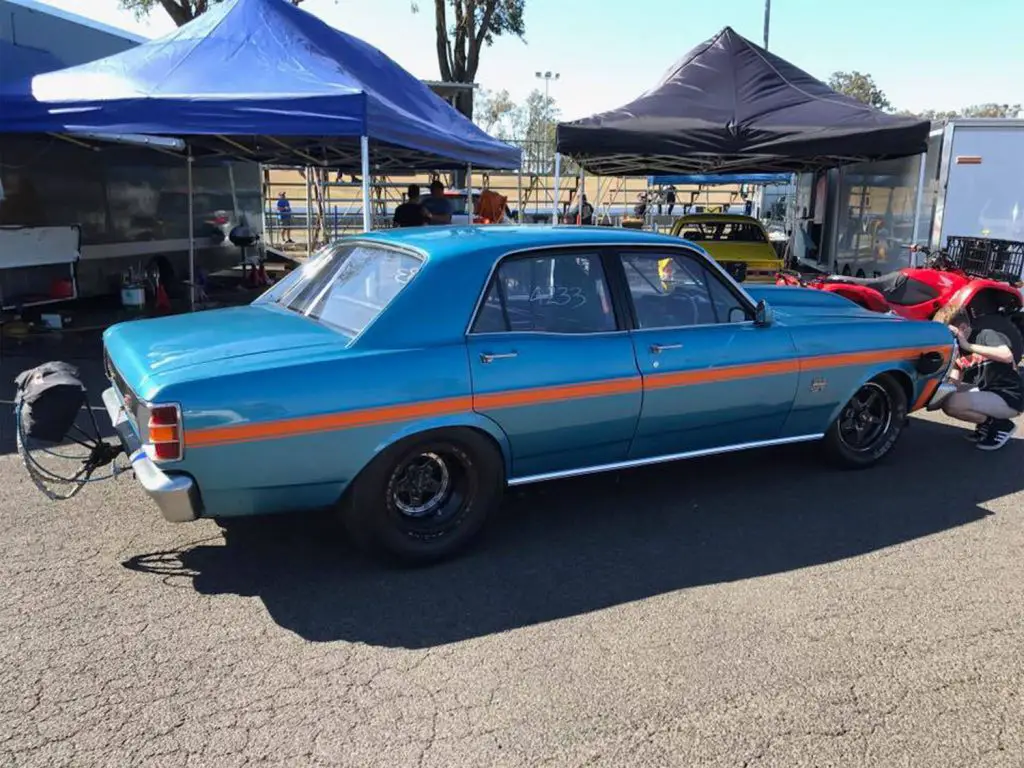 The Falcon seen here was worked on by ProFab Motorsports Fabrication with a roll cage tied to the stock Falcon chassis to keep it safe for running 6-second passes down the strip. The factory leaf spring locations are the same at the rear, but there are a set of ProFab 5-degree sliders and traction bars.
The rear is a full floater fab-9 with a set of Menscer Motorsports shocks to keep power planted. In the front, the car uses a strut-style front end with Menscer Motorsports Dampers. The heart of the 1970 Ford Falcon is a Pro Line 481X engine topped off with a pair of 88mm turbos sending power through an M&M Transmission.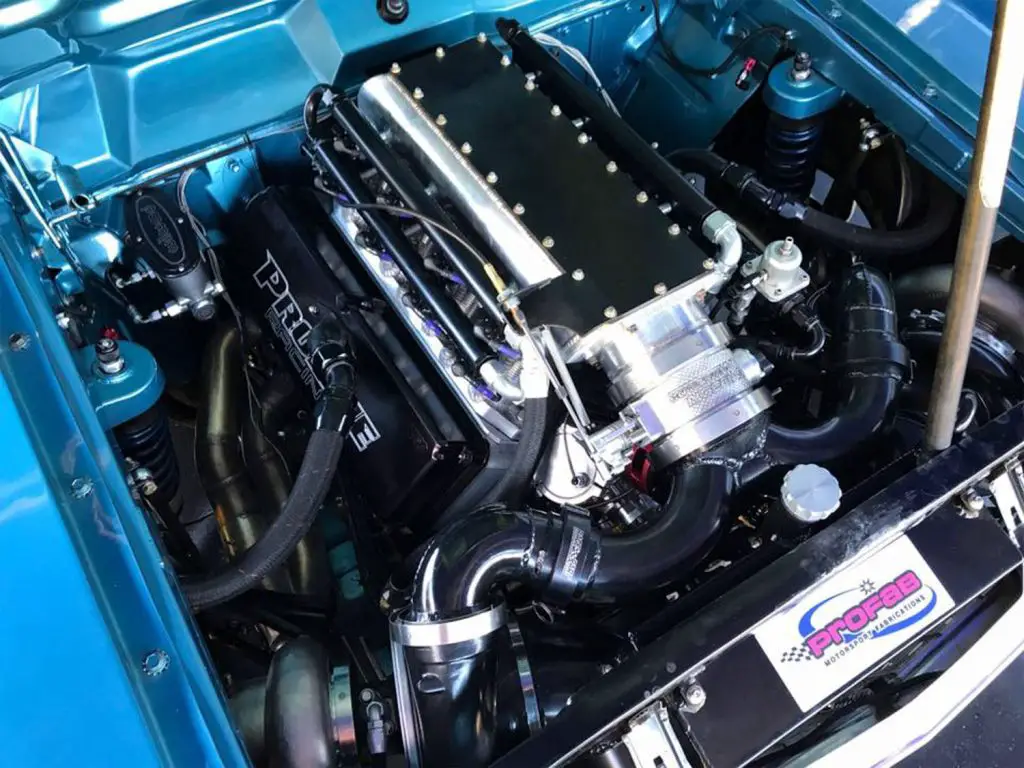 Bezzina is mum on how much power the mill makes. To push a 3,600-pound car down the strip in 6.84 seconds at 215 mph, it has to be making boatloads of horsepower and torque. Bezzina wants to be the fastest car on leaf springs in Australia and has changed the setup in this car several times in that quest. Today must be awesome Aussie car day, we talked about a 2005 Ford Mustang GT that is a terror Down Under.
Subscribe to Ford Authority for more Mustang news and around-the-clock Ford news coverage.
Source: Dragzine