The new-for-2019 Ford Mustang racing in the Virgin Australia Supercars Championship has undergone a tumultuous first season.
Immediately dominant on its first race out at Adelaide, the Mustang has since undergone two separate adjustments designed to bring its performance closer to the level of the Holden Commodore and Nissan Altima.
But after the most recent adjustments, it looks like DJR Team Penske and the Ford Mustang remain the most dominant duo on the Supercars grid.
In Perth this past weekend, Fabian Coulthard led Scott McLaughlin across the finish line to give DJRTP a 1-2 in the first race of the weekend, while Tickford Racing's Chad Mostert made it an all-Ford podium in third.
The race was more of the same. McLaughlin won again for DJRTP, while Tickford Racing's Cameron waters gave Ford its second third-place finish of the weekend for good measure.
McLaughlin has now taken eight wins and eight pole positions in 12 races this year, while his DJRTP teammate Fabian Coulthard has two and Tickford Racing's Chaz Mostert has one. Shane van Gisbergen is the only non-Ford driver to have won a race this year, with the Red Bull Holden driver taking victory in Race 2 at Tasmania.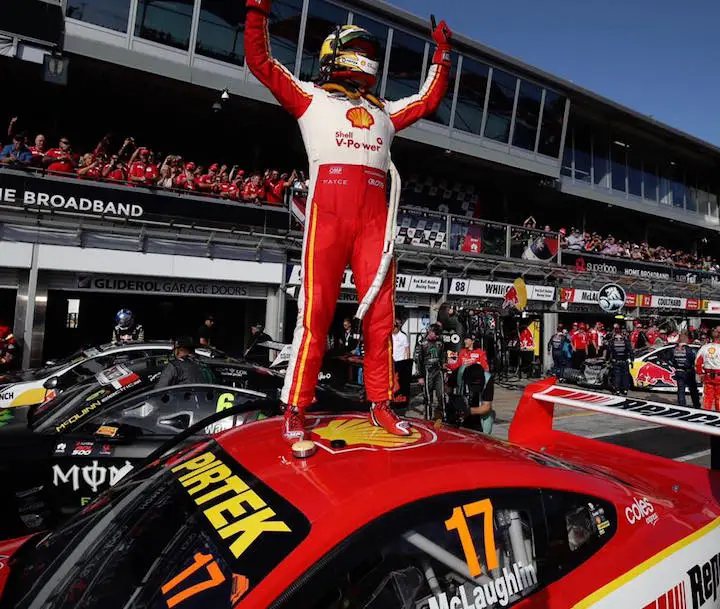 Following this win, DJRTP and McLaughlin are now certain that their early-season dominance isn't down to a superior car, but rather to their team's overall execution both in the engineering department and on a race weekend.
"I've seen how hard everyone's worked as soon as this [Mustang] thing was announced," he told Motorsport.com. "They worked bloody hard on building the car from the computer screen to what it is now."
"We got through all the VCAT [testing] and all that sort of stuff and got to a point where it got all ticked off by everyone. And then eventually all this stuff happens."
The Virgin Australia Supercars Championship will continue with the Winton SuperSprint on May 23rd.
Source: Motorsport.com