Tuners are something that owners of the Ford Mustang have been investing in for a long time. The devices connect to the diagnostic port under the dash of the car and can flash new tunes to the car's computer system to squeeze more power out of the motor. The tuner can also handle custom dyno tunes where the car is put on a chassis dyno and tuned to a custom level. Bully Dog has been doing the same thing for trucks for a long time.
Bully Dog and SCT both have a new tuner available called the BDX Performance Programmer. If you own a 2019 Ford Ranger, you might want to know about the Bully Dog BDX because it comes with a canned tune inside that gives significant power and torque upgrade to the truck's 2.3-liter EcoBoost four-cylinder. In stock form, the Ranger's 2.3-liter EcoBoost inline-four makes 270 horsepower and 310 pound-foot of torque.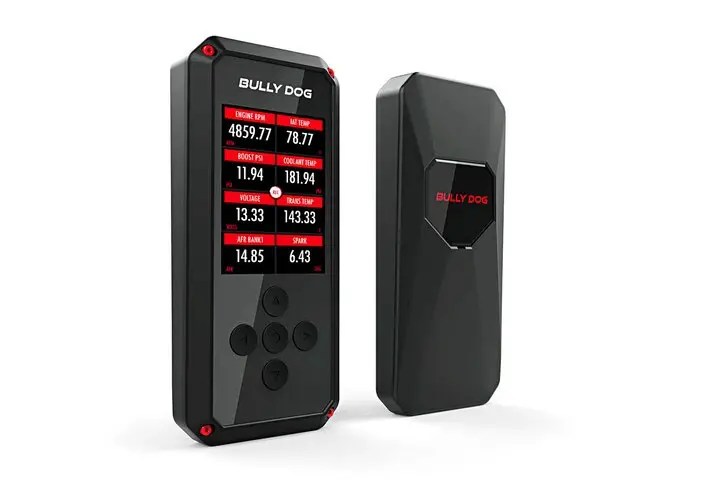 Ranger owners who install the BDX preloaded tune are greeted with a claimed boost of 59 horsepower and 67 pound-foot of torque. That would mean a total of 329 horsepower and 377 pound-foot of torque. That puts the Ranger with that canned tune in the ballpark of what Hennessey is getting from its VelociRaptor Ranger that claims 350 horsepower and 385 pound-feet of torque.
There is no mention of what the tuner is changing to increase the power and torque so significantly. The assumption is that there are changes to air/fuel ratio and an increase in boost from the EcoBoost four. Bully Dog will sell Ford Ranger owners the BDX Performance Programmer for $399. The tuner has integrated WiFi to keep the device up to date with new tunes, and it does support custom tuning. The tuner isn't legal for sale or use in California. It goes without saying that tuning your truck might create warranty issues down the road.
Subscribe to Ford Authority for more Ford Ranger news and around-the-clock Ford news coverage.
Source: Mustang & Fords