Anyone in the market for a Mustang that is set up and ready to hit the race track – this is it. The car started life as a 1995 Ford Mustang Cobra, #130 out of 4005 built that year. It's red and looks very clean, having been a California car. The original owner spent lots of cash upgrading the car for racing duty with a full Griggs GR40 suspension.
Power is from a 410 cubic inch forged roller cam stroker Windsor V8. The engine was built by ESI Race Engines and has been blueprinted. There are too many parts in the engine build to list, but the car should be a beast. Power goes to the road via a TKO500 transmission with a Pro 5.0 shifter.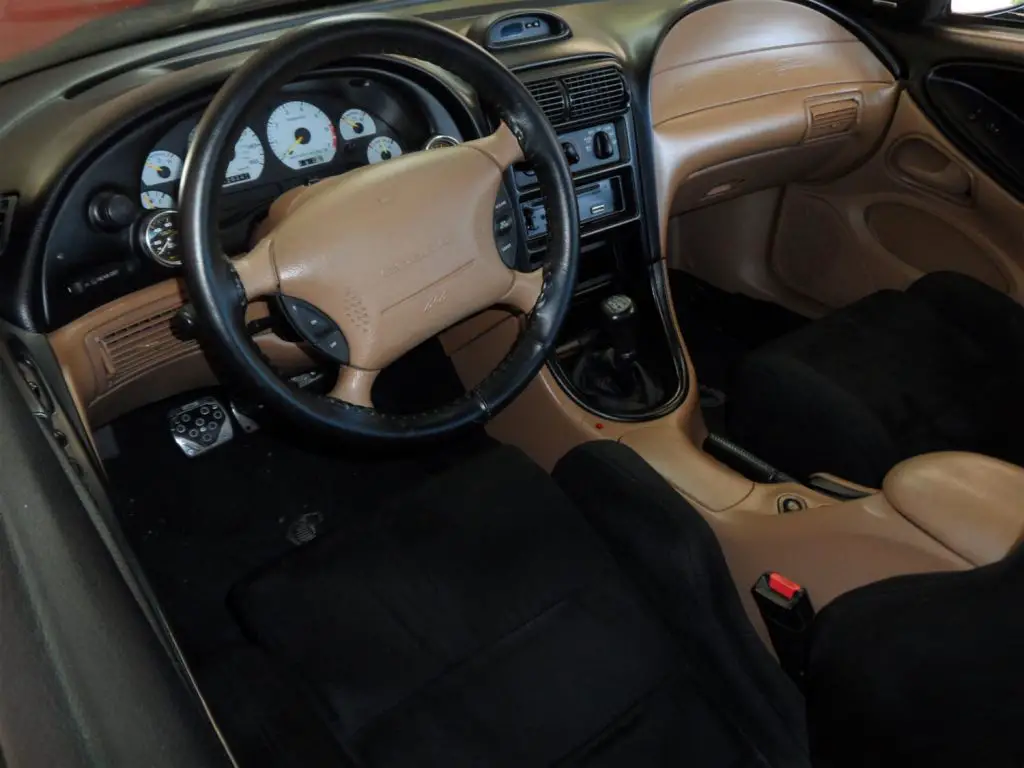 An Eaton rear end with 3.55 gears should survive the power the V8 makes. Since the car lives in California and had to pass smog, it has a custom exhaust with four CARB EO catalytic converters with low miles and a second catted H pipe. The wheels the car rolls on are OEM Cobra R wheels.
To clear that big stroker V8, the car has a fiberglass cowl hood with hood pins and a trunk-mounted battery. The chassis of the 1995 Ford Mustang Cobra has 120,000 miles on it. The engine has 28,000 miles on it, and the transmission has 20,000 miles on it. Road racers will recognize the Toyo R888 tires in the images as being "R-comp" tires that are DOT legal but meant for a race track.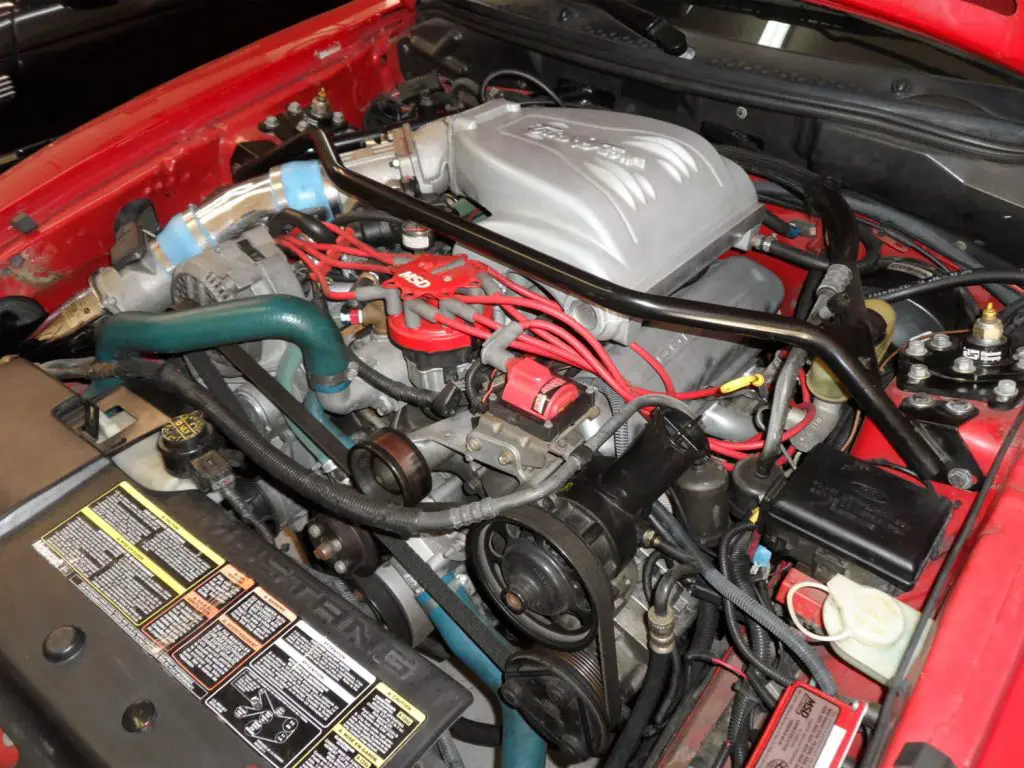 It's always hard for us to believe that a car like this, with such an expensive build, specifically for road racing, was never raced, yet that is what the seller claims. The asking price for the car is $18,000, and the owner says all this 1995 Ford Mustang Cobra needs is an ABS sensor replacement. This car may not be as cool as that "Fast and Furious" Mustang from earlier today, but it's much cheaper.
Subscribe to Ford Authority for more Mustang news and around-the-clock Ford news coverage.
Source: Stangnet