Ford has been doing its part to be green for many years, and one of the things that it started nearly two decades ago was a green roof for the essential Dearborn truck plant. A green roof is a roof that is covered with plants rather than being traditional roofing material alone. Bill Ford Jr. first decided to install the green roof on the Dearborn truck plant nearly two decades ago after taking a meeting with a man called William McDonough. At the time green roofs were virtually unknown in North America.
As the story goes, Bill Ford Jr. had agreed to give McDonough 15 minutes to talk about McDonough's vision for renovations at the Rogue manufacturing plant Complex. Ultimately Ford canceled all the day's meetings, and the two spent much longer talking about the overhaul of the Rogue properties continued operations and new construction. The biggest thing the two talked about was a living roof to cover a new vehicle assembly plant.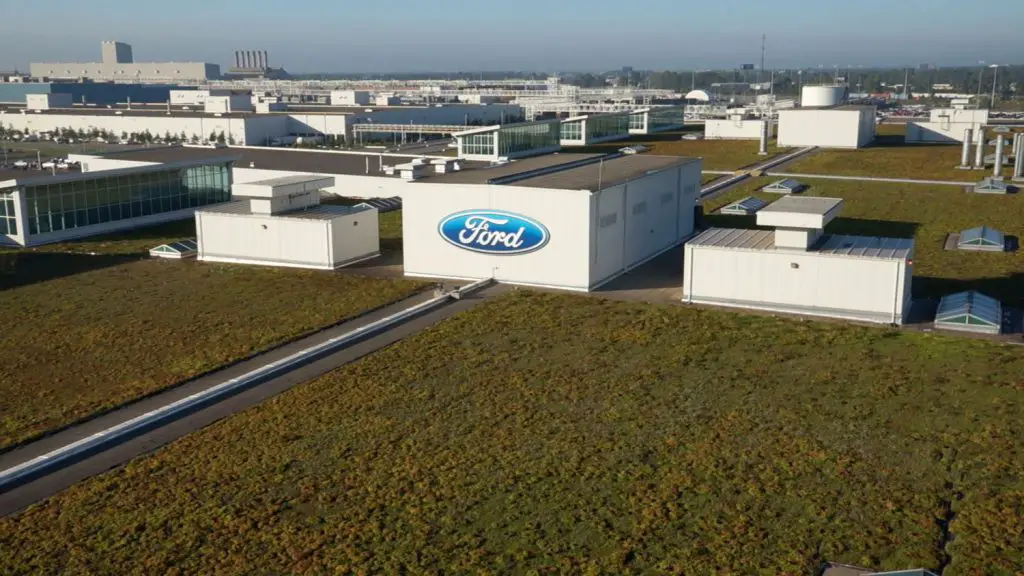 The challenge in bringing the living roof to the Dearborn truck plant was finding a green roof design that didn't exceed the limited load-bearing capacity of the then proposed vehicle assembly plant. Lighter green roofing material had to be devised, and early trials found that a modular tray system along with a lightweight mineral-based media and drought tolerant Sedum plant species would work. A material called XeroFlor pre-grown vegetation blanket system was chosen.
Among the benefits of the system was that it had an inherent resistance to weed infestations thanks to its ultra-thin profile. The material had a saturated weight of ten pounds per square foot and was chosen as the material for the Rogue Complex's Dearborn Truck Plant green roof. To reduce shipping costs, the XeroFlor vegetation mats were grown five miles from the facility on Ford property. Full coverage of the roofing material was achieved in the summer of 2003. A commercial grade irrigation system was installed, and for the initial 2003 growing season, it was run 2-3 times per week.
In the summer of 2004, it was only run 2-3 times per month, and after that, the living roof relied on rainfall alone to survive. Ford inspects the Dearborn Truck Plant green roof three times per growing season, and each spring applies a slow-release fertilizer. Those in charge of the green roof say that it has had a total absence of weeds requiring no weed removal effort or expense. The green roof has also protected the underlying roof material for two decades with no aging deterioration. The roof won a 2004 Guinness World Record for the "Largest Living Roof" and can be seen on the Ford Factory Tour. The Dearborn truck plant caught fire in 2016, thankfully no injuries resulted from the blaze.
Subscribe to Ford Authority for around-the-clock Ford news coverage.
Source: Living Architecture Monitor