Last week we talked about a stolen 1991 Ford Mustang 5.0 that went missing when it was only two years old in 1993. The car was recovered recently after having sat in a barn in rural Missouri for nearly 30 years. We wondered, at the time, how exactly the car came to be found after all those decades and what condition it was in.
More details on the car have surfaced from a news report at Fox 4 KC along with what appear to be shots of the actual car sitting in extremely poor shape in a field. The farm where the barn the car was stored in resides was sold, and when the new owners took over, they found the car. The new owner of the farm brought the vehicle to the highway patrol to have it looked at, and that's when the authorities realized the white 1991 Ford Mustang 5.0 had been stolen 26 years ago.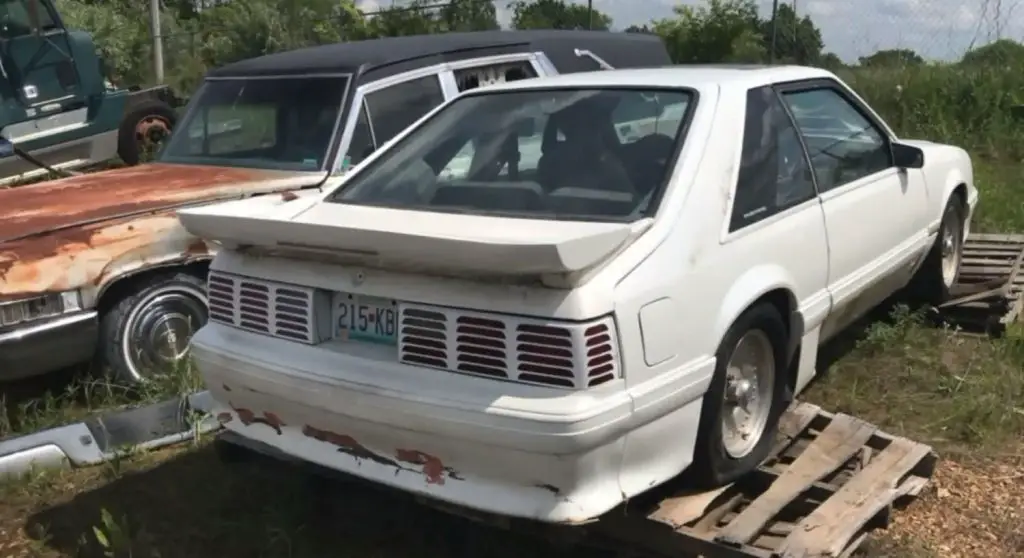 The images of the car show a white 1991 Mustang GT that had some mods with an aftermarket cowl hood, aftermarket wheels, and an aftermarket Saleen-style rear wing. It's not clear if those parts were on the car from the original owner or not. The thief had retagged the 1991 Ford Mustang 5.0 with another VIN and had been driving the vehicle.
The stolen Mustang had received a Missouri Safety Inspection in 2007. Police Cpl. Nate Bradley believes that he knows who stole the vehicle. Bradley also stated that the thief probably thinks he got away with the crime, but the officer says he will catch him. Police have also been unable to track down the former owner of the car who listed it as stolen in 1993. The officer noted that the owner probably didn't want the vehicle back due to its poor condition.
Subscribe to Ford Authority for more Mustang news and around-the-clock Ford news coverage.
Source: Fox4KC