Ford stopped making the massive Excursion in 2005 – 14 years ago now. Even though the Excursion hasn't been made in nearly a decade and a half fans still want them. The gigantic SUV is the longest and heaviest SUV to enter mass production and has a massive fan following. Excursion fans love the SUV so much that some of them are resorting to have Excursions rebuilt rather than buy a different SUV.
Reports indicate that some Excursion fans are paying as much as $100,000 for the gigantic SUV and some folks are shelling out money to make the Excursion even longer with six doors. The massive Excursion was based on the F-250 truck and its peak sales year was 2000 when it moved about 51,000 units. In 2005 the SUV sold 16,283 units. 2005 was the year Ford sent the Excursion to the glue factory.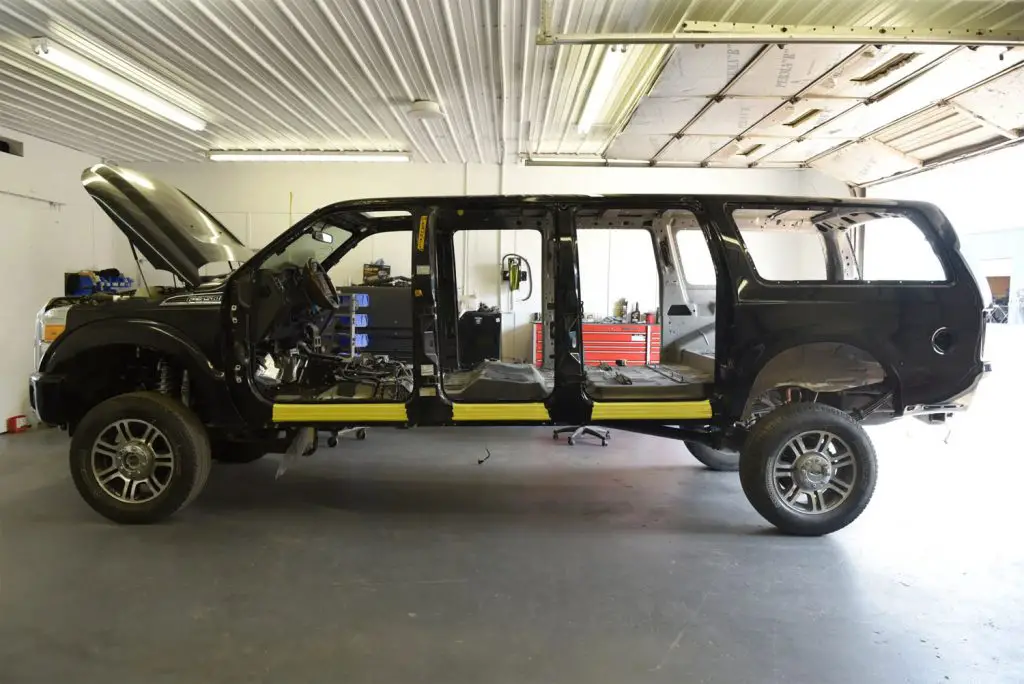 Part of the reason for its demise was poor fuel economy with gas version getting a scant ten mpg. Those with the money and desire to have a new Excursion a decade and a half after they went out of production can get one from a company out of Oklahoma. It will build new Excursions by combining the front and back end of the Excursion to the newer Super Duty chassis.
The company is Custom Autos by Tim in Guthrie, Oklahoma and he is building about 40 Excursions per year. The build of a new Excursion takes two months and costs at least $40,000 if you can find the shop the SuperDuty chassis to work with. If the shops finds the chassis for the customer, the price goes up. Adding in custom electronics and paint drives up the price too.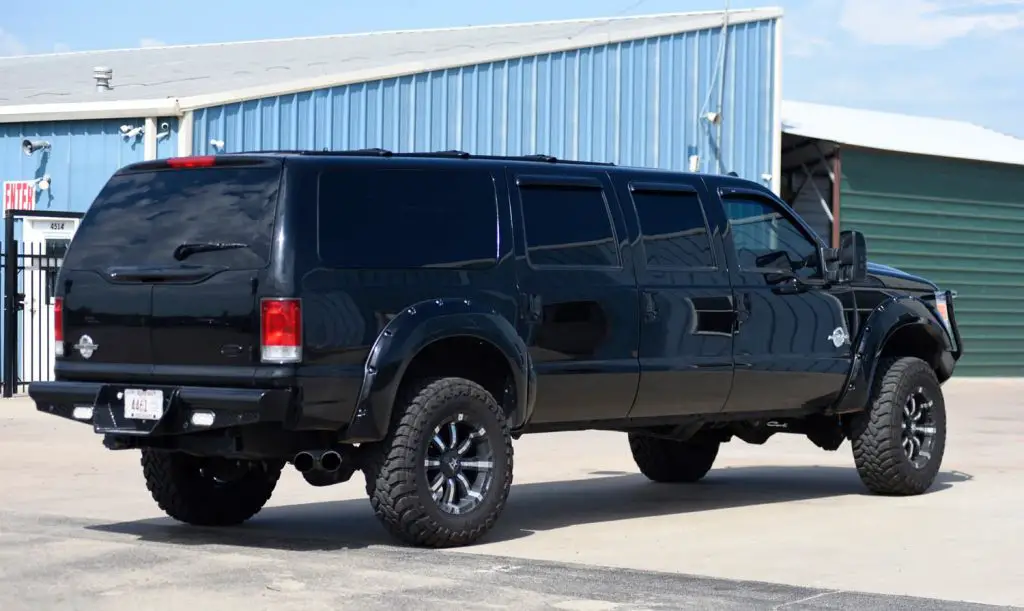 Shop owner Tim Huskey says that most people spend between $50,000 and $100,000 on one of his Expedition builds. The shop will stretch the chassis to make 6-door cabs for those wanting more space. Owners of current Expeditions are having their rides rebuilt at the shop. One man called Steve Simon owned his 2005 Expedition with a 6.0L diesel engine since new, and when it hit 225,000 miles, he sent it to be to overhauled. Simon says he will never sell the ride and he spent $40,000 to have it refurbished.
The challenge for Tim and his shop is that the 2016 Super Duty trucks are running out and the new aluminum F-Series chassis doesn't work. He says he will have to start using F-650 frames in the future. Tim is 99% sure he will be building Excursions for the next five years. Excursions can pull heavy loads, but sometimes the load pulls the Excursion as seen in the video a few years back where an out of control RV sent an Excursion flying off the road.
Subscribe to Ford Authority for around-the-clock Ford news coverage.
Source: The Detroit News