While all the attention is currently riveted towards the 2020 Ford Mustang Shelby GT500, Ford has discreetly updated its Mustang Shelby GT350 for the 2019 model year. Among the changes is a new tire package developed in partnership with Michelin in order to improve the car's dynamics at the track. At least, that's what Ford claims.
Is it just a marketing gimmick, or does it work in the real world? We went to Michigan's M1 track to find out. Turns out there's some clever engineering behind it all. Here's everything we know about the new Shelby GT350 tire package.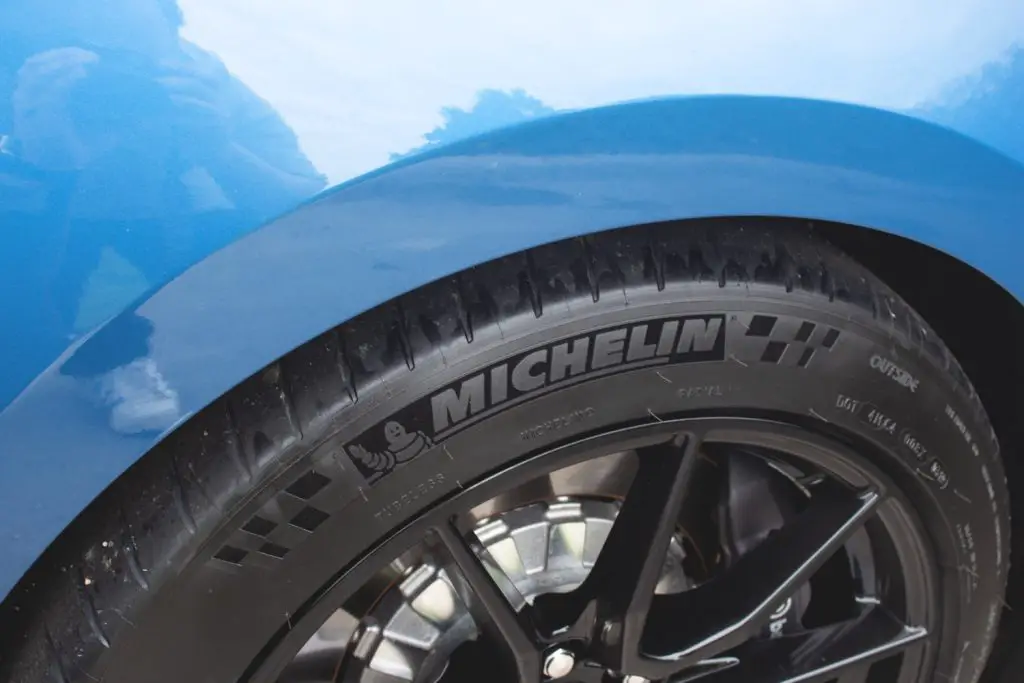 The 2019 Ford Mustang Shelby GT350 gets essentially what any good track-ready sports car wears, a set of Michelin Pilot Sport Cup 2 rubber, arguably the best performance tire setup currently on sale. In case you're wondering, last year's model was wearing Pilot Super Sports.
Now, the new Shelby gets the letters "FP" stamped onto its tires. That's for Ford Performance. And they're exclusive to this car.
Out of the box, Sport Cup 2 tires are significantly stickier than Super Sports, but Michelin claims it's worked closely with Ford, mixing and matching the right tire compound and tread pattern for the car. The on-site tire experts didn't want to tell us what these compounds were, but we're told it's an in-house recipe. The changes caused by the tire are so significant, that Ford had to alter the Mustang GT350's suspension setup and aerodynamics to accommodate the increased grip.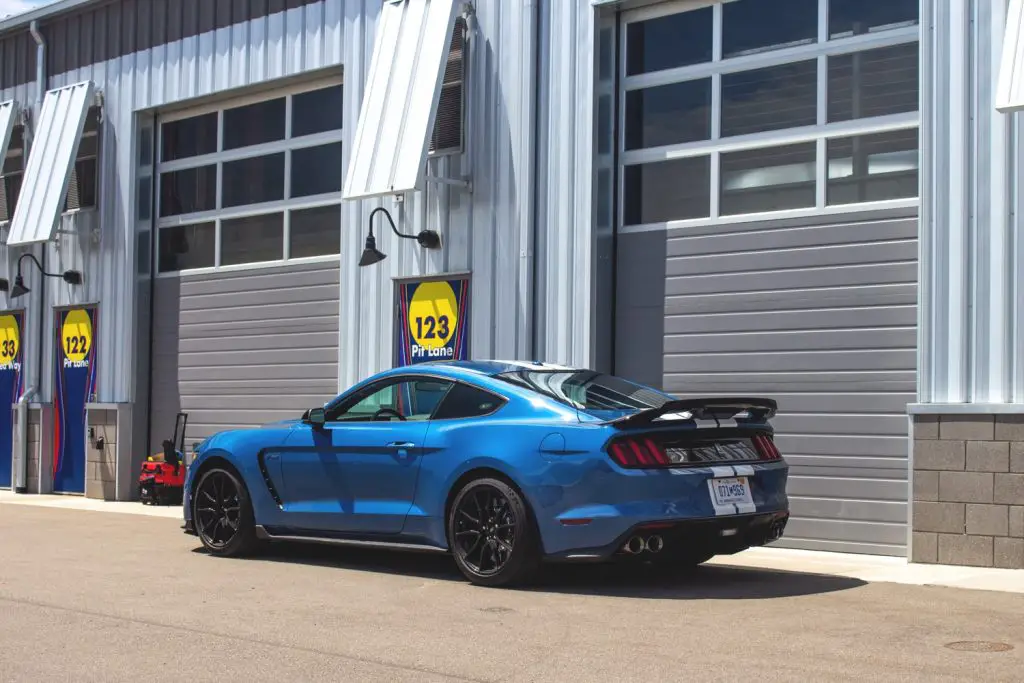 The interesting thing about the new Shelby GT350 tire package is how the tread is split right down the middle, with a street-adapted pattern on the inside, and a near super slick – and frankly exaggerated – outboard shoulder, which is where most of the car's load sits under hard cornering. We're talking 295/35R-19 up front and 305/35R-19 at the rear, all wrapped around redesigned 19-inch aluminum wheels.
We tried them at the track, and while they do require a few laps to properly warm up, there's immense grip out the rear, which allowed us to step on the throttle quicker upon corner exit. It works, there's no doubt about it. But from where we're sitting, we don't see the technical distinction between a standard Sport Cup 2 tire and this FP model. Michelin experts didn't seem to have an answer for us neither, simply telling us it was conceived specifically for the 2019 Mustang Shelby GT350. Hence, we'd be willing to bet that you can be just as quick at the track on a set of regular Pilot Sport Cub 2s without the magic "FP" lettering.
Subscribe to Ford Authority for more Mustang news and ongoing Ford news coverage.