One of the biggest challenges for the elderly who can no longer drive or those without access to a car of their own is to get to their medical appointments. Some states offer taxi services for those on state healthcare, like Medicaid, but a lot of people have to rely on others to take them to appointments. Ford has a new service that has expanded nationally called Ford GoRide Health.
Ford GoRide Health is a non-emergency medical transport service that is launching in Toledo, Ohio. Ford says that by the end of the year it will launch GoRide Health in Cincinnati, Cleveland, and Columbus. Later this year Ford GoRide Health will launch in other states including North Carolina, Lousiana, Texas, and California.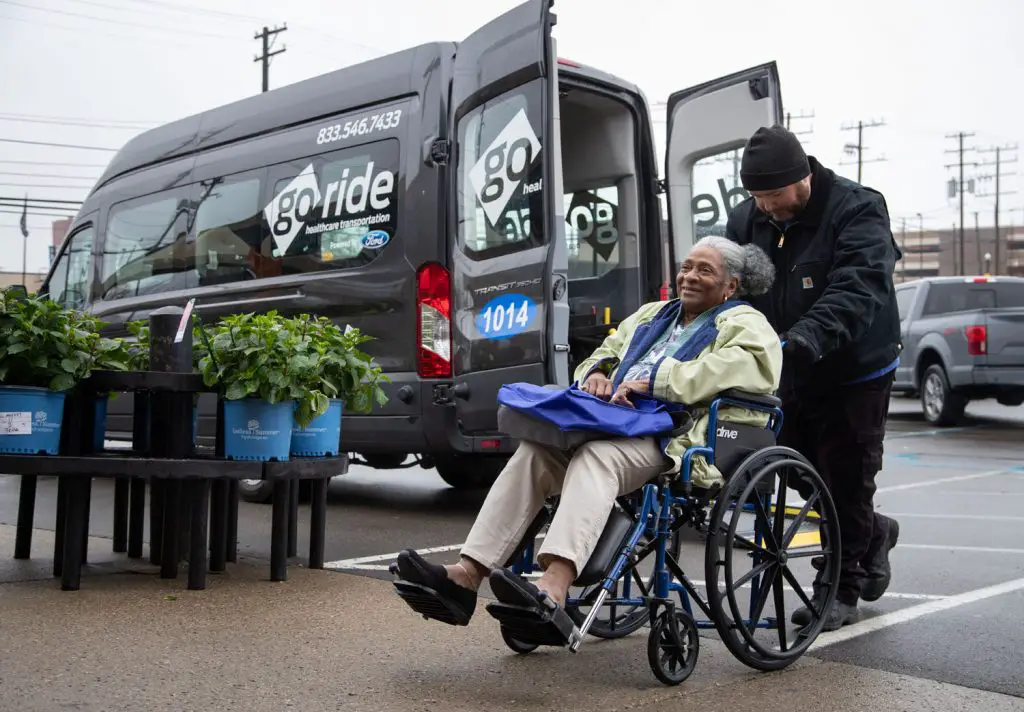 The service plans to deliver thousands of rides per day in the cities that will be open by the end of the year. GoRide Health has built up a reputation for timeliness with a 95 percent on-time rate through the first quarter of 2019. Ford GoRide Health provides services to managed health organizations, and its high on-time rate has grabbed their attention. GoRide Health is also expanding to assist city transit agencies with the first being the Greater Dayton Regional Transit Authority in Ohio.
Ford says that all of its drivers are HIPAA compliant and professionally trained to assist passengers safely. Presumably, that means to assist them in and out of the van even if they use special equipment or have special needs. Ford GoRide Health uses proprietary dynamic routing technology to dispatch and pool rides to achieve its high on-time rate and has average wait times of 10-20 minutes. Ford offers no details on when exactly in 2020 the service will expand to the other states; there is also no mention of the cost associated with the service. The vehicles used in the service appear to be Ford Transit Passenger vans, which had $3,000 discounts recently.
Subscribe to Ford Authority for more Ford Transit news and around-the-clock Ford news coverage.