Tragedy struck at the Ford Romeo Engine Plant this week when a subcontractor working at the factory was electrocuted when he came into contact with a live wire at the site. Police were called to the Romeo Engine Plant about 2:20 pm by security officers who reported an explosion at the facility. Responders note that one person was transported the hospital for treatment of injuries.
The extent and nature of the injuries to the victim are unknown at this time. The police noted that no evidence of an explosion was found. Battalion Chief Jim Vowel of the Bruce Township Fire Department said that firefighters were told there was an electrical short circuit that that was isolated to one area of the plant that caused the injuries to the victim.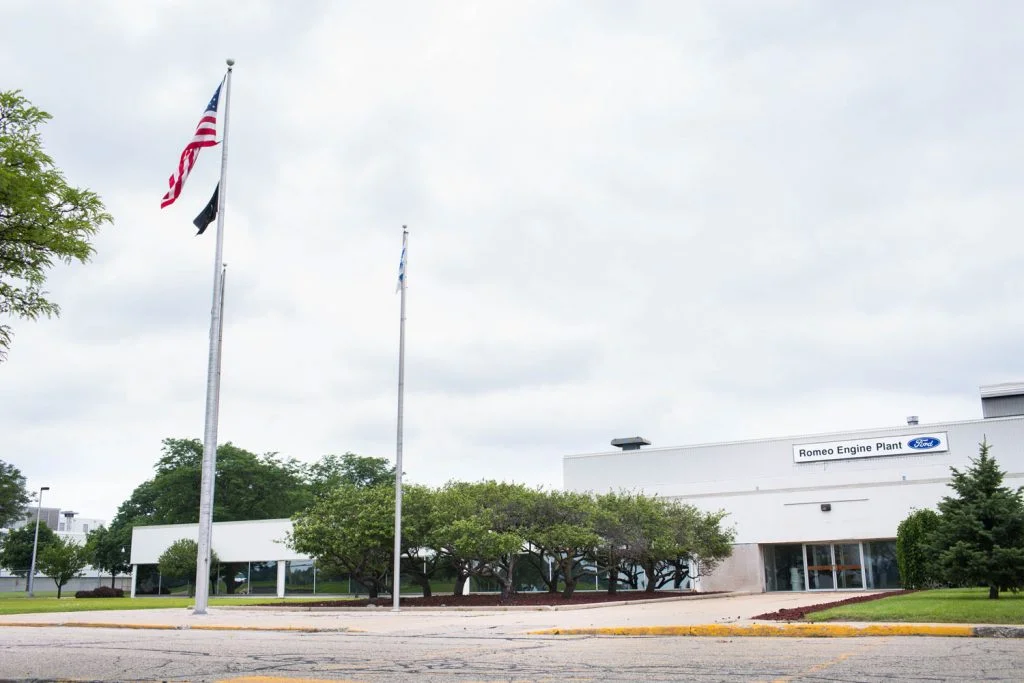 Vowel notes that the incident was more of a medical situation. The accident did temporarily interrupt power to the plant according to officials. Ford Motor Company has made no official comment on the electrocution at this time. The condition of the person injured in the incident is unknown.
The Ford Romeo Engine Plant produces engines for several different Ford vehicles. The facility builds engines for the Ford Super Duty, E-Series, Ford Mustang Shelby GT 350, and Ford Mustang Shelby GT350R. The engine plant is a large facility that has been in operation since 1973. Ford invested $150 million into the Ford Romeo Engine Plant in 2017 and created 130 jobs at the facility.
The factory investment and new jobs were to get ready for producing engine components for the 2019 Ford Ranger and the coming 2020 Ford Bronco. It was confirmed recently that the 2020 Ford Bronco would have a hybrid model. That confirmation came from CEO Jim Hackett during an earnings call.
Subscribe to Ford Authority for more Mustang news and around-the-clock Ford news coverage.
Source: Macomb Daily