Ford has been showing off some of the tech it is taking from its automotive side and wrapping into other products over the last few months with the fancy noise-cancelling dog kennel and the self-braking shopping cart. Ford is back with a new device you wouldn't think of, an automaker building that is helping save Ford Spain workers serious time and effort each day. The product is a self-driving robot dubbed "Survival."
Ford Spain says that Survival frees up to 40 employee hours each day and allows the workers at the plant to focus on more complex tasks. Ford Spain says that while fully autonomous Ford vehicles are still years away, Survival shows what's possible. The bot was developed by Ford engineers and is the first of its kind to be used in Ford European facilities.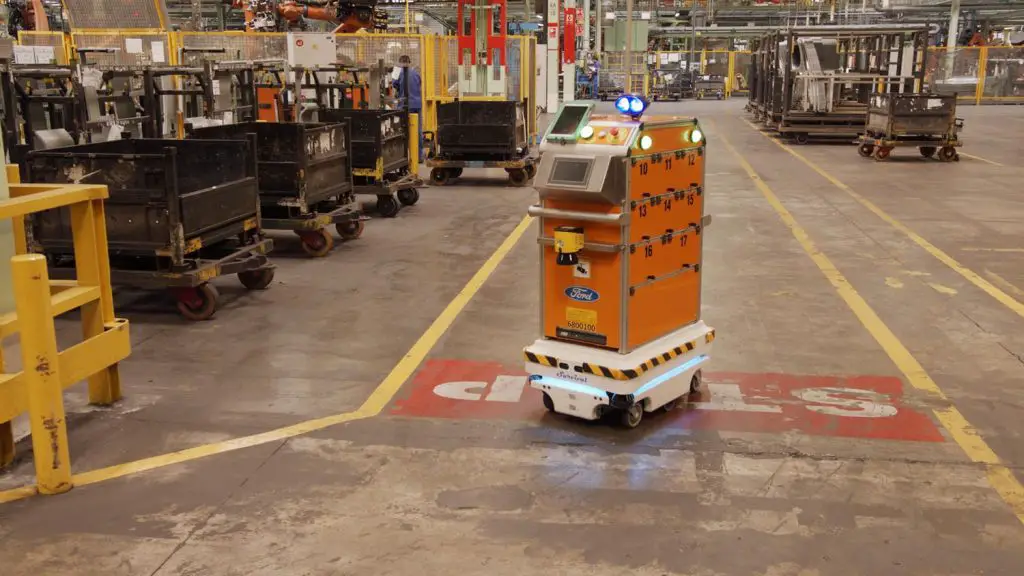 The robot was programmed to learn the entire plant floor, and combining that programming with sensors means that Survival doesn't need external guides to navigate the facility. While at first workers stopped and stared at Survival as it went by, the bot is now part of the team and people get on with their day letting the bot work.
Survival's job is to deliver spare parts and welding material to different stations around the plant. Its efforts are a key part of keeping Ford Spain Kuga, Mondeo, and S-MAX production going. Ford Spain is clear that the robot doesn't replace employees and the task it does was time-consuming and relatively mundane.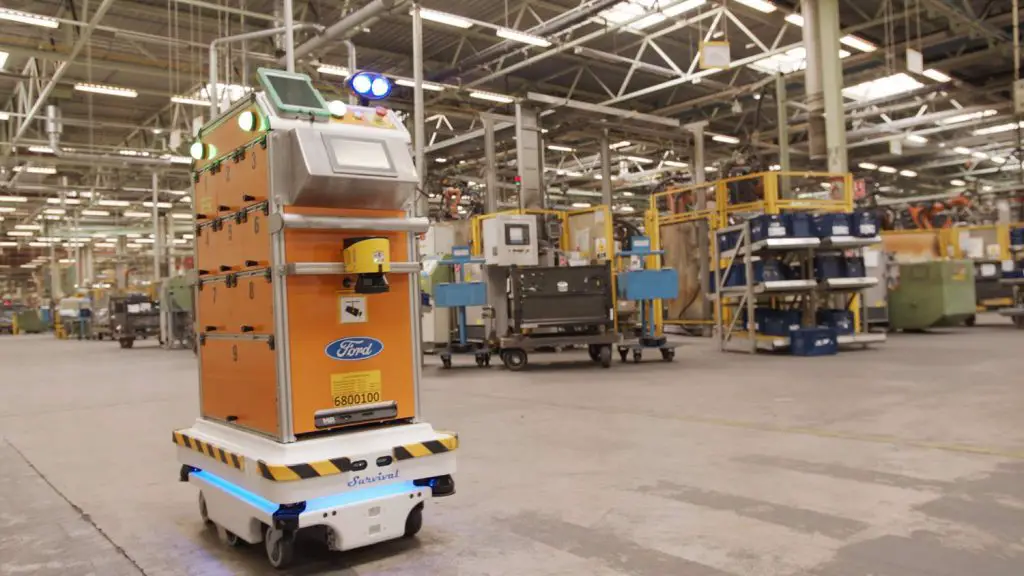 The robot has an automated shelf with 17 slots that hold materials of different weights and sizes. Workers only have access to materials assigned to them with the opening and closing of slots handled automatically. Survival has been on trial for nearly a year at the facility and performed flawlessly so far. The bot uses LiDAR technology that is used in Ford autonomous vehicles.
Subscribe to Ford Authority for around-the-clock Ford news coverage.