A former Ford plant site in St. Paul, Minnesota called Twin Cities Assembly Plant has been under consideration for redevelopment. The Ford plant stopped operating more than a decade ago, but quick development for the location was ruled out when soil testing found heavy metals, including lead, and other volatile organic compounds at the site.
Ford began cleanup at the site in 2013, and that cleanup continued until January 2019 with about 440,000 cubic yards of contaminated soil removed from the plant grounds. With cleanup complete, the Minnesota Pollution Control Agency (MPCA) has determined that the site of the former Ford plant is now clean enough for redevelopment.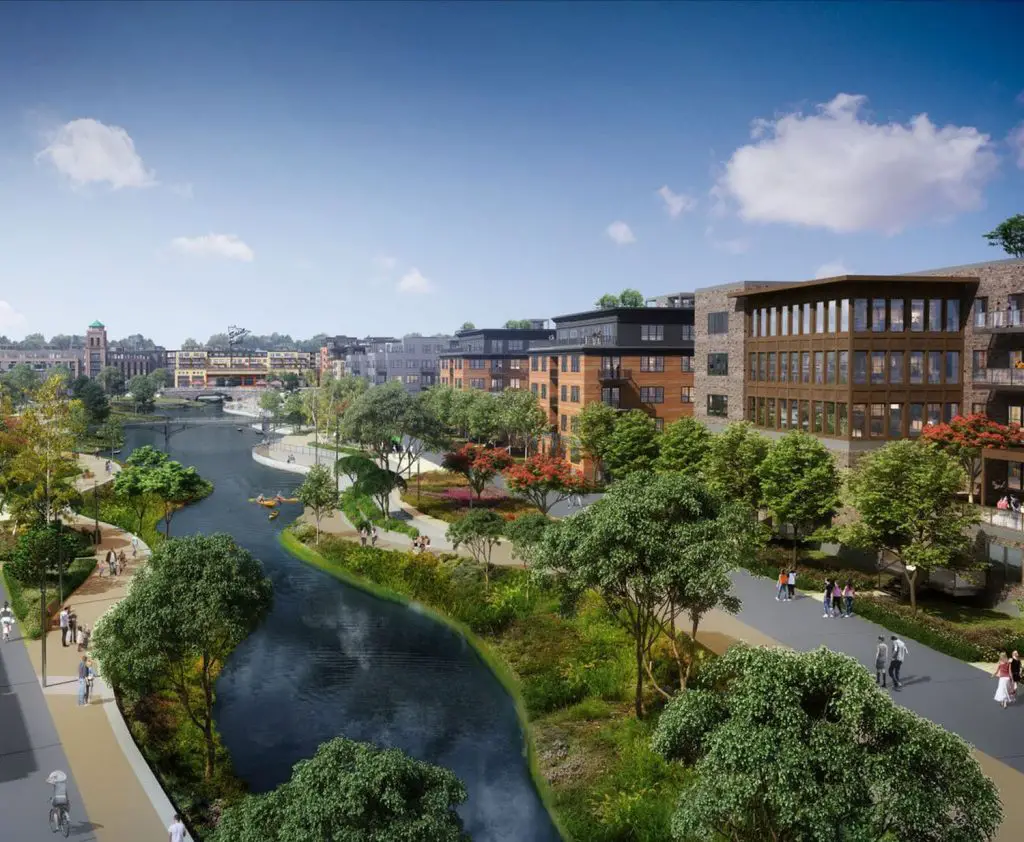 The MPCA sent a letter to Ford on May 15 to let the automaker know that its 122-acre parcel in Highland Park has been issued a certificate of completion meaning the over half decade cleanup process is complete. The automaker had chosen a company called Ryan Companies as master developer for the former Ford plant site.
Ryan Companies held months of community meetings, and last fall proposed a new mixed-use urban village for the site that would include 3,800 units of new housing with 760 units of affordable housing along with commercial and retail space within 40 new city blocks of space on the former plant grounds. The St. Paul City Council has approved amendments to the master zoning plan for the area that will allow 35 single-family houses to be built along Mississippi River Blvd.
Still on the to-do list for the former Ford plant site is to have the city conduct a comprehensive review of the site called an Alternative Urban Areawide Review expected to be completed by the end of the summer. The City Council will also decide how much the city of St. Paul is willing to contribute to the redevelopment plan.
Ryan Companies has requested $107 million in public financing to help cover the cost of infrastructure and affordable housing. The former Ford plant does have two smaller parcels that aren't included in the development and haven't been issued a certificate of completion. Ford is currently working on clean up of another former plant in New Jersey that will cost $21 million.
Subscribe to Ford Authority for around-the-clock Ford news coverage.
Source: Star Tribune