We are very excited about the 2020 Ford Mustang Shelby GT500. The 2020 GT500 still has some mysteries, namely how much power the hand-built 5.2-liter aluminum-alloy V8 engine topped with a 2.65-liter roots-type supercharger makes. All Ford has said so far is over 700 horsepower.
Of the 2020 GT500 cars that have been spied in the wild our favorite color by far is the Grabber Lime that we have seen in images and on video. A YouTube channel that goes by StangMode was at the Ford proving grounds in Pontiac, Michigan to test drive the GT350 and sitting in the parking lot was a sexy Grabber Lime 2020 GT500. We have no idea if this is the same car we have seen a few times, we certainly wouldn't blame Ford for painting multiple 2020 GT500 prototypes in this hue.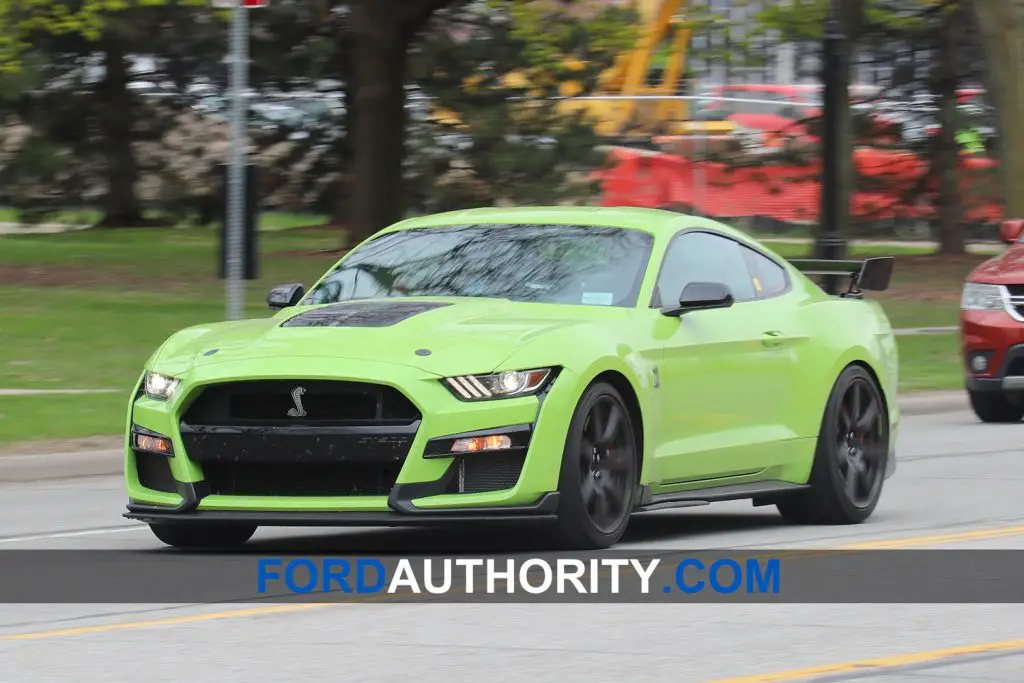 One of the things that we have tried to figure out each time we've seen a Grabber Lime 2020 GT500 is if it is sporting the Carbon Fiber Track Pack option. The video does call out that the hood vent isn't carbon fiber; it's a plastic material. However, the video does say that the car is, in fact, the Carbon Fiber Track Pack with the carbon fiber wheels and rear spoiler.
At roughly the 4 minutes and 41 second mark in the video, we get a closeup look at the carbon fiber wheels. Keep watching for another minute or so and catch a glimpse under the hood of the 2020 GT500 and its supercharged V8 engine. One tidbit that jumps out under the hood of the 2020 GT500 is that Ford finally gave the car a hydraulic piston system to hold up the hood, no more prop rod. Ditching the prop rod is a mod that lots of guys who frequent car shows with their Mustangs make.
Subscribe to Ford Authority for more Shelby GT500 news, Mustang news and around-the-clock Ford news coverage.
Source: HotCars