Earlier today a video of the Hennessey VelociRaptor Ranger in a drag race against a stock 2019 Ford F-150 Raptor truck surfaced. The VelociRaptor Ranger put a whoppin' on the stock F-150 Raptor despite giving up 100 horsepower. The results of that drag race naturally led many to wonder just how much power the VelociRaptor Ranger makes.
Hennessey claims that its VelociRaptor Ranger makes 350 horsepower and 385 pound-feet of torque. A stock 2019 Ford Ranger makes 270 horsepower and 310 pound-feet of torque. Enthusiasts don't want to know how much horsepower a vehicle makes at the crank what they want to know is how much power does the vehicle make at the wheels.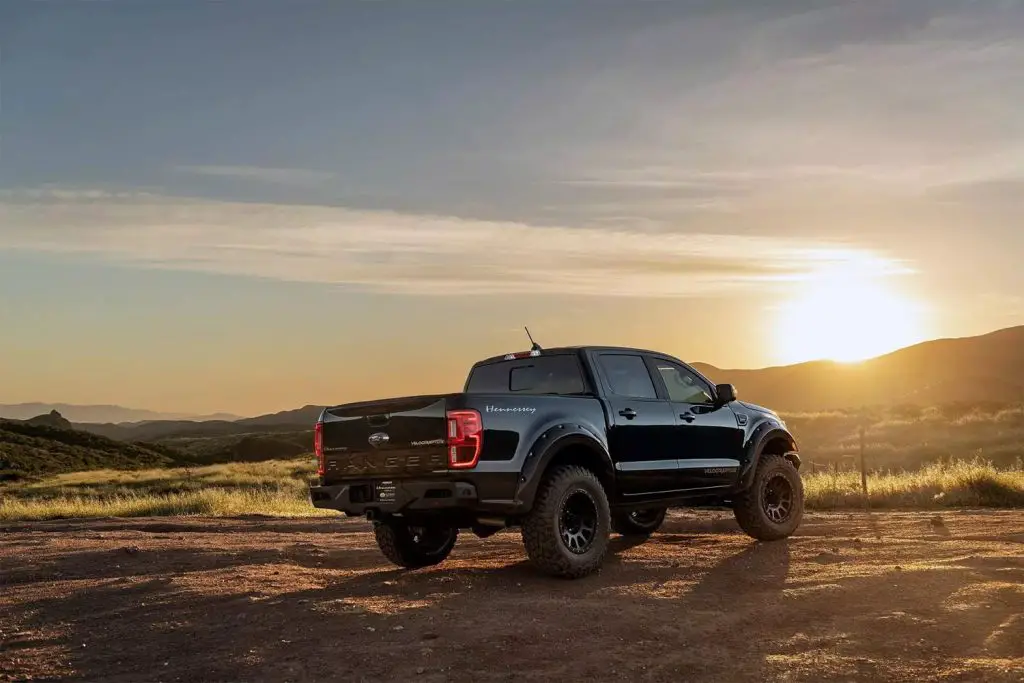 Hennessey took the VelociRaptor Ranger and strapped the truck to a chassis dynamometer to see how much power the truck makes at the rear wheels and tune it for ideal performance. The tuner found that the 2019 VelicoRaptor Ranger put down 306 horsepower and 374 pound-feet of torque to the rear wheels.
While Hennessey was able to coax good power and torque out of the Ranger the exhaust note is lacking. Unfortunately, there isn't much to be done about the sound that comes out of the turbo four-cylinder engine. All Ford EcoBoost cars have similar issues with the lack of V8 rumble. In the Ford Raptor, Hennessey will remove the hi-output 3.5-liter EcoBoost V6 and plug in a supercharged V8.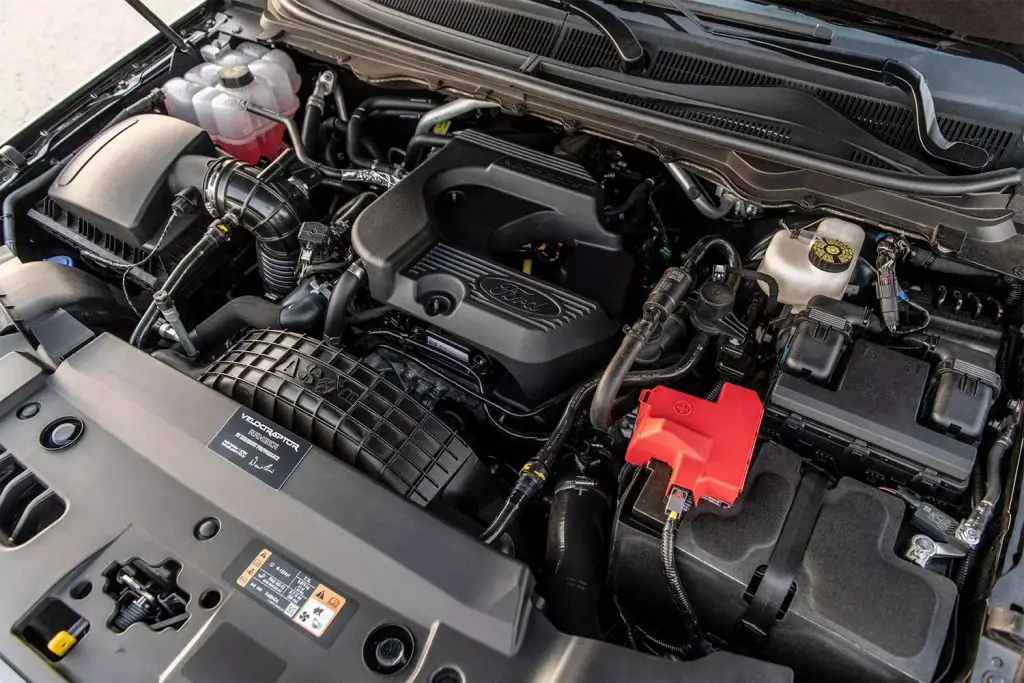 Hennessey didn't race the stock 2019 Ford Ranger against the stock 2019 F-150 Raptor, or if it did the video hasn't been shared. Since the F-150 with the EcoBoost shredded the 2019 Ranger in a drag race, the assumption is that it would be an even worse beatdown in a stock drag race with the F-150 Raptor. You can see that stock Ranger versus stock F-150 EcoBoost drag race here.
Subscribe to Ford Authority for more Hennessey news and around-the-clock Ford news coverage.