Ford introduced the new 2.3L High Performance Package for the 2020 Mustang EcoBoost at the 2019 New York International Auto Show last month. The new package, which replaces the EcoBoost Performance Package, includes various powertrain and handling upgrades. We've already discussed the high-performance brakes that are included as part of the package, but we left out one particular detail: the Mustang 2.3L High Performance Package will come with trick brake coolers.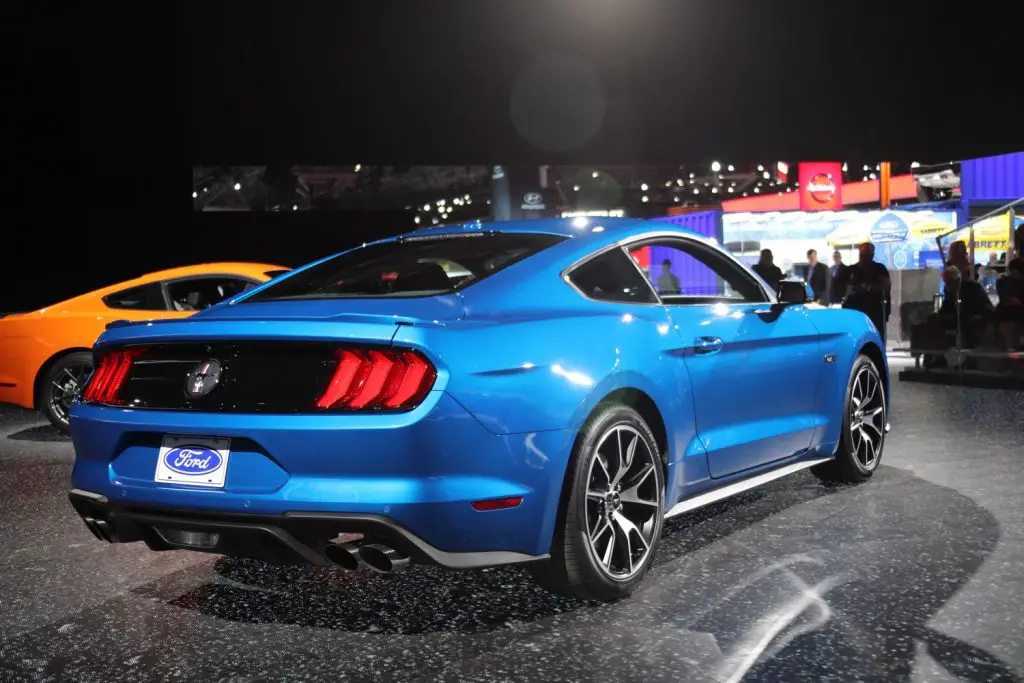 When developing the 2.3L High Performance Package, Ford didn't forget about slowing the car down. Improved stopping power and fade resistance were a priority, and the Mustang 2.3L High Performance Package adds larger four-piston fixed calipers with 13.9-inch front rotors directly from the Mustang GT. Big brakes are great, but big brakes that stay cool are even better. That's why the package features unique cooling ramps mounted underneath the car. The feature is taken from the Mustang GT Performance Pack.
Ford mentioned the brake cooling apparatus very briefly, so we asked Mustang Performance Chief Engineer, Carl Widmann, to explain exactly how they work.
"It's bottom like a reverse NACA. In essence we pull [air in] off the bottom [of the splitter]", Widmann told us, prompting us to ask if that causes any issues with front end lift.
"It actually is more effective than [traditional] brake ducts for [preventing] front end lift," Widmann said. "It sucks air in off the bottom and doesn't effect lift that much for the amount of air that you get to the brakes."
When Widmann uses the term NACA, he's referring to a NACA duct, which is essentially a way of directing airflow into a car for a number of applications, including cooling. The name comes from the National Advisory Committee for Aeronautics (NACA). Looking at technology, especially aerodynamic-related features, from airplanes has helped racecars and street cars improve their performance for decades.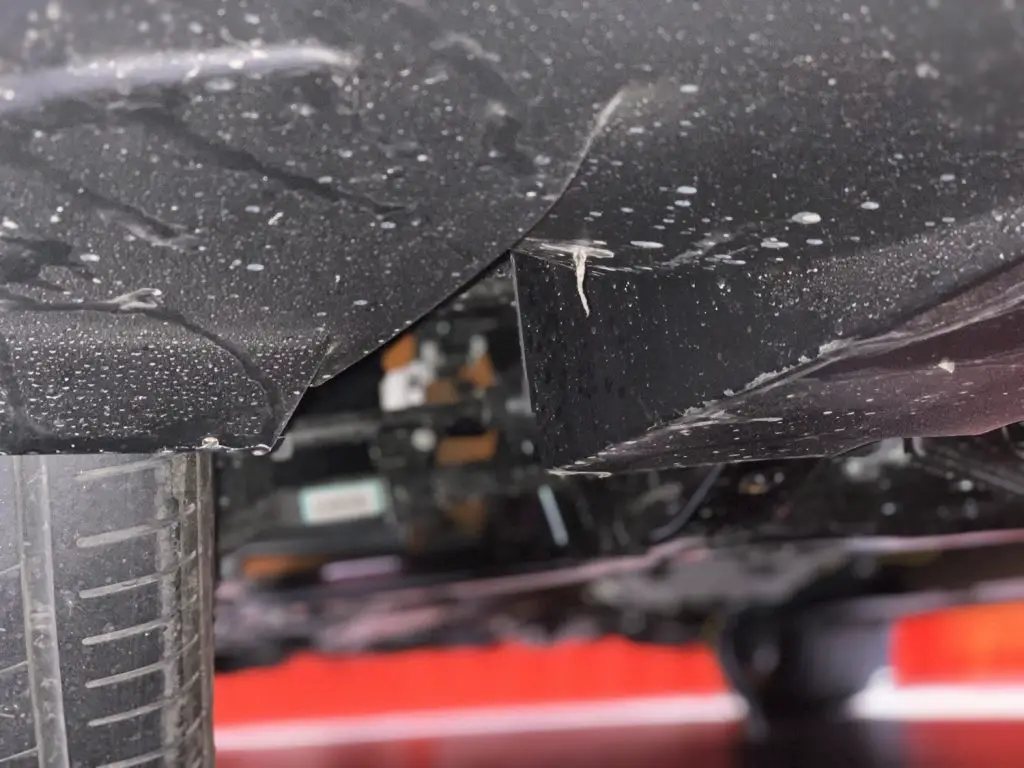 The bottom line: NACA ducts on the Mustang 2.3L High Performance Package and the Mustang GT with the Performance Pack cool the brakes during spirited driving on and off the track, resulting in higher resistance to brake fade when compared to vehicles without the cooling kit.
Subscribe to Ford Authority for more Mustang news and around-the-clock Ford news coverage.