Team Penske's Joey Logano came up just short in Sunday's Coca-Cola 600 from Charlotte Motor Speedway, losing to Martin Truex Jr. after a late race restart that saw them engage in a thrilling duel for the lead.
That final restart came on Lap 396 of 400. Truex and Logano lined up alongside each other in the second row, with David Ragan and Ryan Newman leading the field to green after Ragan elected to stay out on old tires and Ryan Newman's crew brought him for two tires only. When the green came back out, though, neither Ragan nor Newman could keep pace with Truex's Toyota or Logano's Ford.
When Logano and Truex got out front, it became clear that Truex had the car to win, while Logano was merely hanging onto his rear bumper.
"That was just incredible — what a race!" Truex said following the Memorial Day race, which saw ever NASCAR driver in the field pay tribute to a US veteran killed in combat. "This is for everybody who gave their life so we could be here doing this tonight."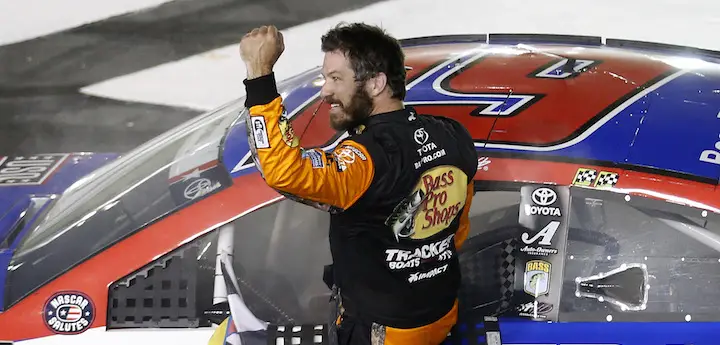 Truex didn't look set up for the victory after he hit the wall early on when blew a right front tire. He pitted for repairs and worked his way up the order following the restart on Lap 79, crossing the finish line in ninth for Stage 1 on Lap 100.
"What a hell of a team — we never gave up on it," Truex added. "I thought we were done. We blew a tire and hit the wall. We never gave up on it. Just kept fighting, just kept fighting. What a race there at the end. That was pretty wild."
Click here for full results from the 2019 Coca-Cola 600 from Charlotte.