There are a lot of reasons why someone buys a Mustang with the EcoBoost engine. Maybe they are trying to fit a payment into a budget. Maybe they are an enthusiast who is buying a car to run a specific class in autocross. Perhaps they commute a lot and a V8 slurps too much fuel for their needs. Whatever the reason you'll never make an EcoBoost-powered Mustang sound like a throbbing 5.0-liter V8 engine, but you can make an EcoBoost sound better.
There are plenty of exhaust options on the aftermarket for the Mustang EcoBoost owner when it comes time to increase the decibels pouring out of the turbo flavor of the S550 Mustang. Not long ago we talked about the Flowmaster Outlaw Mustang EcoBoost exhaust system and offered up a video that showed what the ride sounds like. Another big name in aftermarket exhaust systems for any Mustang is Roush.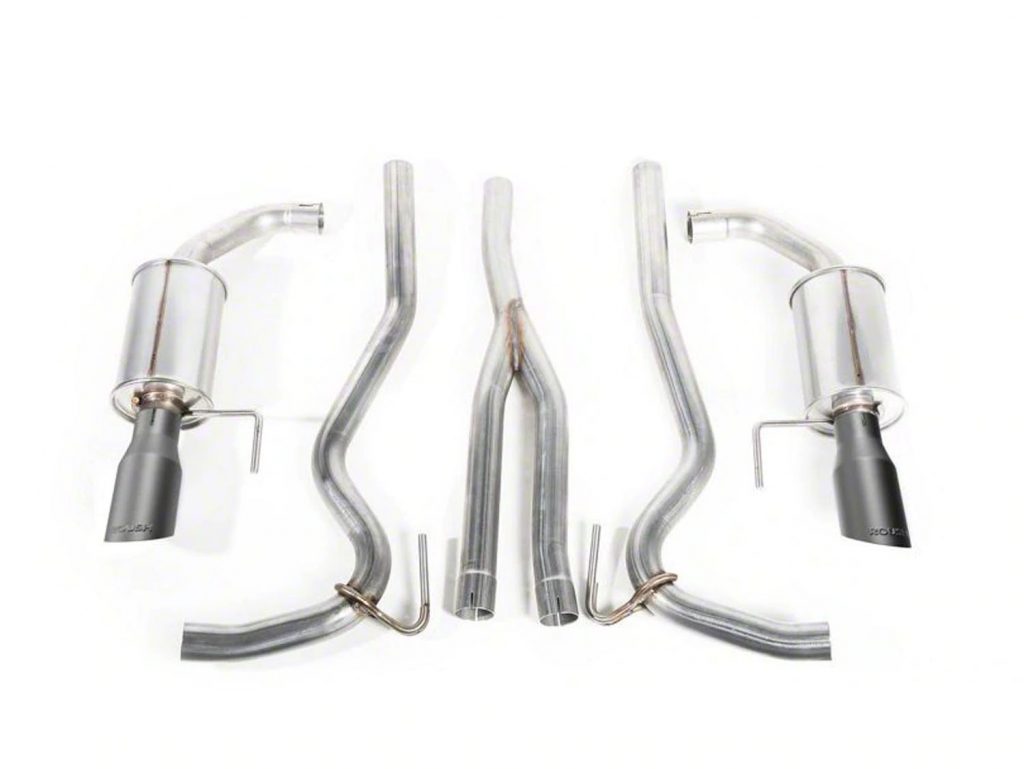 Roush has a cat-back exhaust system with black tips for Mustang EcoBoost owners. You can buy the Mustang EcoBoost Roush exhaust system from several vendors online, but the video here was put together by American Muscle. The Mustang EcoBoost Roush exhaust system will fit 2015 through 2019 Mustang EcoBoost cars without active exhaust. It's not a cheap kit with a retail price of $1,149.99.
For the money, buyers are getting an exhaust that promises unrestricted airflow for better breathability, an integrated Y-Pipe for increased flow, and mandrel bent piping for consistent flow. The entire system is made in the USA and carries with it a 3-year or 36,000-mile warranty. Roush promises that no welding is required for installation and the exhaust uses the factory hangers. An included step-by-step guide should make it easy enough to hook this Mustang EcoBoost Roush exhaust up in your driveway or garage.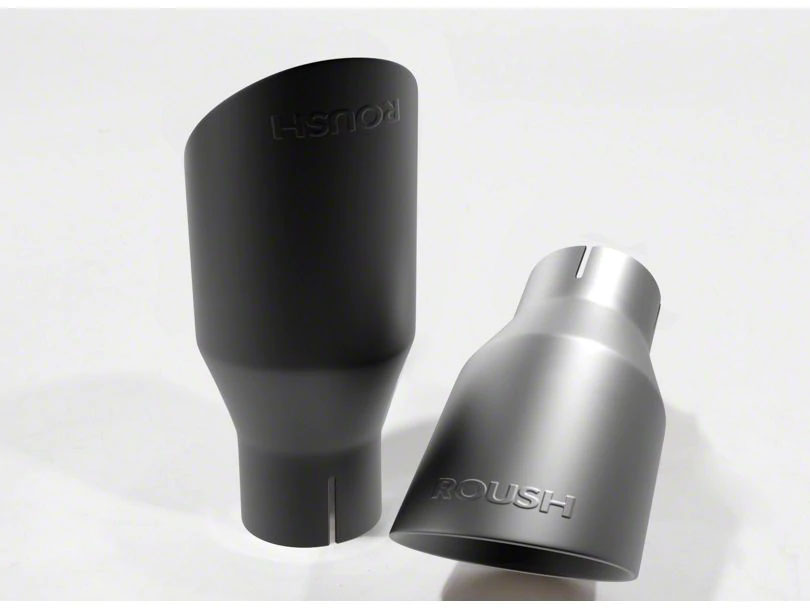 Subscribe to Ford Authority for more Mustang news and around-the-clock Ford news coverage.