Saturday's 2019 NASCAR All-Star race from Charlotte Motor Speedway was looking good for Ford drivers.
Stewart-Haas Racing's Kevin Harvick won Stage 1 and Stage 2 and led a race-high 33 laps, but it all went wrong for the No. 4 Ford Mustang in the pits. Leaving pit road at the end of Stage 2, Harvick realized he had a loose wheel, forcing him to pit under caution and give up valuable track position.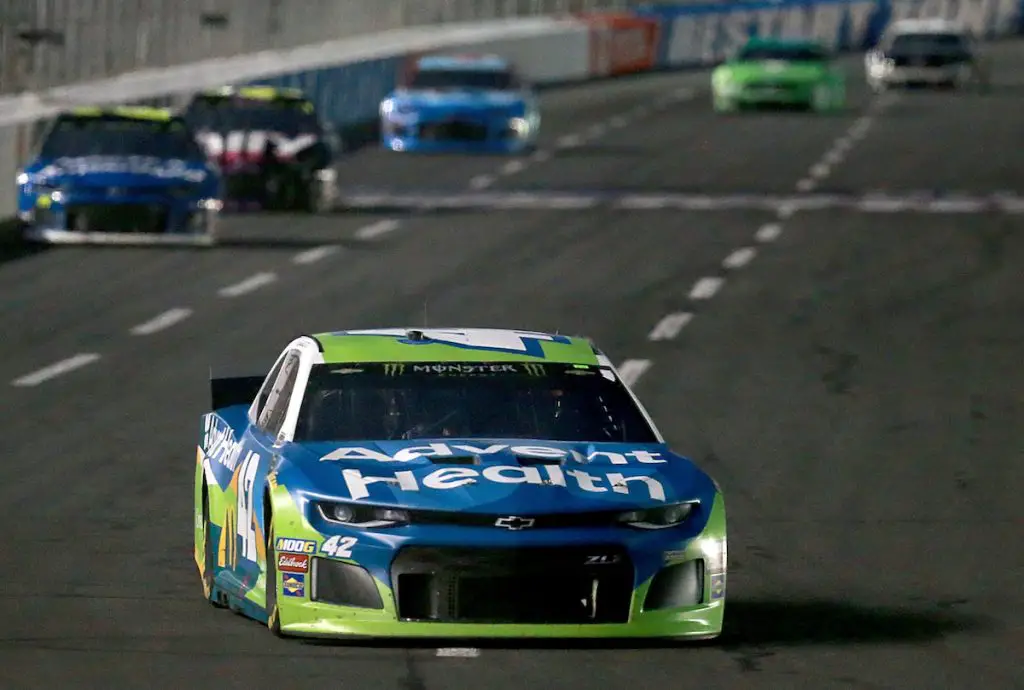 He eventually made his way back to the front, but due to the speed of other front runners like Kyle Larson, Kyle Busch, and Chase Elliott, Harvick was unable to claw his way back into the lead and settled for second. It wasn't without trying, though. Restarting on the second row with just 12 laps to go, Harvick gave Larson a huge push in an attempt to follow the No. 42 Chevrolet into the lead and challenge for a pass, but he was unable to get close enough.
"Once they get single file, as soon as they drive in your lane, they push up [into] the groove, so you've got to go where they aren't. Larson (who won the race) was fast enough to run the bottom, and that's where I needed to run to really make time," Harvick explained post-race.
Larson eventually won the race, becoming only the second driver in NASCAR history to win the Monster Energy Open qualifier race and the All-Star race on the same weekend. Also making headlines were Ryan Newman and Clint Bowyer, who clashed on track before Bowyer charged at Newman's car in the pits and delivered a fury of punches to the No. 6 Ford driver's helmet. No penalties are expected to be handed out, although both drivers were called into a meeting with NASCAR officials over the matter.
A race recap from the 2019 NASCAR All-Star Race is embedded above and you can click here for full results. NASCAR heads remain in Charlotte this week, with the Coca-Cola 600 scheduled for Sunday, May 26th.