The first generation of the Ford GT hypercar was an incredible beast and one of the things that fans of the car like was that it had a manual transmission. Former F1 champ Niki Lauda felt differently about the 2005 Ford GT according to a story told by Camilo Pardo, the chief designer of the car. Pardo was interviewed by Jay Leno for Jay Leno's Garage.
During the interview, Pardo gave up some very interesting tidbits about the development of the car. One of them was the story about Lauda, who at the time that the Ford GT was in development was the team boss of the Jaguar F1 team. Ford owned Jaguar, and that landed Lauda an invite to meet with the people behind the Ford GT and see the car before it reached production.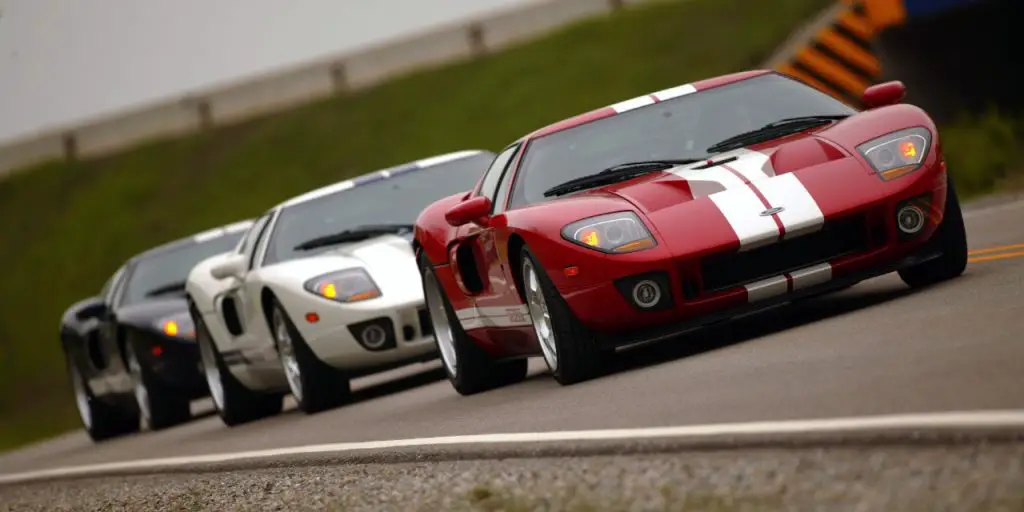 As the story goes, Lauda tried to convince the Ford engineers that they should ditch the manual transmission and use a paddle-shift transmission instead. Lauda reportedly thought the paddle shift was the way of the future, which was correct. The transmission used in the second-gen Ford GT is a paddle shift. In 2005, the paddle shift transmission was common in the cars the Ford GT would be going up against, but the Ford team never considered the idea.
Pardo also noted that Lauda wasn't a fan of the "floating" air intake going so far as to say it looked like "Sh*it." Something interesting that Ford did consider for the 2005 Ford GT was a 6.8-liter V10. The problem with that was the only V10 Ford had in production was a truck motor, and it didn't have enough time to develop a V10 for the 2005 Ford GT.
The car ended up with its 5.4-liter 32-valve V8 engine topped off with an Eaton supercharger making 550 horsepower. The sound of that supercharged V8 is something that the second-gen Ford GT misses. The second-gen Ford GT is much faster than the first-gen cars. We've seen a stock second-gen example hit 213 mph on a runway.
Subscribe to Ford Authority for more Ford GT news and around-the-clock Ford news coverage.
Source: Road & Track