Usually, when we see a big, blue Republic Waste truck, or similar truck from another disposal company, our worst thought is that it might get some nasty trash juice on our car. We now have a new worst fear of trash trucks to consider thanks to this crazy accident in Greensboro, North Carolina.
As the story goes, the driver of the trash truck, a man called Michael Keen, had set the parking brake and climbed out of the truck to move some trash cans closer to the curb so he could empty them. As he was outside of the truck, the parking brake malfunctioned, and the massive trash truck rolled downhill.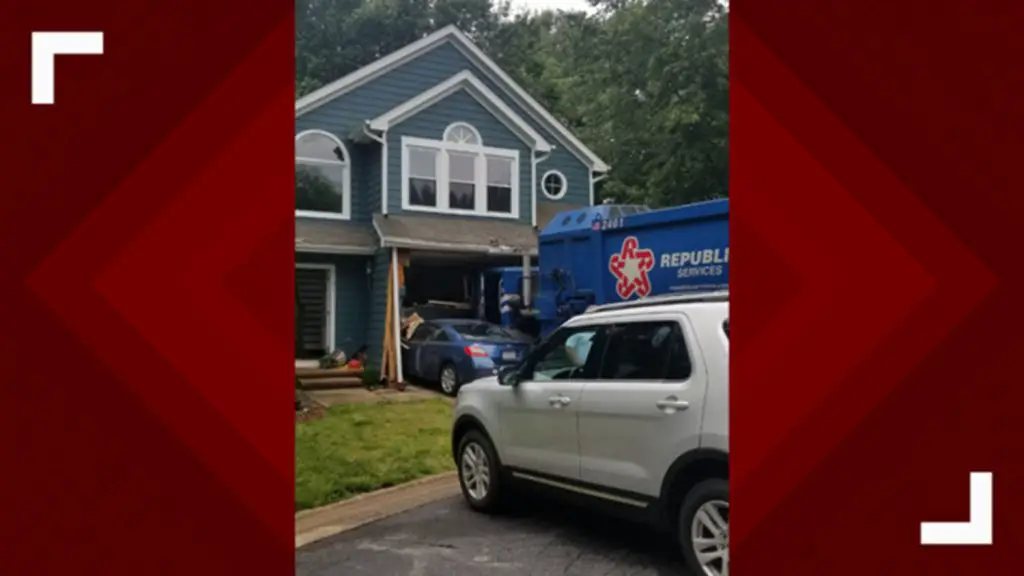 At the bottom of the hill was a home with a 1968 Ford Mustang sitting inside the closed garage. The barrelling trash truck smashed through the garage door and reportedly destroyed the 1968 Mustang inside. Authorities report that no charges have been filed in the accident and that the crash is still under investigation. No injuries were reported in the crash.
Not that it matters when you lose a classic car like a 1968 Mustang, but we have no indication of what condition the car was in before being smashed by a trash truck. Prices are soaring on classic Mustangs, and we have seen some restored 1968 Mustang examples going for well into the $100,000 range. Poor condition examples might only be worth a few thousand dollars.
No matter the condition of the Mustang in this instance, we are sad to see another classic Mustang get destroyed. As scary as this Mustang crash is, it's nothing compared to the guy who got stuck under a semi-trailer and dragged down the road in his Fox-body Mustang. The driver, in that case, walked away from the accident without a scratch.
Subscribe to Ford Authority for more Ford classic news and around-the-clock Ford news coverage.
Source: CBS17