Things rarely go to plan or budget when you restore an old car. Folks always seem to find more problems than expected and making changes along the way runs up the cost. A man called Dave Nicholson knows a thing or two about restorations not going to plan. The man had a couple of old Fords in College that he let go over the years with the last of them being a 1933 Ford.
That car went to a family member who restored it into a show car. Nicholson says that seeing that restored 1933 inspired him to buy an old Ford to have restored for himself. The man found a 1940 Ford to work on that was a one owner car and had been in the same family for 70 years.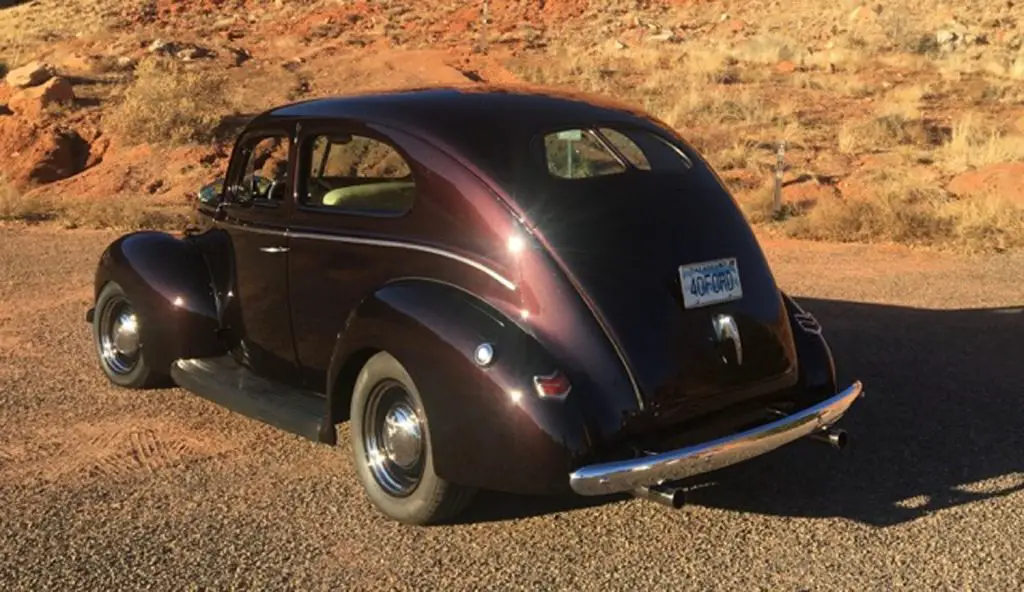 The car had been tweaked over the years with its split windshield replaced with a one-piece unit, a 302 cubic inch V8 was under the hood, a GM tilt steering column had been installed, the car had bucket seats, chrome rims, and had been lowered. The 1940 Ford was taken to a shop in California for work to be done.
The 302 cubic inch V8 was swapped for a 351 Windsor using a Dart block that claims to make 500 horsepower backed with a T-5 manual transmission with a left-side shift. All that power is sent through an 8-inch Ford rear end. The car was coated in Black Cherry paint, and the inside was completely worked over.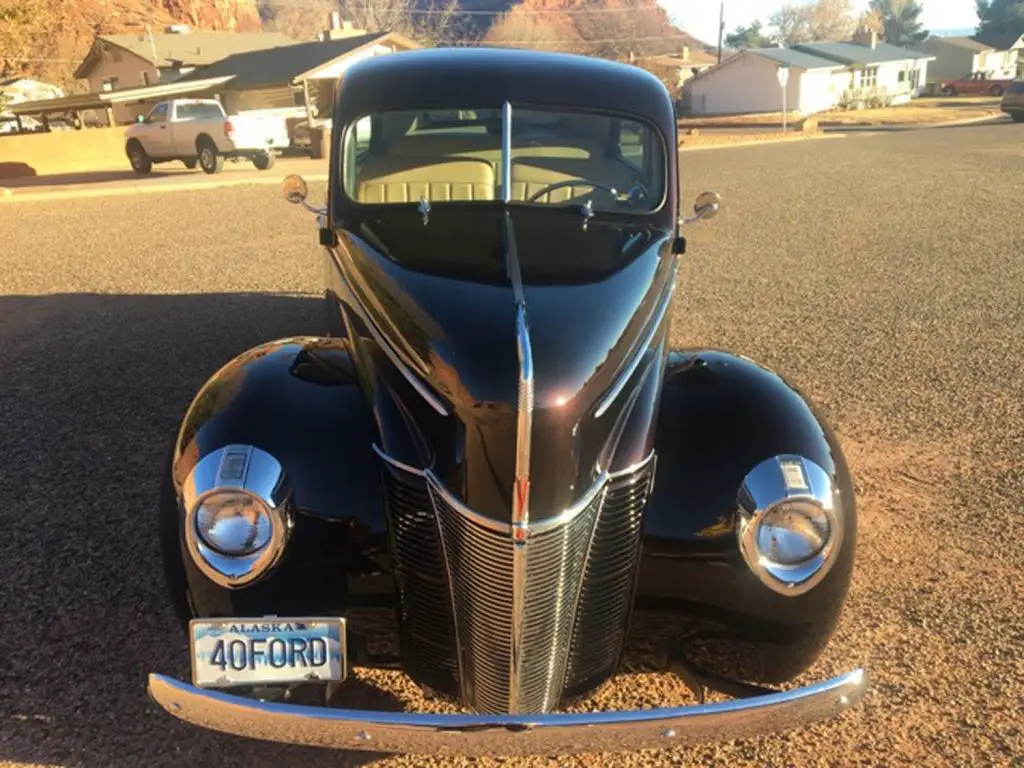 The interior of the 1940 Ford sports a smoothed dash with filled radio and ashtray holes. The original steering wheel and seats are back inside the car. After all the work was done, the car was due to be trailered back home, but a problem with the tow vehicle left Nicholson driving the car home. He says it did fine at highway speeds.
The man's wife drives the car everywhere and says the only bad thing about it is that people want to talk to her about the car when she is in a hurry. The 1940 Ford look very much like the 1941 Ford sedan delivery we talked about last month.
Subscribe to Ford Authority for more Ford classic news and around-the-clock Ford news coverage.
Source: KSL