If you were in high school in the '80s or early '90s, the Mustang you wanted was the 5.0 that came in fastback, notchback, or convertible forms. The cars were cheap at the time, meaning that many kids bought them up and crashed them. The convertibles seemed to be the least popular with many folks because the 5.0 Mustang was sought after for drag strip work. It seems we are more likely to see convertibles than any other body style on the market today, possibly because of the popularity for racing of the other body styles.
The convertibles of the era had horrendous amounts of cowl shake. As a former owner of a convertible Fox body, I can tell you that the car felt like it was going to shake itself apart if you cross a railroad track too fast. If you like the convertible Fox body, GR Auto Gallery has a 1991 Ford Mustang LX 5.0 that has been restored and looks like brand new.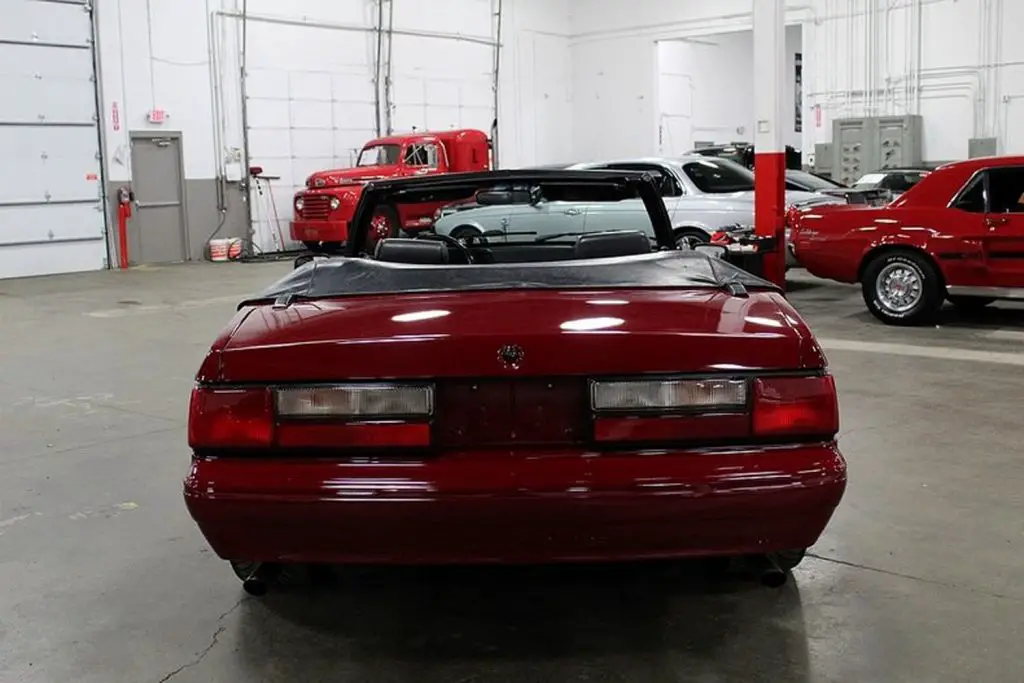 The 5.0-liter V8 engine has 35,096 miles on it according to the listing, and it has a 4-speed automatic transmission. The engine is said to be mildly built. The body is coated in maroon paint and looks very clean. The restoration work on the car was completed in the last six years. Every aspect of it seems like it is in perfect condition from the often broken center console to the door panels and trunk.
Other than the mildly build engine, which no specific details are offered on, the other non-factory item on the car appears to be the Kenwood stereo. The vehicle also comes with the 1991 Ford Mustang LX 5.0 owner's guide. The car rolls on what appear to be glossy black pony wheels. It looks very good with its glossy maroon paint on black leather. The asking price is $23,900. It's worth noting that Hagerty's valuation tools cite a price of $14,800 for Concours grade 1991 Ford Mustang LX 5.0 cars. When the car was brand new in 1991, Autotrader says that the price started at $19,242. The most expensive Fox body ever sold was a 1993 Ford Mustang Cobra R that went for $132,000.
Subscribe to Ford Authority for more Mustang news and around-the-clock Ford news coverage.
Source: GRautogallery