We've seen the 2019 Ford Ranger from just about every angle by now, and we know all about the new mid-size truck from Ford. We know that the highly anticipated 2020 Ford Bronco will roll on the same platform. We've seen the hidden details of the taillights of the truck. We've also talked about the recall on the 2019 Ford Ranger due to a risk of the truck rolling away. One angle we haven't seen the 2019 Ford Ranger is from underneath.
At the New York International Auto Show, a 2019 Ford Ranger was parked on a lift of sorts giving us a look at how the truck was designed on the undercarriage. Even if you are the DIY sort who changes your own oil, this is a view of the Ranger that you can't get unless you have a lift and get the truck up into the air.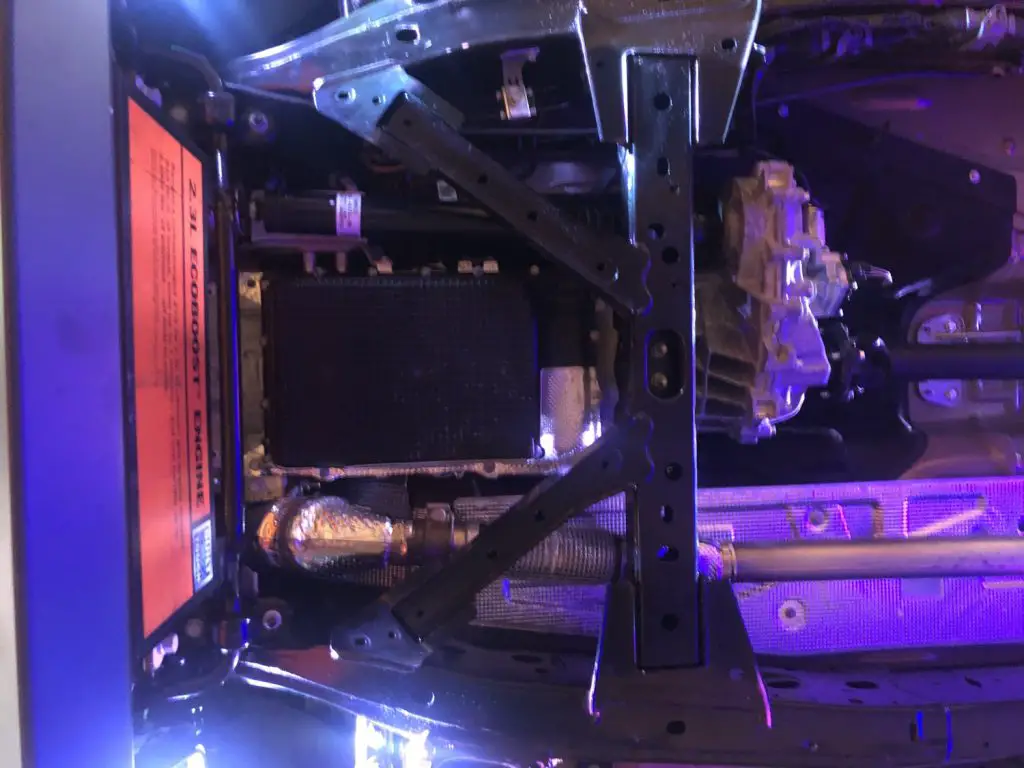 In front of the truck, we see the bash plate to protect the truck from impacts when offroading. The truck in the air here is a 4×4 version of the 2019 Ford Ranger, and the transfer case is on full display. The front transfer case is tucked up well inside the frame and protective cross members to prevent it from being damaged on trail obstacles. Remember you have to take the left front wheel off to get to the oil filter and it can't be seen from underneath.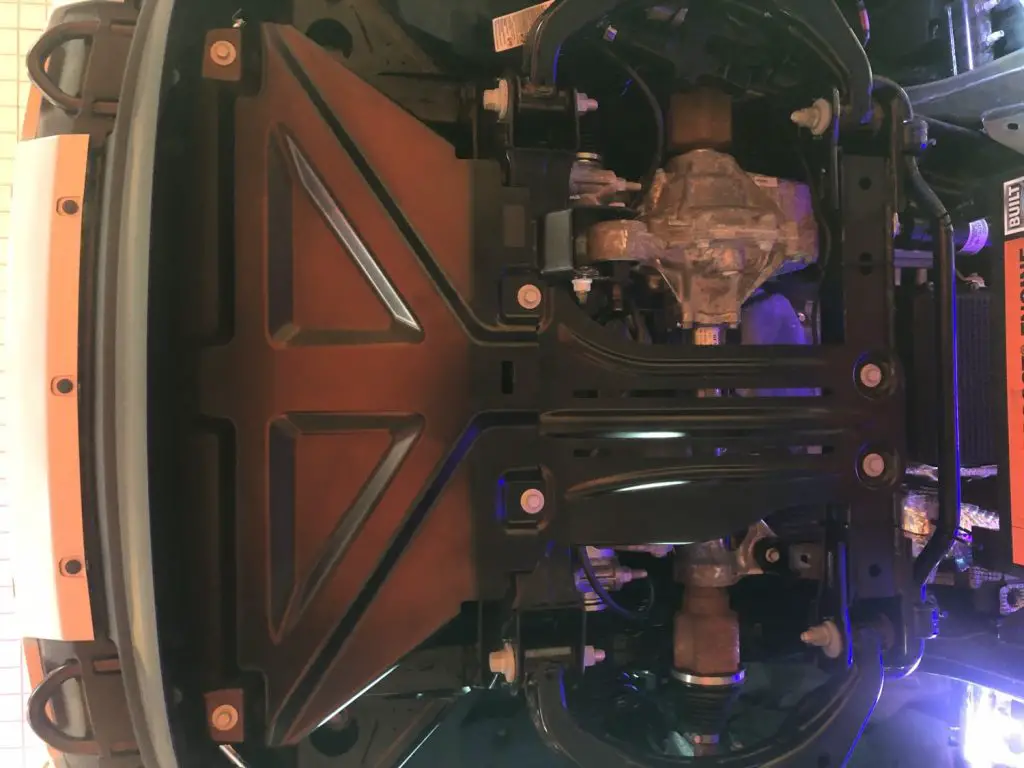 We can also see that Ford has wrapped most of the hot components in silver heat shielding material. That heat resistant material also runs towards the back of the truck along the route of the exhaust pipe to keep heat from getting inside the vehicle.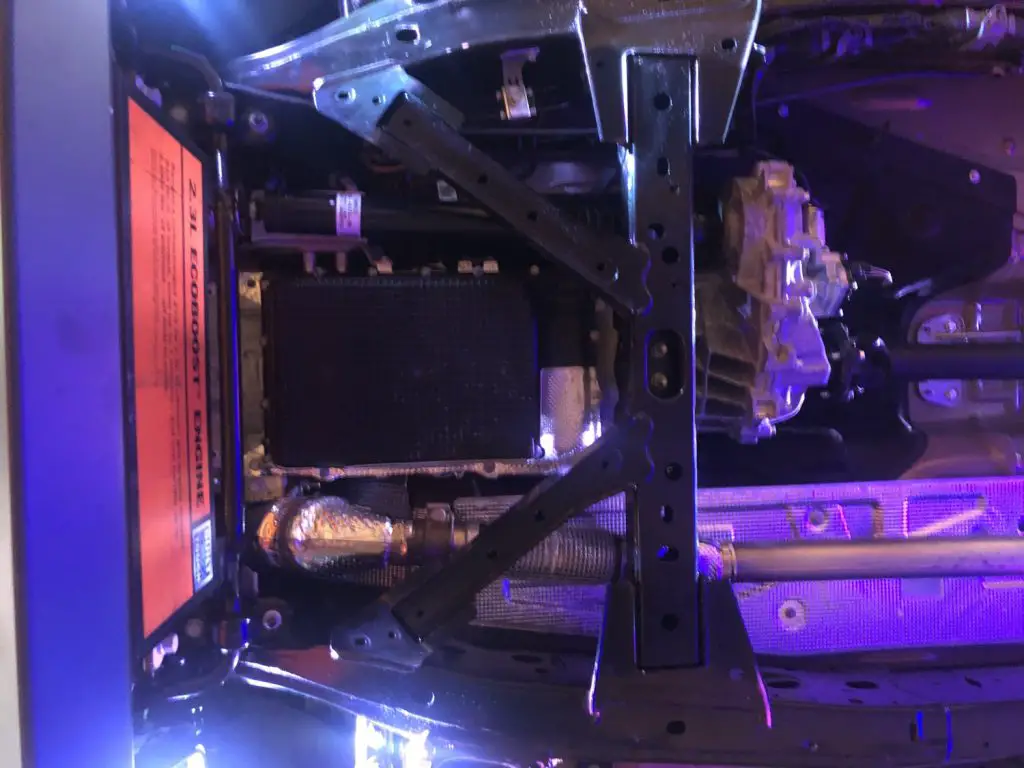 Ford fitted the Ranger with a skid plate in the rear to protect the gas tank. It also tucks the muffler well up and out of the way in the back of the truck. The rear differential does hang down more than components towards the front but still offers decent ground clearance. The 2020 Ford Bronco that shares the Ranger platform will reportedly have a live axle front and rear.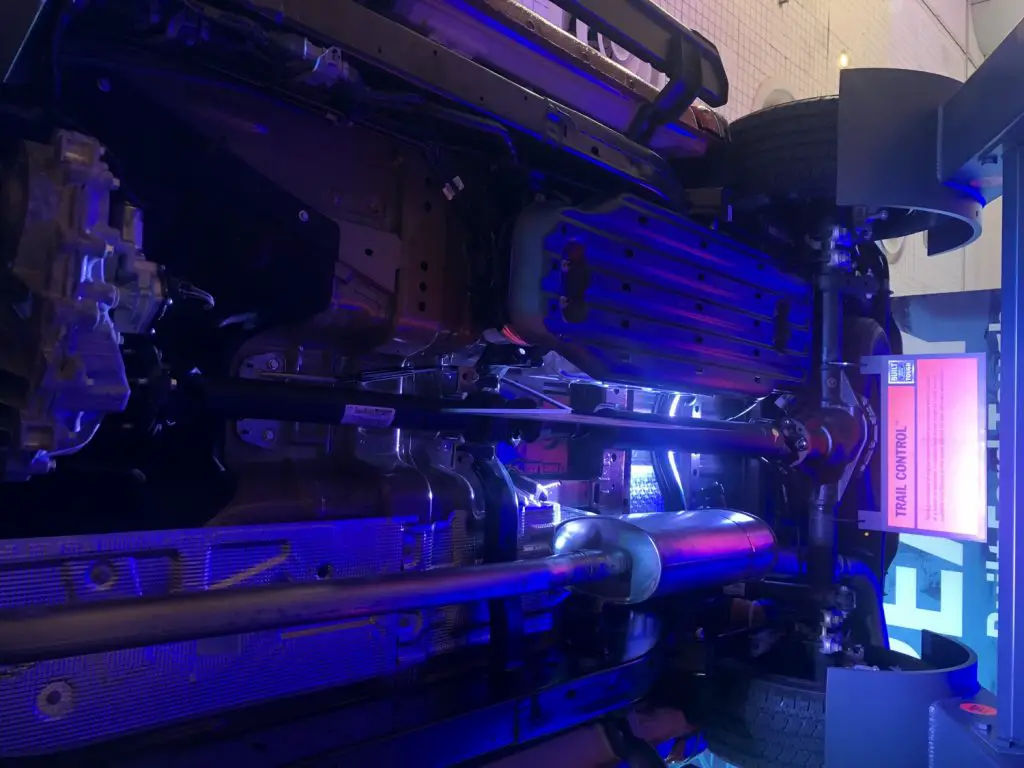 Subscribe to Ford Authority for more Ford Ranger news and around-the-clock Ford news coverage.