The second generation Ford GT is an American hypercar with no doubt. The car is incredibly fast with no modifications at all. Recently we saw a white Ford GT hit 213 mph on the space shuttle runway. No matter how fast the second-gen Ford GT is, the first-gen Ford GT has something that the current car lacks – a V8.
The first-generation Ford GT packs a supercharged 5.4-liter V8 under behind the driver and passenger seats. The supercharged V8 makes 550 horsepower and 500 pound-foot of torque. That could push the original Ford GT to 60 mph in 3.3 seconds and given enough room the car would hit 205 mph.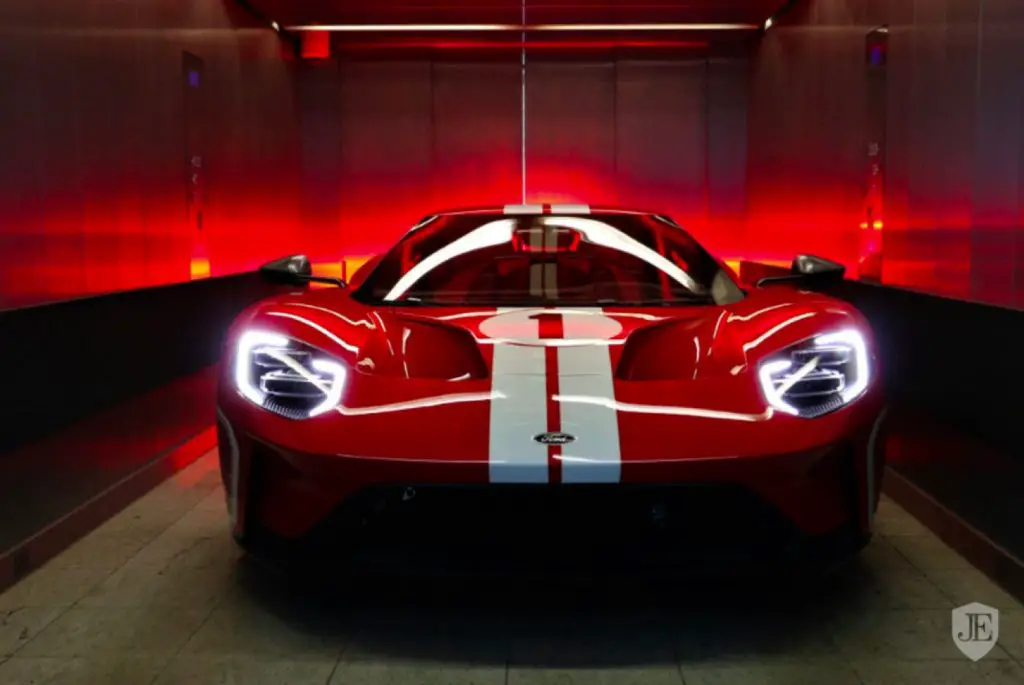 Naturally all that power wasn't enough for some, and we have seen a modified first-gen Ford GT hit an astonishing 300 mph in the standing mile. When the mad man in charge of Hennessey Performance Engineering bought his own Ford GT many were expecting him to rip out that 647 horsepower EcoBoost V6 in the second-gen Ford GT and replace it with a screaming V8. After all, Hennessey will already do that for Ford F-150 Raptor buyers.
John Hennessey made it clear that no V8 swap would happen with his Ford GT and not because he didn't want to. Hennessey said that a V8 wouldn't fit inside the second-gen GT. Those who have never had the pleasure of hearing a first-gen V8-powered Ford GT screaming in anger (and shooting the occasional flame out the exhaust pipe) will want to watch the video here.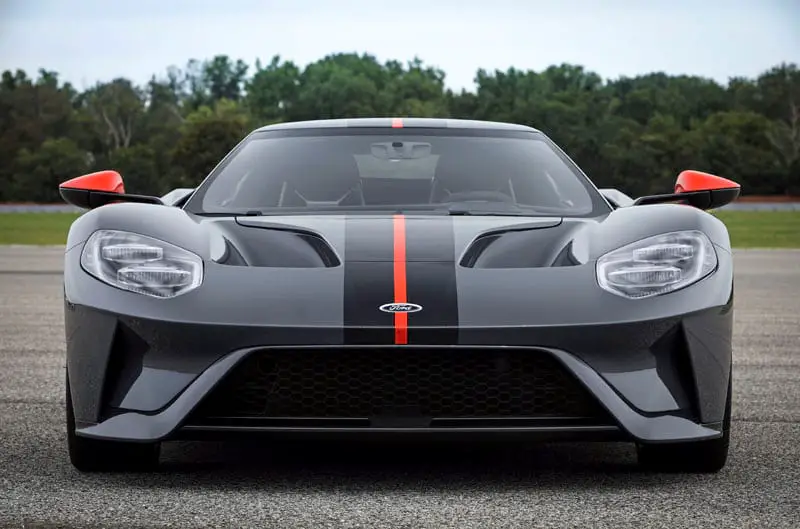 The red and white Ford GT is at an unnamed racetrack somewhere and appears to be running with a GT40 on the track. The V8 noises are fantastic. The video of the second-gen Ford GT on the space shuttle track gives an idea what the car sounds like at full throttle.
Subscribe to Ford Authority for more Ford GT news and around-the-clock Ford news coverage.
Source: Road and Track