Look really closely at the interior of the Lincoln Nautilus, and you'll notice a little tray on the floor lining the small space between the driver's seat and the door. The umbrella tray, attached to the exterior part of the seat railing, is strategically placed to collect and drain moisture from an umbrella when entering the vehicle. It's also practical since it can catch items that have fallen from the driver's pocket and prevent them from getting lost under the seat, potentially for all of eternity.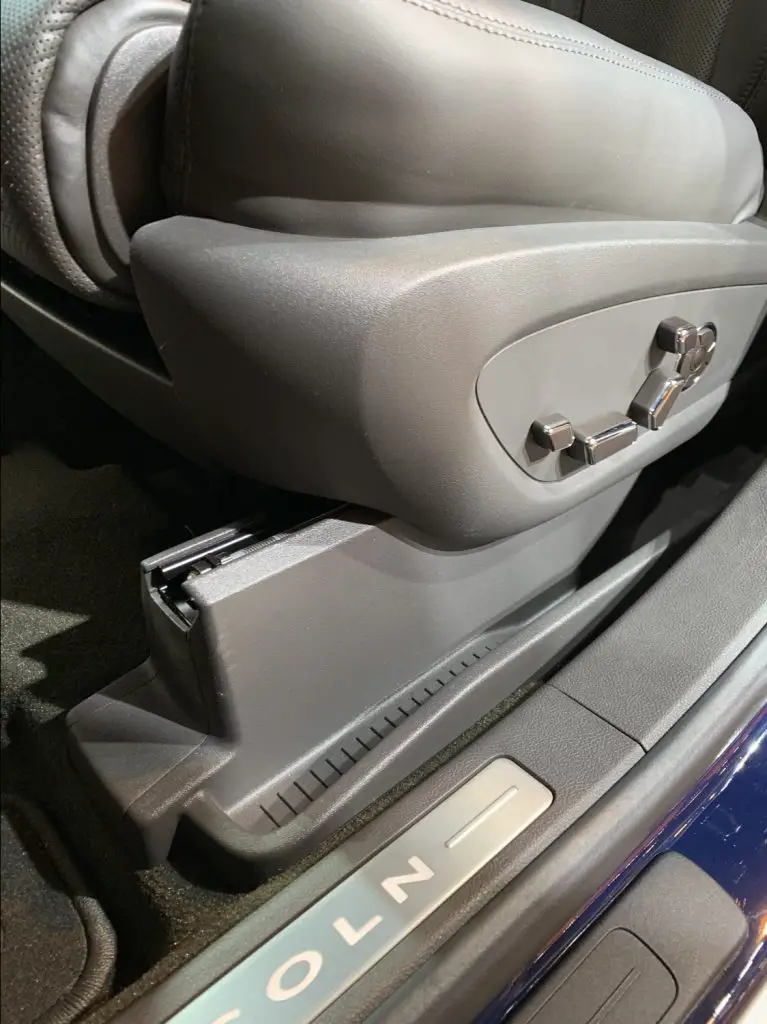 We nearly overlooked this neat feature, as it's very subtle. Even so, we imagine that Lincoln Nautilus owners might not even notice this feature, at least until they are seeking a spot for a damp umbrella – or when they go searching for something that has disappeared from a pocket. Although it's primarily designed to be an umbrella tray, we think the secondary benefits are even more satisfying.
Think about it: what's one of the most annoying things that can happen when you get out of your car? Realizing that something is missing from your pocket, and then beginning to search for that (typically small) item. Has it slid to the back seat by now? Is it right in the middle of the driver's seat (where you can't reach it)? Will you have to move the seat all the way forward and try and reach for it from the rear? This chain of events is something that most drivers can relate to, and we think that this little catch tray in the Lincoln Nautilus could help prevent many headaches associated with lost stuff.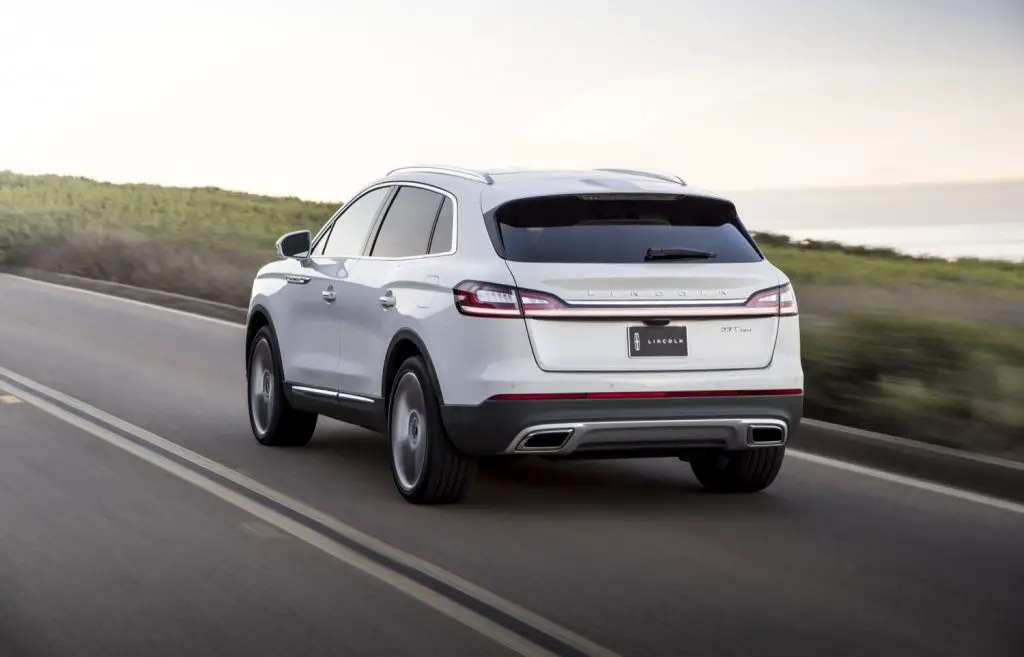 We can also think that this tray will come in quite useful when it comes to clean the Lincoln Nautilus interior. The area between the seat and the door is typically difficult to clean, and there is usually a fair amount of change, dirt, and other miscellaneous items that sneak under the seat around the seat rails over time. With this little tray, cleaning this space would be as simple as grabbing big items and then wiping or vacuuming out the small stuff.
Overall, the inclusion of this feature shows incredible attention to detail by the Lincoln Motor Company, something that can be sorely lacking from some modern automobiles. Bravo, Lincoln. Bravo.
Subscribe to Ford Authority for the latest Lincoln Nautilus news, Lincoln news, and around-the-clock Ford news coverage.