The guys at Top Gear in the U.K., the website folks not the TV folks, have gotten hands on the 2019 Ranger Raptor and put the truck through its paces. If you wondered why the Ford F-150 Raptor was never offered in the U.K., it has to do with the smaller size of U.K. roads. That makes sense; the F-150 Raptor is a wide beast. Top Gear reckons it also has to do with the price of gas in the United Kingdom.
This is where the smaller Ranger Raptor comes in with its 2.0-liter EcoBlue diesel engine making 213 PS and 500 Nm of torque, which is 210 horsepower and 369 pound-foot of torque roughly. Top Gear notes that the heavy truck and modest power from the diesel engine equates to a 0-62 mph time of 10.5 seconds. The publication also notes that the engine is "very reasonable" but never "sparkles."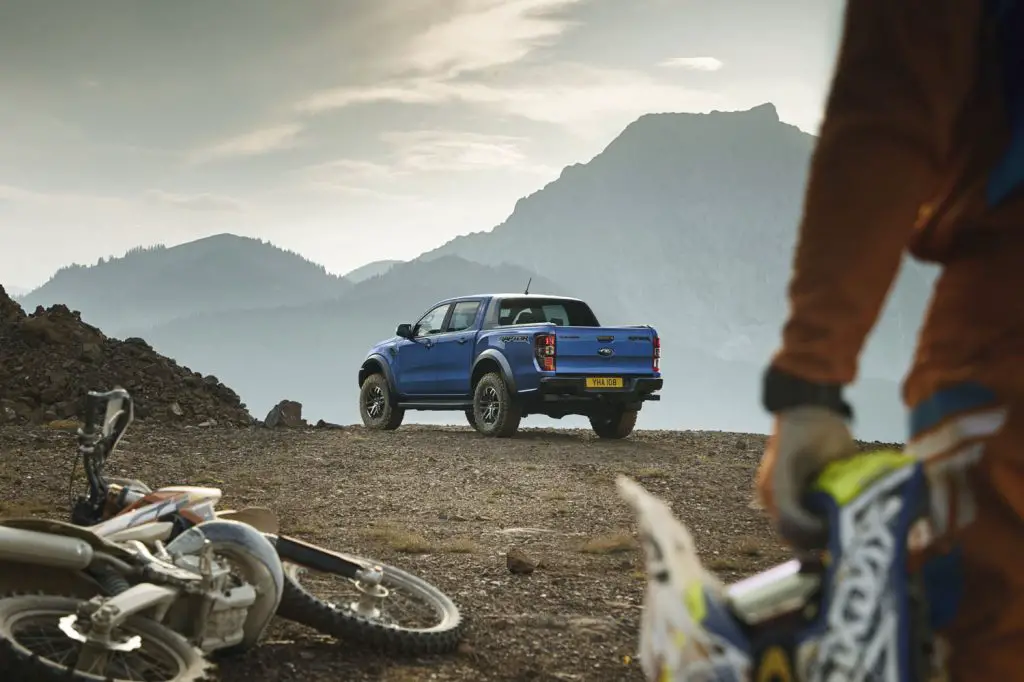 It also points out that the 10-speed transmission shared with the F-150 Raptor in the U.S. has "odd habits" and that it all works but doesn't make your pulse spike. The testers noted that the truck "flies quite well" having jumped the 2019 Ranger Raptor a few times. They note that the truck is costly in the U.K. at nearly £50,000 and it can't be registered as a commercial vehicle, killing any potential tax breaks.
Top Gear does note that the Ranger Raptor is a brilliant vehicle. Strangely, it says that the engine "needs to feel slightly more mental" when not being used offroad. They want to see a more powerful engine and ask for about 275 horsepower and 450 pound-foot of torque. The U.S. is rumored to get the Ranger Raptor with the next generation of the Ranger. Perhaps our version will have more power since it won't use a diesel engine. The current 2019 Ranger Raptor will launch in the U.K. in mid-2019.
Subscribe to Ford Authority for more Ranger Raptor news and around-the-clock Ford news coverage.
Source: Top Gear