When it comes to motorsports, there are different types of cars for different jobs. Drag racing cars rarely do well for road racing and vice-versa. When it comes to the Ford Mustang, the car can be made to work for any motorsport you want to partake in. If you want a specialized road racing machine, you can turn to the Ford Mustang Shelby GT350R.
That car is a purpose built ride for carving corners, but does that mean it can't also tear up the quarter mile? No, it doesn't. Some Mustang fans over at Fathouse Fabrications took a Ford Mustang Shelby GT350R and strapped twin-turbos to its 5.2-liter Voodoo V8 engine. The result is a Mustang making 1,497 horsepower to the rear wheels. Go ahead and clean up the drool, we'll wait.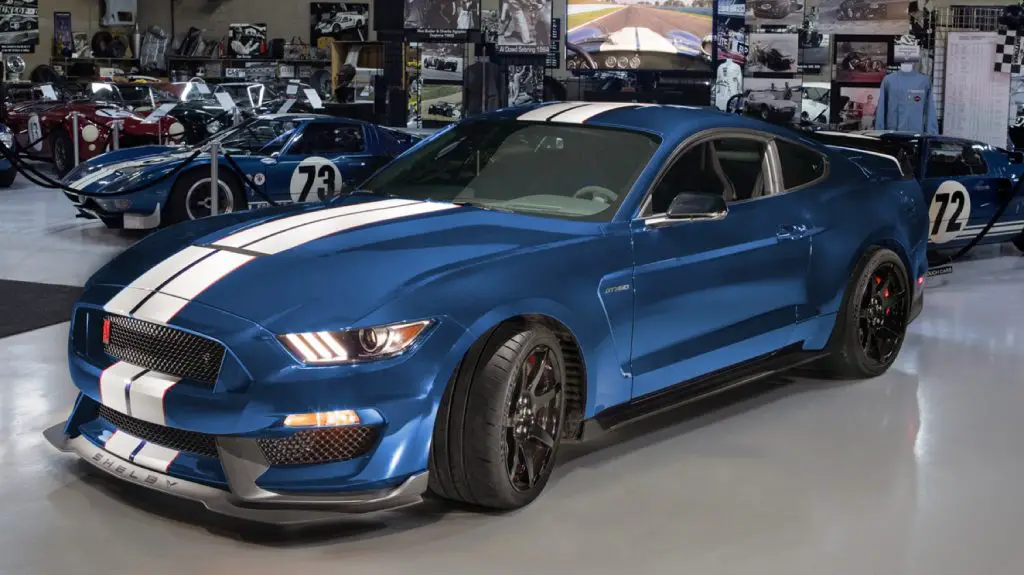 On the first trip to the drag strip, the car put down a quarter mile run of 9.07 seconds at 161 mph. The car was running on what appear to be drag tires of some sort that are nice and fat out back and skinny in the front. The car does have a roll cage inside to keep the driver safe in the event of an accident. The sounds of that Shelby GT350R Voodoo V8 with twin turbos borders on obscene.
The car is still a manual transmission, and the driver shifts that thing fast. The Fathouse Fabricaitosn guys think that they can get faster with more tuning, their goal is to get into the 8-second range. We'd like to see some video showing the front of the car; it sure looked like it was up on two right up until the shift to second gear. It's an interesting choice to take a low production Shelby GT350R and turn it into a drag racer, but the result is impressive. Anyone who wonders why the Shelby GT350R has a different face than other Mustangs should check this out.
Subscribe to Ford Authority for more Shelby GT350R news and around-the-clock Ford news coverage.
Source: Road & Track