We already told you how Ford worked closely with Michelin to conceive an all-new tire package for the 2019 Mustang Shelby GT350, but the updates go beyond the rubber. In fact, because the new tires deliver so much grip, Ford engineers had to entirely recalibrate the new Shelby GT350 suspension and aerodynamic setup.
Let's take a deep dive and observe what was done to improve the pony car's cornering and braking abilities at the track.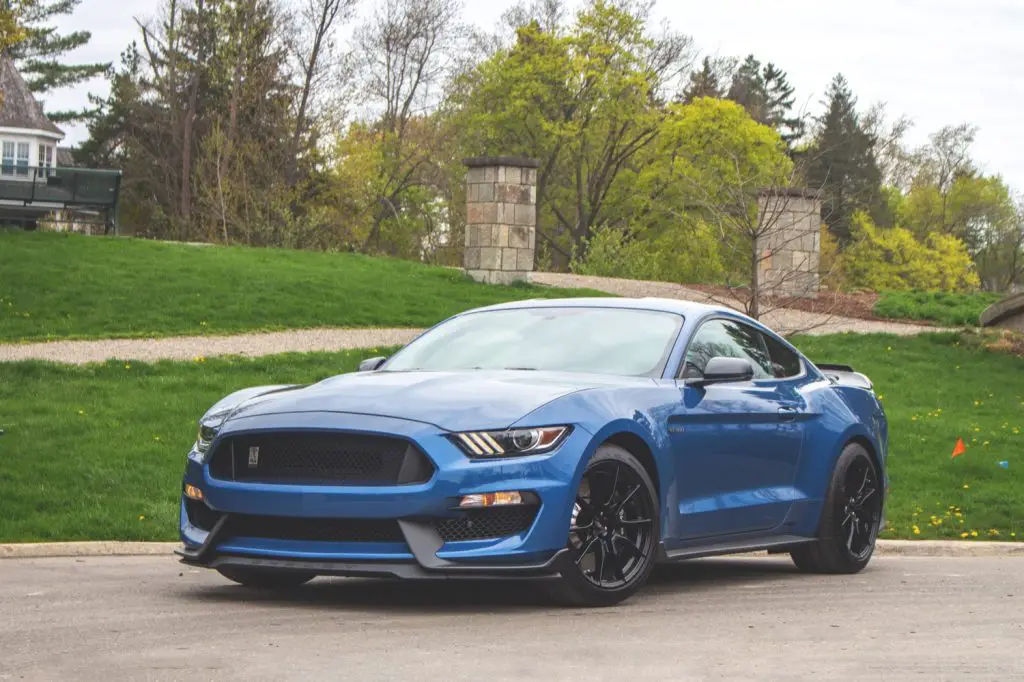 Since the new Pilot Sport Cup 2 tire is observably stickier than the Pilot Super Sport rubber it replaces, the rear of the car – where all the engine's power is sent – had to be softened up. The updates to the rear suspension work in concert with the all-new carbon fiber wing and the optional Gurney flap, both of which reduce drag and add rear-end downforce. The 2019 Mustang Shelby GT350 also gains the rear sway bar from the GT350R as standard to stiffen up the chassis.
By softening the rear spring rate by 6 percent, Ford engineers were able to increase the tire's mechanical grip. There's also less bouncing under hard acceleration when driven over uneven terrain, hence improving the tire's contact patch.
Such a configuration also favors oversteer. Since the rear of the car is now significantly more squatted down due to the new wing, the new tire's improved grip, and the chassis' increased rigidity, the engineers could allow a bit more body roll from the rear suspension. The result is that the driver has more control over what the rear tires are doing upon corner exit. This increases driver confidence, as power can be applied sooner when exiting a corner, leading to quicker lap times.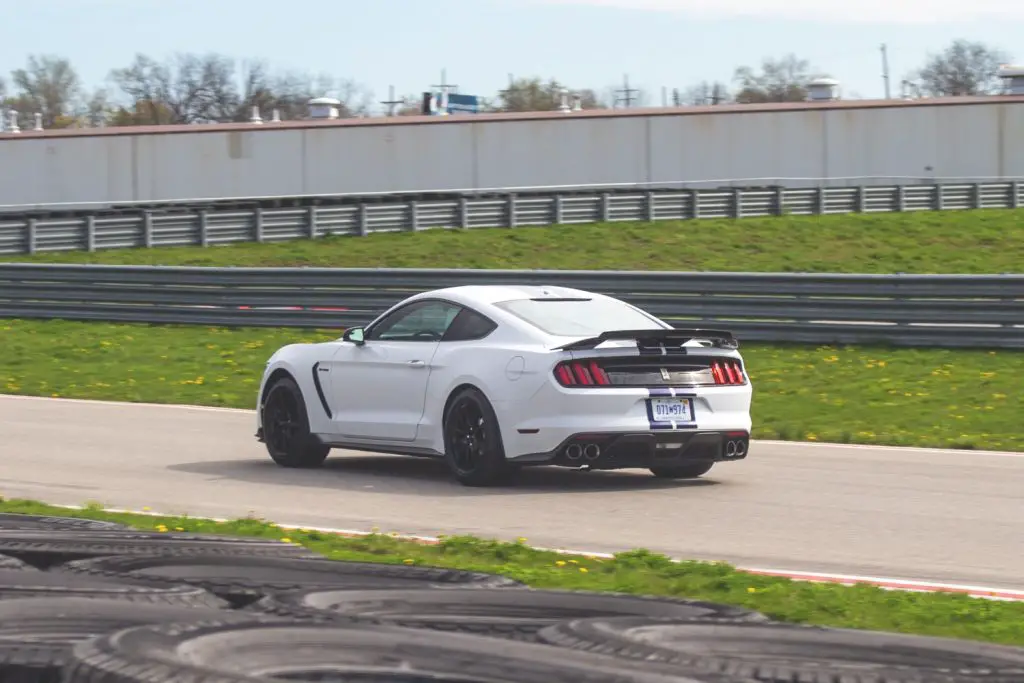 Meanwhile, the front of the car was stiffened 10 percent to compensate for the softer rear. This improves the Mustang Shelby GT350's braking stability at high speeds, something we noticed as we stepped on the enormous Brembo brakes at the end of Michigan's M1 back straight.
Of course, the changes applied to the new Shelby GT350's suspension only work with the proper tire compound and aerodynamic setup. One cannot work without the other. Remove that fancy wing, change those tires, and suddenly, that rear end becomes unmanageable, especially with more than 500 horsepower on tap.
Subscribe to Ford Authority for more Mustang news and ongoing Ford news.