The custom ride looks like a car you might see in some animated series like The Simpsons, but someone put time, effort, and money into building this thing. The vehicle appears to be equal parts Ford Mustang and 1950 Plymouth. Whatever it is can be yours if you are willing to plunk down the $5,500 asking price.
We aren't sure what year the SN95 Mustang underneath that Plymouth is, but we do know it's a GT with a 5.0-liter V8 engine that makes 215 horsepower and 283 pound-feet of torque. The transmission isn't specified, but since the entire lower half of the abomination appears to be Mustang, we would assume it's the standard four-speed automatic that the Mustang used in the era.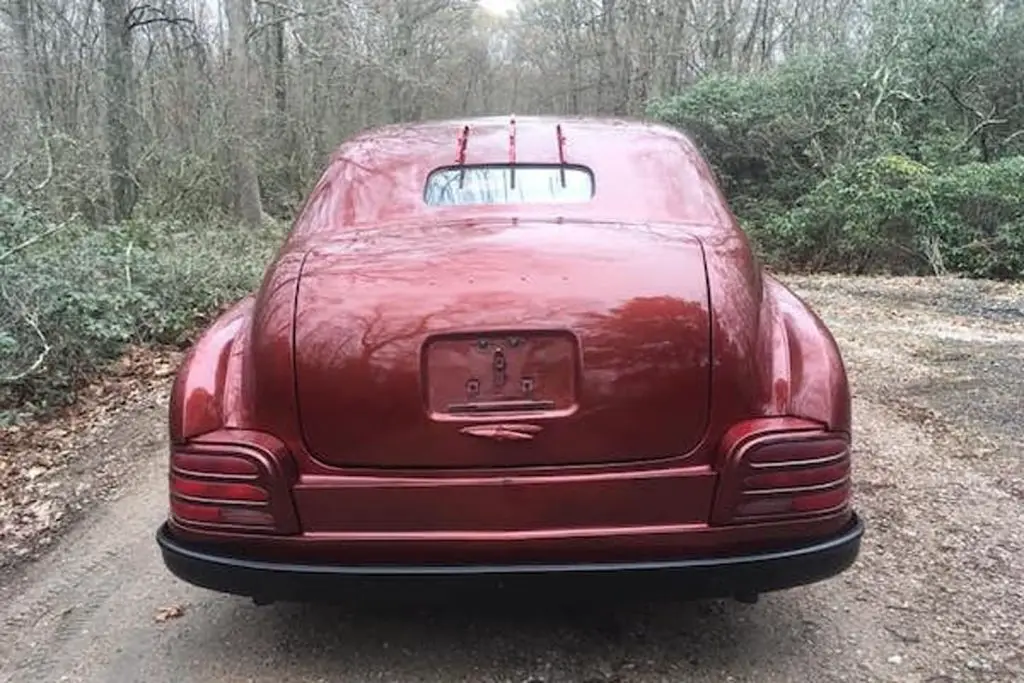 The interior is in decent shape, but we are going to go out on a limb and say that the donor Mustang had been in an accident. The steering wheel horn cover where the airbag would pop out is black rather than beige like the rest of the wheel, and the passenger side airbag area appears to have a blank plate covering the gaping hole where an airbag was. There's the body from another car sitting on top.
With the Plymouth body on top, it seems the Mustang had its roof cut off, and the Plymouth grafted on. We can only assume the buyer is in for a world of squeaks and rattles when driving such a cobbled together mess. It looks as if the back of the car took the most work. Those are Mustang taillights, but they are the only thing back there that looks like a Mustang.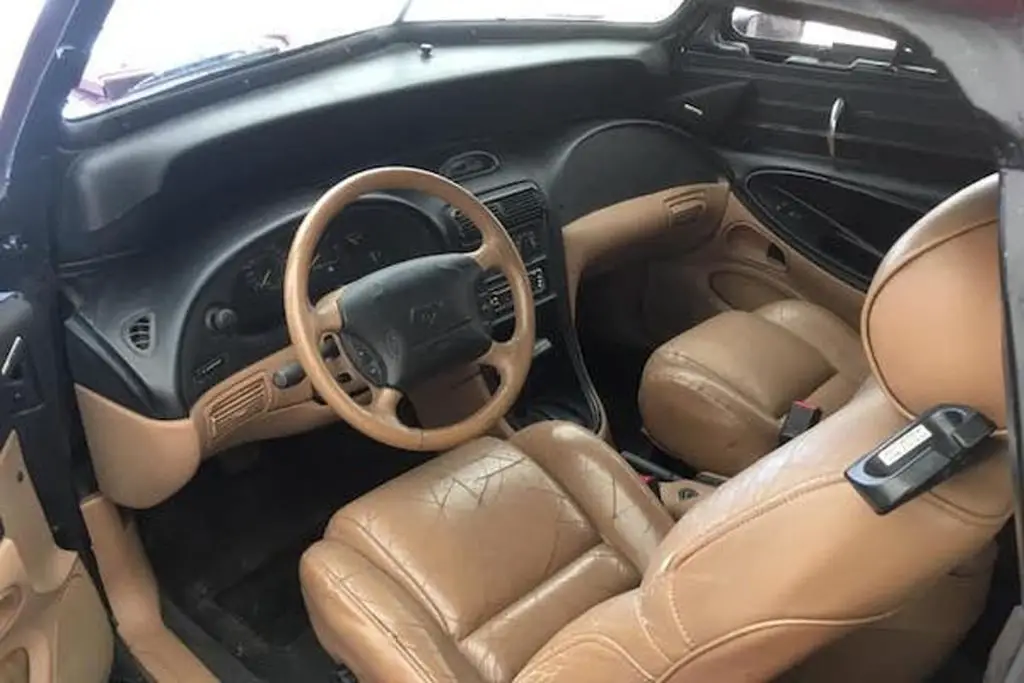 The front end is the worst; the '50 Plymouth body doesn't match the lines of the SN95 Mustang nose sticking out from under the old hood at all. Anytime we see something that took this much time, yet looks so bad, we have to wonder what sort of money was invested in the project. The SN95 Mustang certainly wasn't hideous in its day, check out this V6-powered version.
Subscribe to Ford Authority for more Mustang news and around-the-clock Ford news coverage.
Source: The Drive