About a month ago, we talked about the white Ford GT that is bone stock that did a top speed run on the runway that was used for the space shuttle in the past. The car was able to hit 213 mph, only a few mph off its claimed top speed from Ford. The same Ford GT, on the same space shuttle runway, also went for a standing mile speed test.
The car is a 2017 Ford GT in stark white. It's certainly not our favorite color for a Ford GT; it's rather plain. In case you've forgotten, the Ford GT has a twin-turbo 3.5-liter EcoBoost V6 that makes 647 horsepower and 550 pound-foot of torque. The power goes to the rear wheels via a 7-speed dual clutch transmission.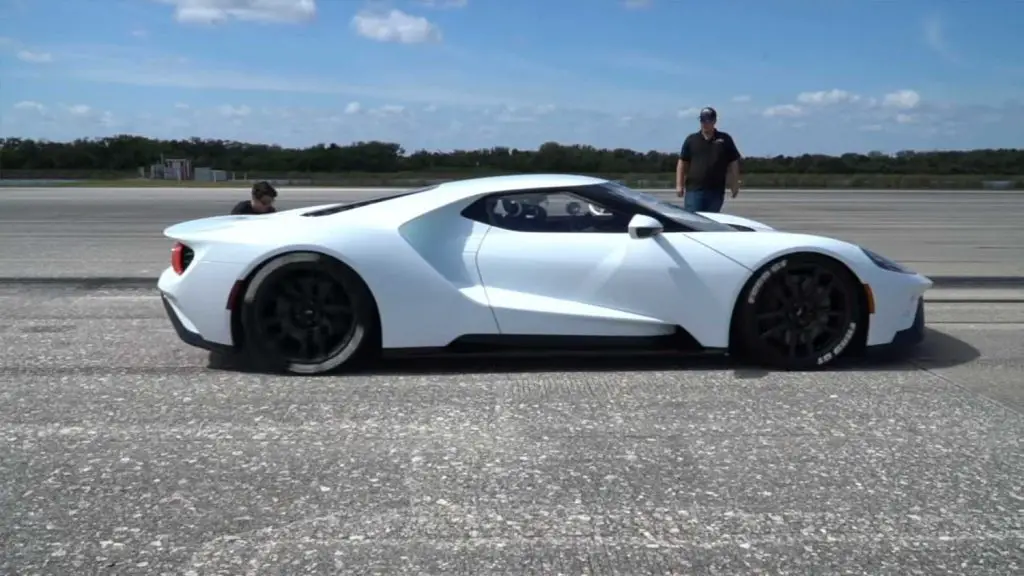 Conditions for the run were just about ideal with temperatures in Florida the day the videos were made in the 70-degree range with little humidity. One of the most impressive things in the video is that the Ford GT pulls 0.8G at launch and hits 60 mph in about 3 seconds. The car gets to 100 mph faster than many cars hit 60 mph.
The only thing that's better about the first-generation Ford GT is the sound from its V8 engine. Word is that a V8 just won't fit inside the second-gen Ford GT. It's not that the EcoBoost in the current Ford GT sounds terrible, it's just not V8 noise. We recently talked about a first-gen Ford GT that was heavily customized and known as Merkury 4 that was for sale for a cool $750,000. We'd like to see the white, bone stock, Ford GT run 0-100-0 and see how long the deed takes.
Subscribe to Ford Authority for more Ford GT news and around-the-clock Ford news coverage.
Source: Motor1