It's hard to express how big of a deal Bigfoot, the original monster truck, was to kids in the '80s. This was well before Monster Jam was hauling people into arenas around the world. Bigfoot was one of the most popular and iconic motorized vehicles in the '80s and showed up in movies, TV, and even had its own cartoon and toys.
One thing that sets Bigfoot I apart from the monster trucks of today is that Bigfoot was an actual truck, not a tube frame with a fiberglass body like Monster Jam trucks. Bigfoot started as a new 1974 Ford F-250 owned by Bob Chandler. He started out like most people who mod cars, thinking of just a few tweaks to make it more off-road capable.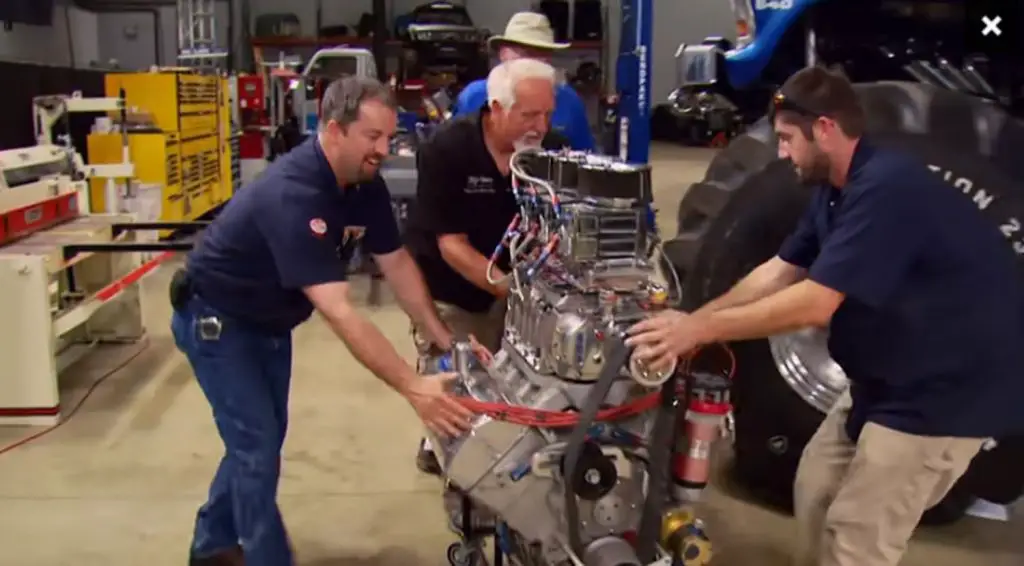 Things spiraled out of control, and eventually, Chandler ended up with the iconic Bigfoot you see here. There were several iterations of Bigfoot with multiple trucks. The Bigfoot in this video is said to be the original truck, Bigfoot I, and it is getting its '80s high-performance engine pulled and rebuilt in this part one video of an entire series on PowerNation.
That 460 cubic-inch big block was something insane in the '80s; it was all-aluminum and sported both a supercharger and nitrous. There is no indication of how much power and torque it makes, but we would guess a lot. The teardown is particularly interesting as the engine has parts that simply can't be had today.
Great care is taken to tear the engine down and label everything so it can be rebuilt later. This is the 40th birthday year of the iconic original Bigfoot. Monster truck fans, children of the '80s, and fans of vintage high-performance will want to watch this video. We've always wondered how much it cost to build Bigfoot. The only '70s Ford truck that might rival Bigfoot for cool factor is Ken Block's 1977 Hoonitruck.
Subscribe to Ford Authority for around-the-clock Ford news coverage.
Source: Autoweek