Ken Block is a crazy dude who has had some interesting experiences in his life. Block was big in the shoe industry and into snowboarding in the day, which is how he met the guy that films some of his popular videos. Block calls the guy "My Swedish friend Pierre." The video is very long leading up to the unreleased Gymkhana Seven footage that was shot with Super 8 film.
The first approximately 21 minutes is Block and Pierre talking about their early work together. The chatter is interesting because we get an idea of how the Gymkhana series got its start way back when Block was driving for Subaru and heavily into snowboarding.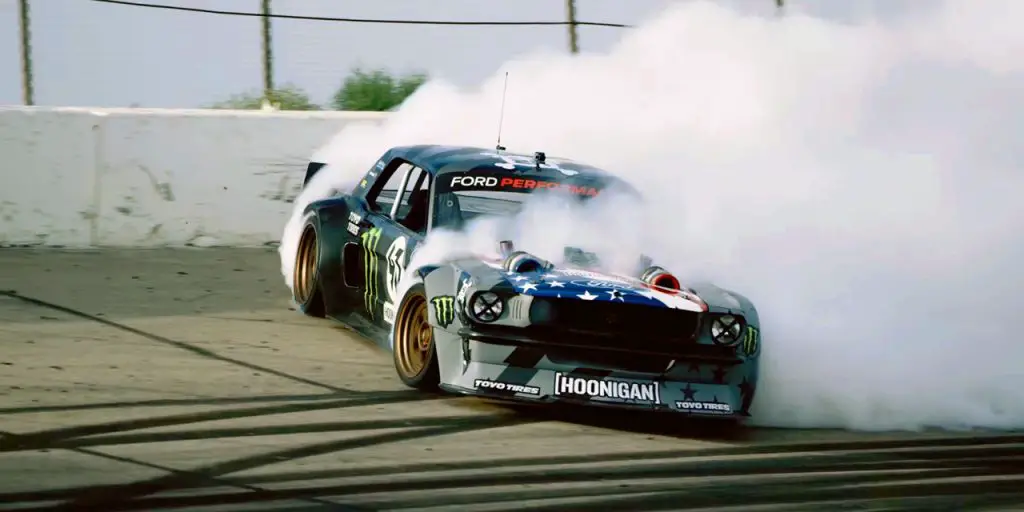 If you want to skip straight to the Gymkhana Seven footage, you need to go to approximately the 20:28 mark on the video and enjoy. If you have time on a slow Friday afternoon, check out the entire video as it talks about that time Block broke his back jumping his rally car while filming a snowboard video and raced a rally the next week with no one on his team knowing he had a fractured vertebra. Block won that race.
Gymkhana Seven is one of the better videos in the entire series of films and had Block and his epic Hoonicorn Mustang tearing up the streets of Los Angeles. The Hoonicorn Mustang is the same car that Block used to tear up Pikes Peak. The Super 8 film shots are a behind the scenes look since the footage was shot from less than ideal vantage points as to not impact the filming of the real video. Super 8 film gives the video a very old look. The Hoonicorn Mustang is our favorite Gymkhana car, which is yours?
Subscribe to Ford Authority for more Ken Block news and around-the-clock Ford news coverage.