There are plenty of hotrods, rat rods, and other custom built rides out there cruising the roads. None of them are quite like this 1931 Ford Model A pickup that was built by Mike Burroughs. Granted there isn't much of the 1931 Ford Model A truck left on this beast, only the cab, the grille surround, and a bit of hood remain.
The remainder of the vehicle is all custom, and it looks like something that Mad Max might find himself driving in some sort of apocalyptic future. The cab does have its roll-down windows and the pop-out windshield for venting. The builder did chop the cab by three inches for a sleeker, hot rod look.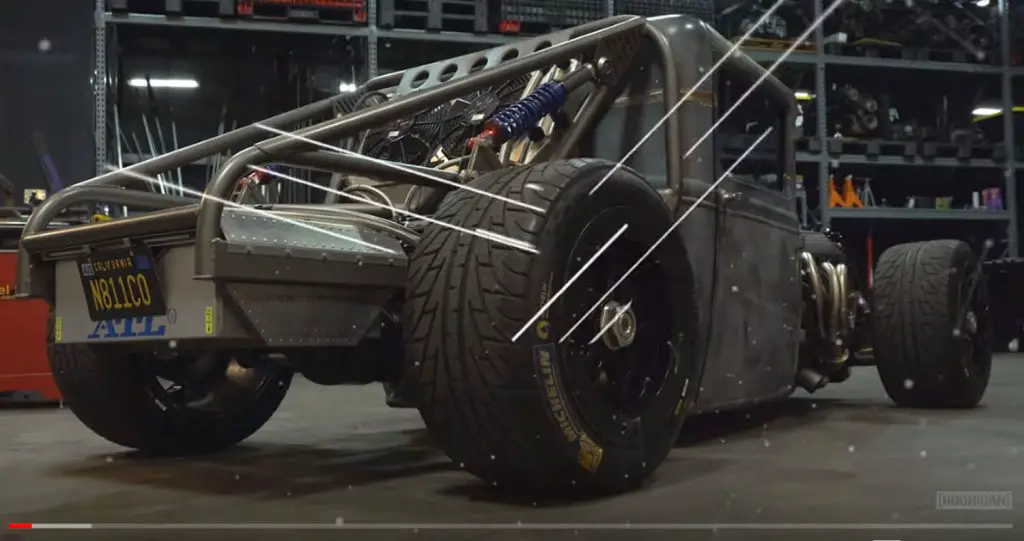 The really exciting bit of this 1931 Ford Model A hot rod build came originally under the hood of a 2011 Ford Mustang GT. That Mustang's 5.0-liter V8 engine making 412 horsepower and 390 pound-foot of torque was a massive upgrade from the 4.6-liter V8 used in the Mustang GT of 2010. The stock output of the engine wasn't enough for Burroughs; he strapped a supercharger to the V8 to raise power to 800 horsepower to the rear wheels. Power goes to the road via a four-speed gearbox.
What appears to be the radiator for cooling the engine up front is a heat exchanger for something else. The radiator for engine cooling is out back, but the engine is said to suffer no cooling issues. The build took about five and a half months start to finish. The hot rod sounds a bit hard to drive with a pedal box said to be so narrow no one with big fit can drive it. Fans of blown V8 engines should watch the video; the truck sounds as good as it looks. Here's another Model A hot rod to enjoy.
Subscribe to Ford Authority for more Ford classic news and around-the-clock Ford news coverage.
Source: Motor1