The 1965 Ford Mustang fastback you see here might look like an average restomod on the outside, but it's certainly not average underneath. Panoz built the car for actor and racer Patrick Dempsey. Word is that Dempsey poured $300,000 into the build and it took Panoz Custom Sports Cars two and a half years to complete.
While the outside and inside of the car look like a clean 1965 Ford Mustang fastback, underneath that classic body beats the supercharged heart of a 2004 Ford Mustang SVT Cobra. The supercharged 4.6-liter V8 was tuned to make 420 horsepower and 420 pound-feet of torque.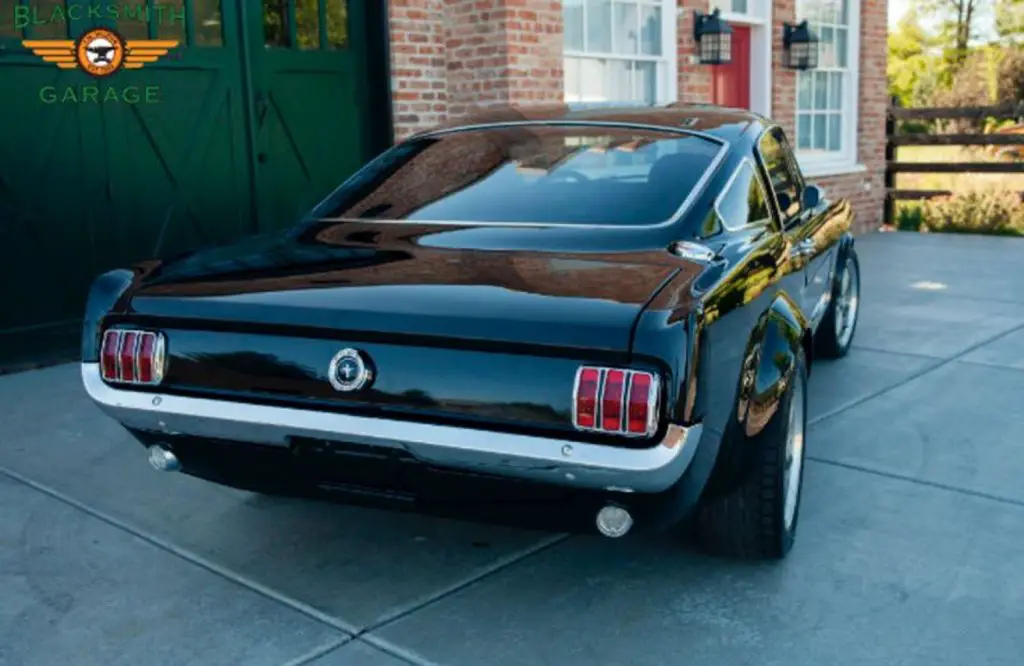 It appears that the car uses the T56 6-speed manual transmission from the Cobra as well. The car has 8,400 miles on it since the build and is for sale at Blacksmith Garage in Eden, UT. Everything about the car is clean and perfect. The builders fitted it with a custom side exit exhaust, and it has all the emissions gear underneath that should make it legal anywhere you want to drive it.
It has Ford H-pipe with catalytic converters, radiator, condenser and intercoolers with multi-speed ducted fan, complete engine wiring loom, instrument cluster, passive anti-theft system, motor mounts, and late model SN-95 Mustang pedal cluster. The suspension includes a Panoz version fo the SN95 system with updated coil over shocks and double wishbone a-arms. The rear suspension is a solid axle until from an S197 Mustang.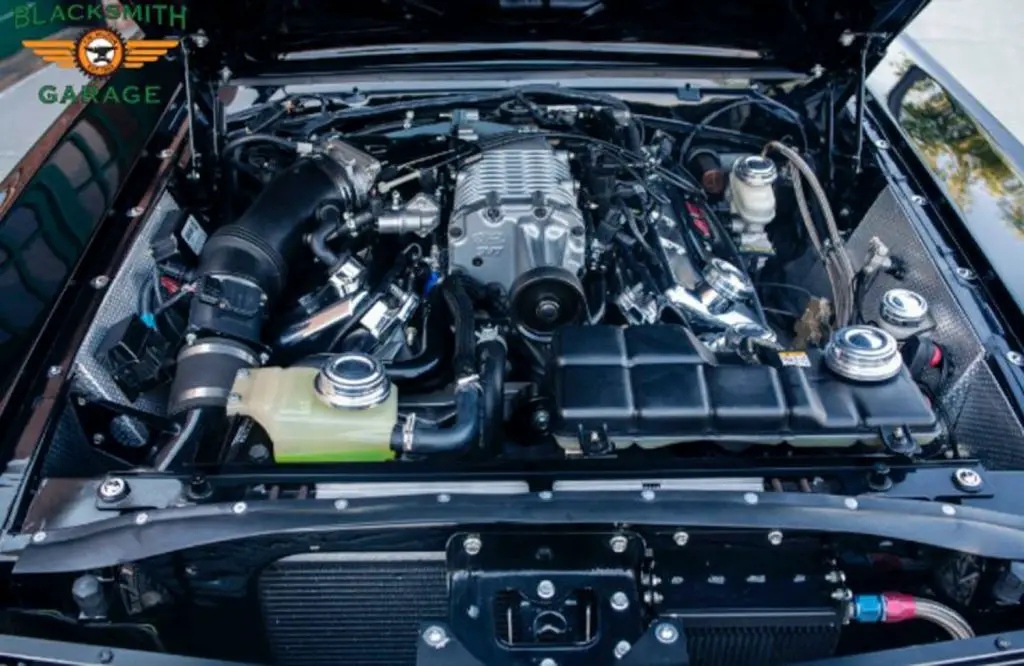 The 1965 Ford Mustang fastback also has ABS and power steering. The car was built to be livable as a daily driver and as a show car to boot. The interior is different than when Dempsey owned it; it was changed when EQUUS purchased the vehicle. Blacksmith Garage has not indicated a price; it sounds like one of those if you have to ask situations. We talked about a restomod Fox body with a Saleen body kit and a Terminator V8 not long ago.
Subscribe to Ford Authority for more Mustang news and around-the-clock Ford news coverage.
Source: Driving.ca