A man named Buzz Adubato had the opportunity to buy a 1967 Ford Mustang from a friend and decided to make the deal. The car needed restoration and Buzz decided to make the 1967 Ford Mustang a tribute to an often overlooked Mustang that ultimately led to the production of the California Special, like the green ride we talked about recently. The California Special was a Mustang Coupe that was developed alongside the Shelby fastback Mustangs of the late '60s and shared many of the same visual components with those fastback cars.
Two prototypes were made with one dubbed "Little Red" because of its red exterior and one dubbed "Green Hornet" thanks to its green exterior and presumably "The Green Hornet" TVshow that was on TV at the time starring Bruce Lee. The real Green Hornet car had a 428 Cobra Jet engine under the hood, Buzz's 1967 Ford Mustang has a 289 cubic inch small block under its hood.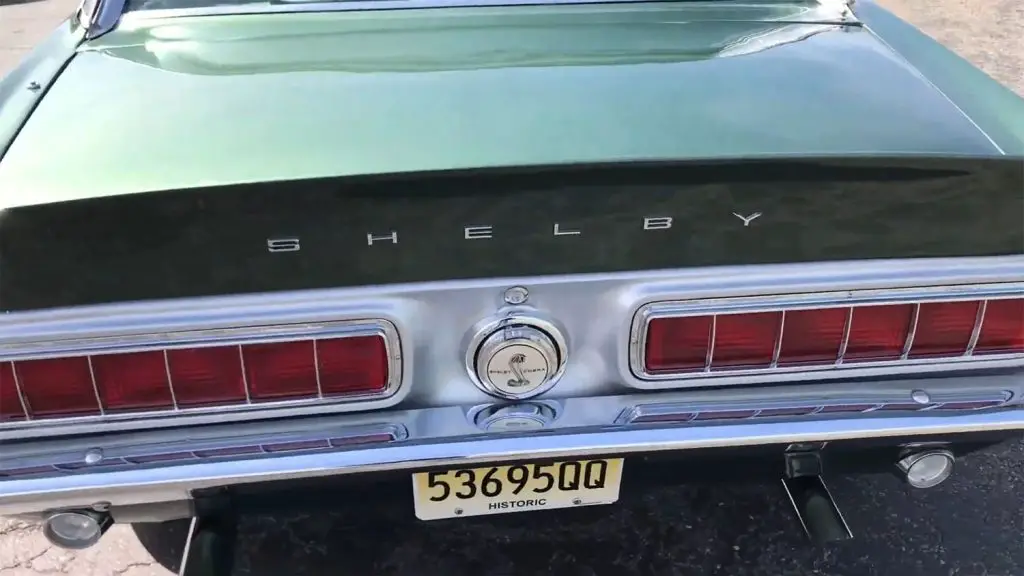 Buzz passed on some of the tech details the real Green Hornet had like fuel injection, independent rear suspension, and a C6 transmission. Buzz does have AC in the car and power steering. Most of the modifications are visual ones.
The car has fresh green paint and Shelby fog lamps in the front. A Shelby rear fascia with the correct Shelby taillights was installed, along with a Shelby hood and Shelby letters on the deck lid. Buzz did put the 428 Cobra Jet emblems on the fenders despite the 289 cubic inch V8 under the hood. Buzz says he doesn't want to part with the car, but if someone wants it, he is always open to offers. Check out the video for more details on the car; it's nice even if some won't like the faux nature of the vehicle.
Subscribe to Ford Authority for more Mustang news and around-the-clock Ford news coverage.
Source: Ford Muscle