As a teen, Jonathan McChesney worked at his family's service station in Smith's Grove, Kentucky and most days he would see a Kentucky State Troper driving one of the iconic Mustang SSP cars drive by, and the Trooper behind the wheel would wave. That interaction led McChesney to not only love Mustangs but to become a Kentucky State Trooper himself.
He missed out on getting to drive a KSP Mustang like the 1990 Ford Mustang LX 5.0 Kentucky State Police Car he owns now. He did get to drive a 2001 Camaro that the KSP used for patrol during his career, a car he owns. The 1990 Ford Mustang LX 5.0 that McChesney owns is an actual Special Service Package police car and has all the period police gear installed.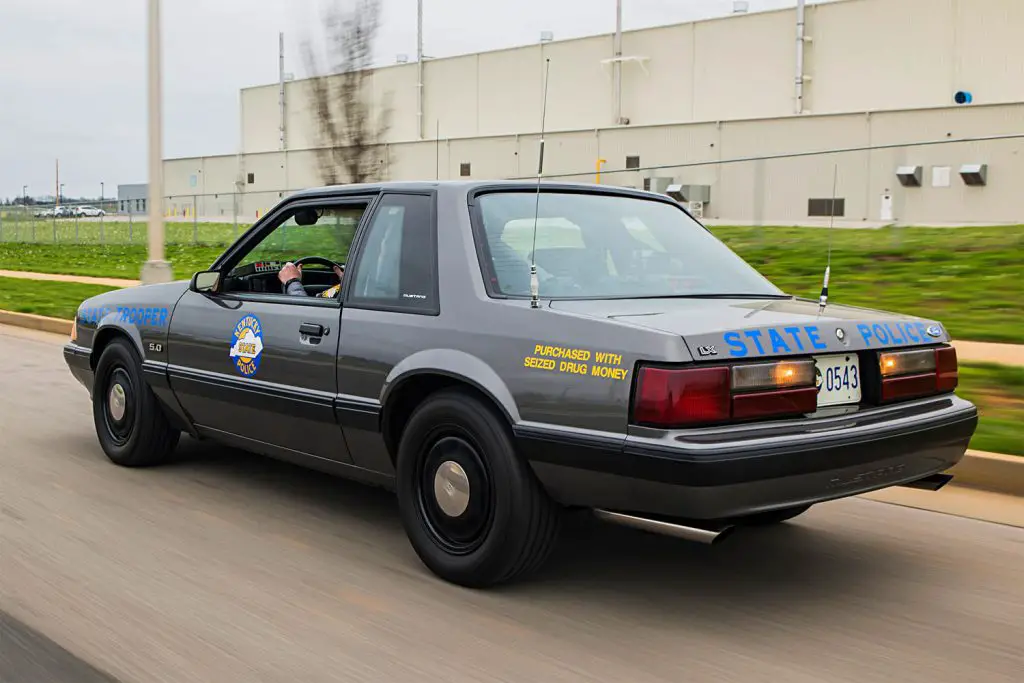 Interestingly, the1990 Ford Mustang LX 5.0 SSP he owns was put out of service the same year he became a Kentucky State Patrol officer. McChesney says that when he arranged to buy the SSP Mustang, sight unseen, he thought that each of the 16 KSP posts had one of the cars.
He later learned that the KSP only had four Mustangs in service statewide. One of the cars is still owned by the KSP and used for fairs and exhibitions. That means the 1990 Ford Mustang LX 5.0 SSP car he owns is one of only three that made it to the public. Making the car even more special the original owner after the KSP was a trooper that was able to put his hands on all the original paperwork from when the KSP purchased the car.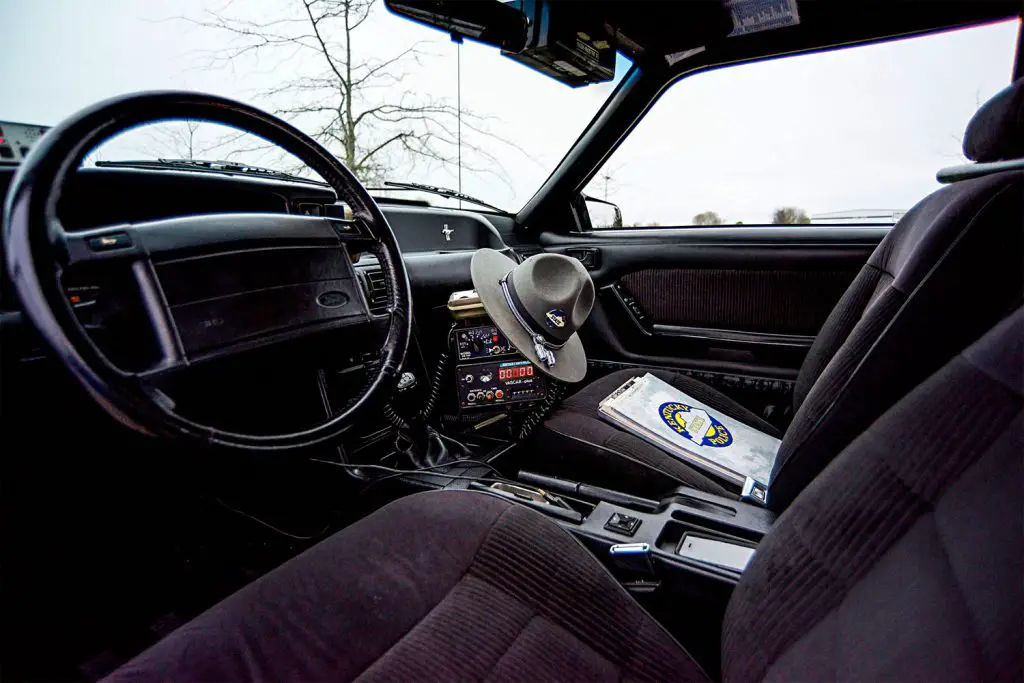 McChesney says he has two sets of wheels, the original 10-hole wheels and the set in images that are painted black. No additional mods will be made to the car, though it has been mildly restored with a new interior. The car looks like its ready to head back out on patrol. The Nebraska State Police still has one of its Mustang SSP patrol cars.
Subscribe to Ford Authority for more Mustang news and around-the-clock Ford news coverage.
Source: Hotrod