Back in the early '90s, the Ford Ranger was a popular truck, and people around the country wanted to own one. In 1993, Ford rolled out a rounded style for the truck, and one of the more popular versions was the Ranger Splash that was a mini truck stepside. To celebrate the launch of the 1993 year model style upgrade, Ford made up several concept vehicles that were essentially just appearance packages. One of them seen in print was called the Sea Splash.
Most Ford concept vehicles never make it out of the company, and many end up crushed. The 1993 Ford Ranger Sea Splash not only made it outside the company, but it also made it into private hands. A man called Fred Ashmore acquired the Sea Splash and shared his find.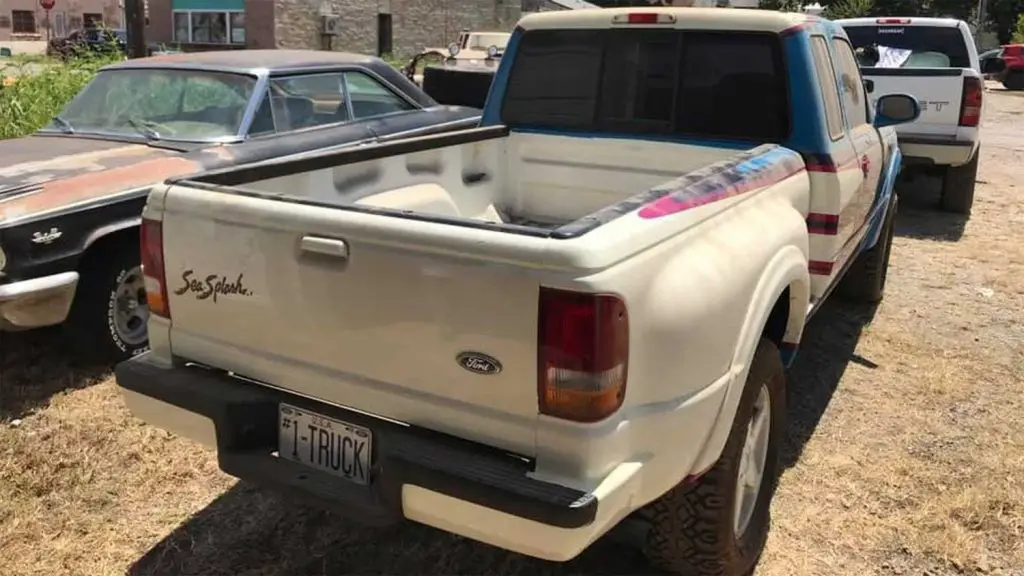 As the story goes, the 1993 Ford Ranger Sea Splash has sat in storage for over 20 years, and the healthy coating of dust seems to attest to that storage. Ashmore plans to restore the truck, which looks pretty much as it did in the 90s on the outside with no noticeable damage or peeling custom paint seen.
The truck reportedly has only 139miles on the odometer. Ford gussied up the Sea Splash with a unique front grille and a special rack in the rear to hold a canoe that was painted just as the truck is. In the images, we see a standard Ranger grille installed in the truck, and the bed-mounted hoop is missing. Undoubtedly those parts were swiped for someone else Ranger at some point.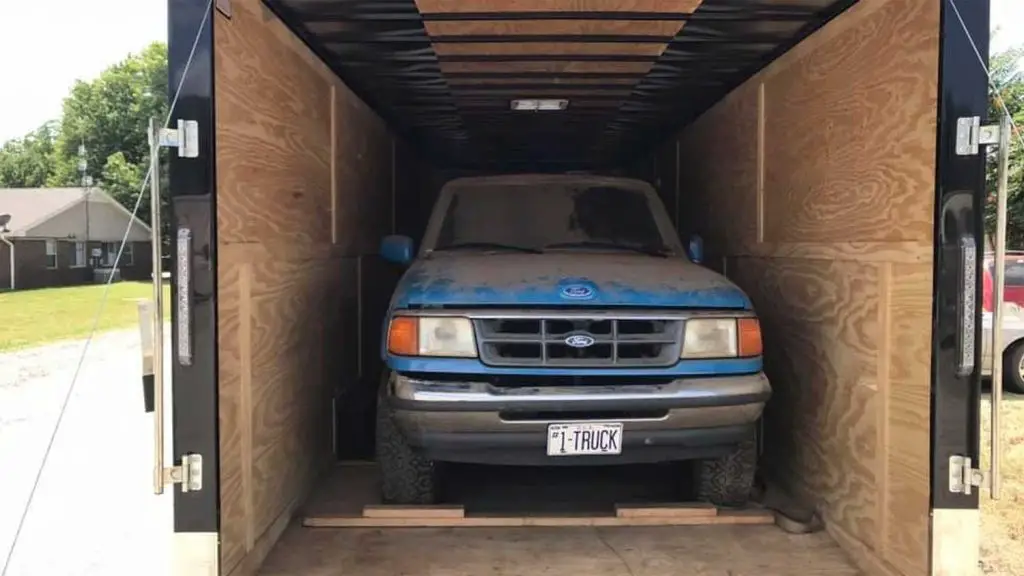 Ashmore intends to restore the truck to its former glory, including the rear hoop and correctly painted canoe. We'd like to know how he plans to replicate that snazzy grille the show truck had. Since the Sea Splash is a regular 1993 Ford Ranger underneath, it's registered and road legal. The 2019 Ford Ranger is a much larger truck than the early Rangers.
Subscribe to Ford Authority for more Ford Ranger news and around-the-clock Ford news coverage.
Source: Motor1