We've all got a bunch of stuff that we need a place to store in our vehicles. Often, it ends up all crammed in the glovebox or the console. Additional items end up tossed somewhere, like the trunk, if you are in a car or SUV. In a truck, there often isn't a lot of storage space to be had. So when Ford designed the new 2019 Ford Ranger, it put time into giving owners a place for their stuff. Enter the 2019 Ford Ranger underseat storage.
The 2019 Ford Ranger underseat storage gives owners a place to store their stuff in a hidden way. The fuel tank is on the driver's side of the truck, making the underseat storage bin on that side significantly smaller than the bin on the passenger's side. Specific capacities for the 2019 Ford Ranger underseat storage bins are currently not known.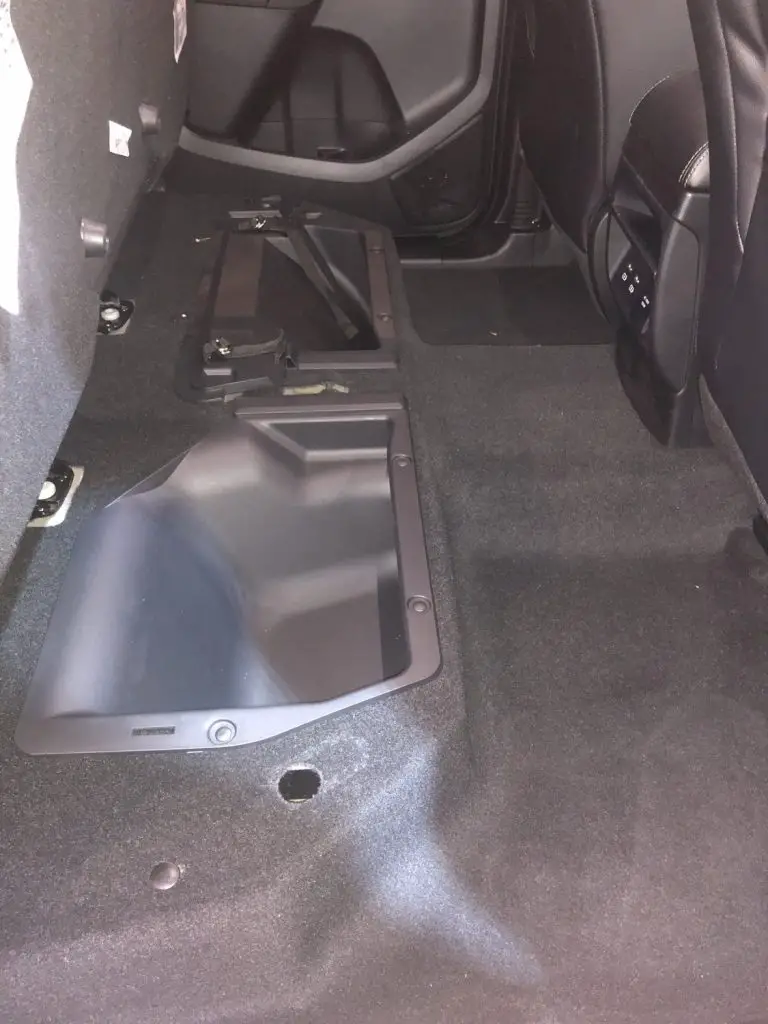 Both the driver and passenger side bins are wider at the top than the bottom, with slanted sides that meet a narrower bottom. The bins are rigid plastic and appear to have no drain holes. They might make an excellent spot for holding extra fluids.
When the seat is down, the 2019 Ford Ranger underseat storage is completely out of site. In fact, the bins might make the perfect place to hide gifts. In cold weather states, they would be ideal for winter survival kits such as blankets, water, and some food… so if you get stuck somewhere in a blizzard, you can safely wait for help. Meanwhile, offroaders could use the bins for tow ropes and deflate tools.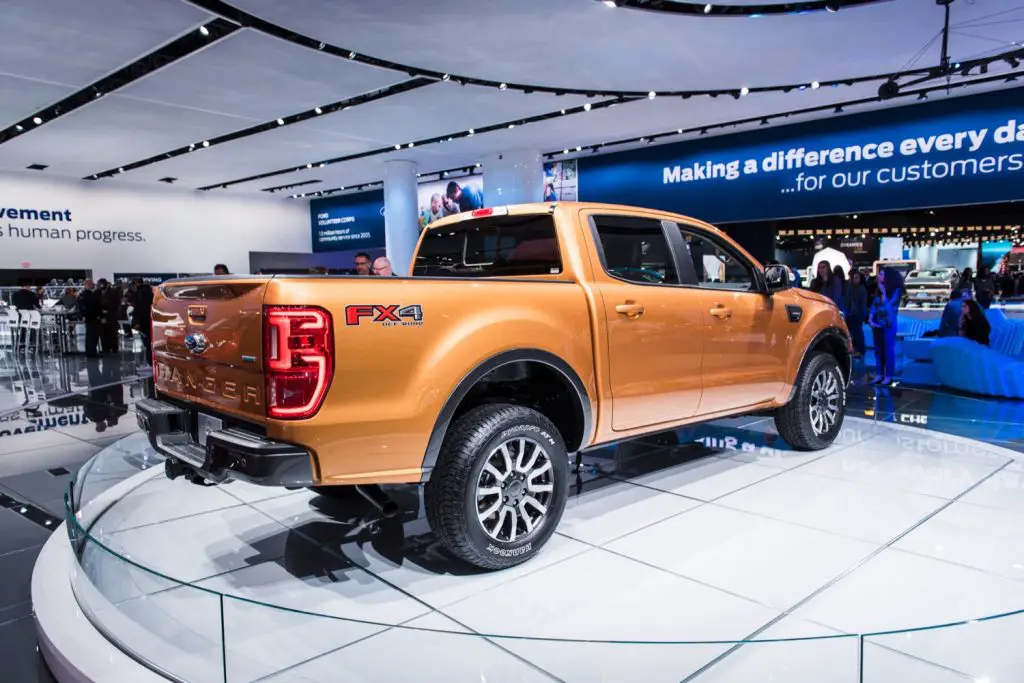 The driver's side bin has straps at the top, but we don't know precisely what those straps are for. We expect that is where the tire iron would be strapped down, and the Jeep Gladiator has almost that exact setup for its tire iron. But since we took these photos at an auto show (the 2019 New York Auto Show), we imagine that the tire iron was removed so that nobody steals it at the show. 2019 Ford Ranger owners – feel free to chime in with the purpose of those straps in the comments.
If you feel like getting in depth with the 2019 Ford Ranger, check out our images of the underside of the truck.
Subscribe to Ford Authority for more Ford Ranger news and around-the-clock Ford news coverage.