Like most Mustang fans, we are keen to stack the all-new 2020 Ford Mustang Shelby GT500 up against the competition. Dodge has announced some new competition this week with the 2020 Dodge Charger Hellcat Widebody and the 2020 Dodge Charger Scat Pack Widebody. The Scat Pack Widebody won't stand a chance against the 2020 Shelby GT500, but the 2020 Dodge Charger Hellcat Widebody just might, at least at the drag strip.
Dodge crammed a giant 6.2-liter Hemi Hellcat V8 making 707 horsepower and 650 pound-foot of torque under the hood of the Hellcat Widebody. It says that is best-in-class and since the 2020 Dodge Charger Hellcat Widebody and the 2020 Shelby GT500 are certainly not in the same class, the statement is accurate. The Charger is a 4-door full-size sedan, and the 2020 GT500 is a performance coupe making 760 horsepower.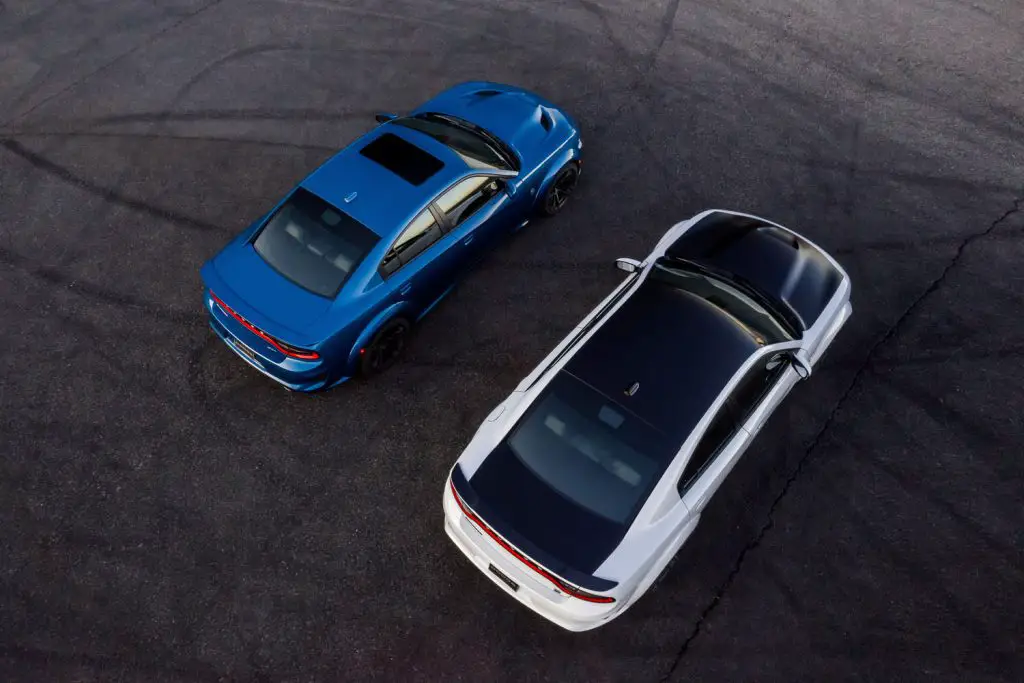 Dodge mates the big, blown V8 to a TorqueFlite 8HP90 8-speed automatic transmission while the 2020 GT500 gets a 7-speed dual clutch that can be used like a normal automatic when the mood strikes. The big deal about both the 2020 Dodge Charger SRT Hellcat Widebody and the Scat Pack Widebody is the additional 3.5-inches of width on the fenders to cover the giant 20 x 11-inch wheels all around. The tires the car uses are Pirelli 305/35ZR20 offerings.
Dodge claims the Hellcat Widebody will reach 60 mph in 3.6 seconds and run the quarter mile in 10.96 seconds. We don't know what the 2020 GT500 will do just yet, but it is expected to run the quarter mile in under 11 seconds and reach 60 mph in the mid-3 second realm. The 2020 GT500 will be a heavy beast, but it should be lighter than the 2020 Hellcat Widebody, so we expect better performance since we have more power and almost as much torque. There is always the chance that Dodge is sandbagging and underrated its Hellcat V8.
Subscribe to Ford Authority for more GT500 news and around-the-clock Ford news coverage.